1994 BTCC Vauxhall Cavalier – Classified of the Week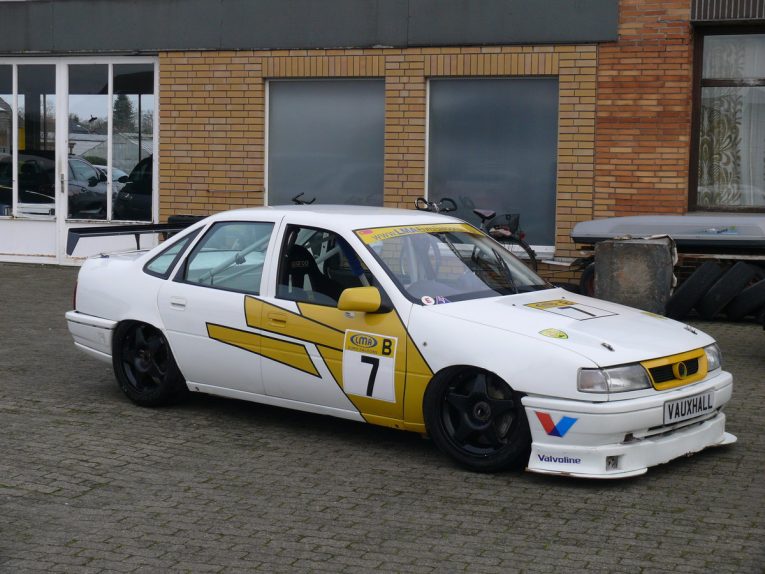 We sometimes wonder what "normal" people do with their free time, what would we do if we weren't busy finding these gems that have been listed for sale on Car & Classic? Either way, we've found a good one. It's a tough job, but this is what we do!
Back in the early '90s, a set of regulations were introduced in the BTCC that have now become known as the Super Touring Era. Engine size was limited to 2.0 litres and this rule change put Vauxhall, GM & John Cleland in a strange position. The car that they had managed to win the championship in, the Astra GTE, was no longer eligible to race. 
Vauxhall, left with no other option, switched to the Cavalier GSI for the '90 season and although not championship-winning, it did win the occasional race. For the '91 season, further developments were made to the Cavalier platform. 
Despite a hard-fought battle in '91, Cleland and Vauxhall lost out due to the now infamous, Soper vs Cleland incident at Silverstone that handed Tim Harvey the win in his BMW 318is. The 1994 car, chassis No.18 listed for sale here was driven by John Cleland to two race victories in GM Card colours, at Donington in 1994. It finished 4th overall in the championship that year and later went on to race abroad. 
Cleland won the BTCC title in '95 in a Cavalier but sadly not chassis No.18. Whilst Cleland was busy in the BTCC, No.18 was shipped to South Africa, upgraded to '95 Aero Spec and campaigned by Grant McCleery in the South African Championship in which it finished 3rd overall. In '96, No.18 was shipped back to Vauxhall in the UK but sadly mothballed. It was used sparingly between '96 and '05, when in '06 it underwent a 250-hour rebuild, re-appearing at the LMA Euro Saloon Championship in the '95 Yellow/White BTCC livery that it now wears. It won Class 'A' and came second overall, taking wins at Croix and Donnington where its iconic wins had taken place twelve years prior. 
Chassis No.18 is back up for sale, and although John Cleland now owns his '95 championship winning title car, we're really hoping he'd like a second. We'd love to see this GSI refinished in its original Silver, Blue & White livery of '94 and back out racing! 
Cavalier GSI No.18 was built with a 290BHP 2.0-litre 4-cylinder engine with a 'reversed' cylinder head, essentially meaning the inlet manifold was at the front of the engine, to aid in airbox design and maximise power output. An X-Trac sequential six-speed gearbox operated by a now comedic looking column-mounted gear lever; colossal AP Racing brakes are fitted which are shrouded behind magnesium centre-lock wheels – and those wheels weigh less than 8kgs each!
What can you use it for though? Why would you buy such a machine? These days opportunities to drive this sort of car are limited, but potentially not as limited as you may think. The HSCC runs a series called the David Leslie Cup. As part of the greater Dunlop Saloon Car Cup, it pays tribute to one of the BTCC greats. Cars from the Super Touring Era, and later BTCC era battle door to door at some of the UK's most iconic circuits. Meetings take place at Silverstone, Brands Hatch, Oulton Park and Donnington where No.18 won 26 years ago.