1997 BMW E36 M3 Evolution – Auction Car of the Week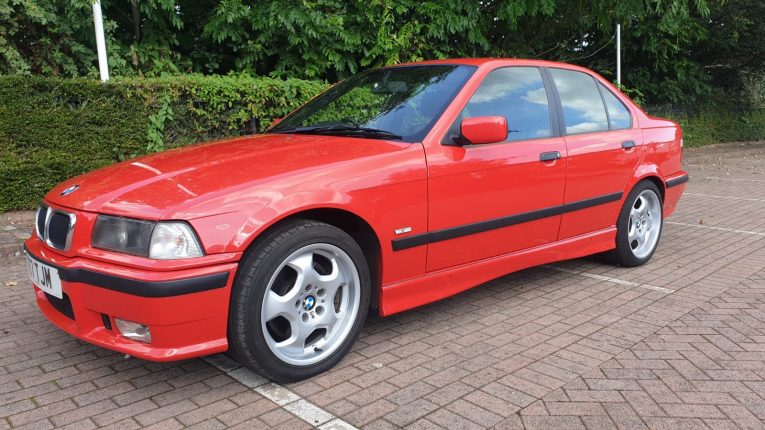 Since its inception in 1986 with the E30 the M3 has always been a vanguard of the modern performance movement, and along with its bigger brother the M5, has consistently delivered in terms of both quality and potency. The 3-Series is BMW's most successful car in terms of sales figures and the M performance version, including the E36 M3 has always been at the tip of that particularly pointy spear.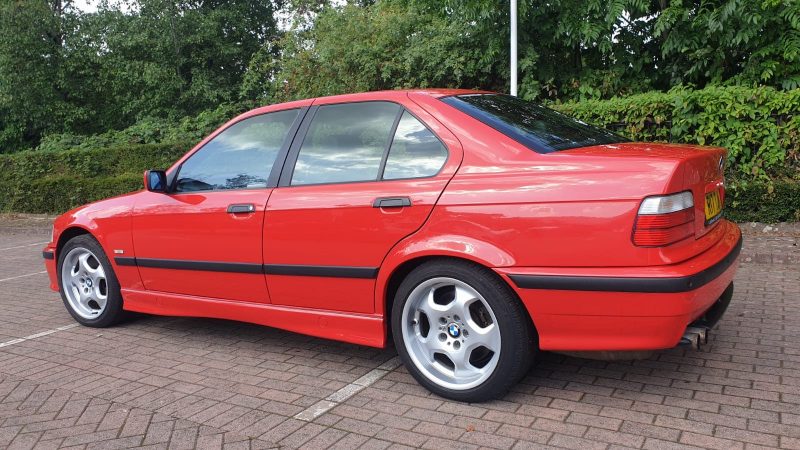 That original M3, with its 2.3-litre, inline four-cylinder engine was only available as a coupé or convertible but later models, including the E36 we have here, were offered in four-door saloon variety as well. Now on to its 6th generation, featuring a 503bhp straight six (in Competition form) and available solely as a four-door, the M3 continues to be a trend setting, high-performance version of the 3-Series that remains inspired by racing.
There hasn't been a bad M3 as far as we're concerned and this 1997 BMW E36 M3 Evolution currently available via our auctions platform is no exception. The E36 M3 was the second generation 3-Series to get BMW's motorsport treatment and was unleashed into the world in 1992. With two more cylinders than its predecessor it was the first M3 model to utilise a six-cylinder engine. A 3.0-litre straight-six to be exact and one that produced a little over 240bhp to the rear wheels through either a five-speed manual or automatic gearbox. 1996 saw the introduction of the Evolution model with a larger capacity version of that original motor that now displaced 3.2-litres, increasing power to around 320 horsepower which allowed for a 0-60 time of five and a half seconds and a top speed of 155mph. 180 if you could remove the electronic limiter.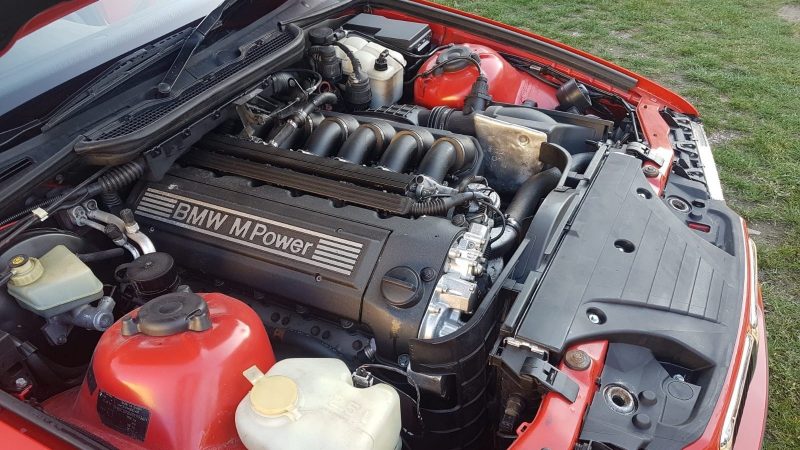 Our particular Bavarian beast is a '97 which means it does indeed come with that larger, more powerful engine, as well as a six-speed manual gearbox – which is the combo to have in our humble opinion. The car would appear to be mechanically sound having just been treated to a full service, including a replacement thermostat and water pump and furnished with a fresh MOT. A quick gander at the car's MOT history online shows a clean bill of health too with no advisories since 2016. The history file shows regular servicing by BMW followed by specialist garages right up to then at which point it was acquired by the current owner and seldom used.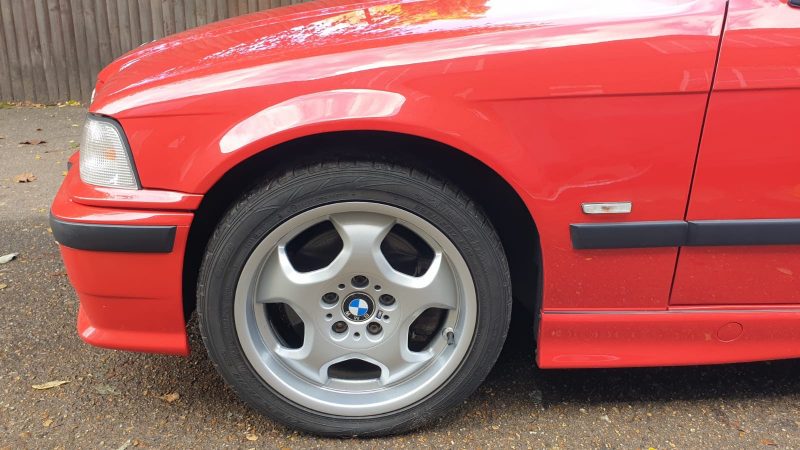 Being the saloon variant it does come with two extra doors than the coupé or convertible models and while some would say the four-door is less desirable we would play devil's advocate and argue the opposite case in that it makes the car a much more usable and practical proposition. It also means it's more exclusive, being as though BMW only ever produced 694 of these saloon versions, so if rarity is your thing then get bidding. It's not just the limited numbers that makes this particular car special though. It presents incredibly well and has clearly been cherished throughout its life. The bodywork is extremely clean and tidy. There's no rust, chips or blemishes to speak of and the bright red paintwork retains a deep shine. The car is free from damage and the M-Tech alloy wheels are not only faultless but also come clad in fresh rubber. This M3 is ready to roll.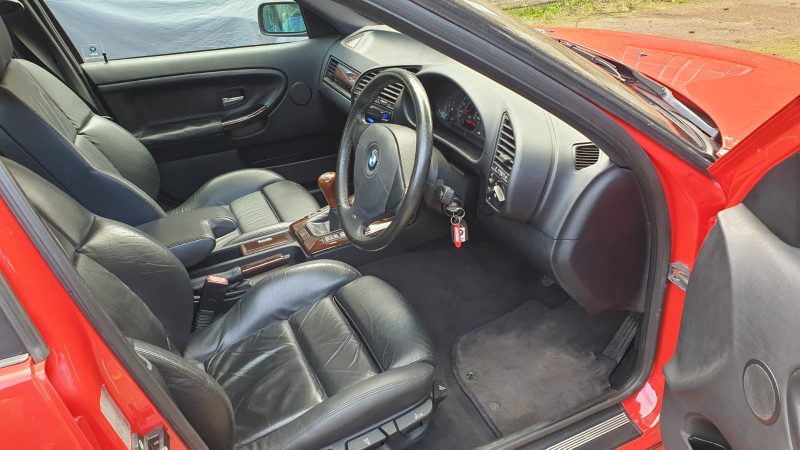 The inside of the car is in great shape too and although there are some age related marks and patina the black nappa leather upholstery looks good and is holding up well. This is a 25 year old car don't forget but the interior is complete and original which is the most important thing and there is no real damage to speak of or missing trim pieces. It's a clean, unmolested example that can hold its head high among the myriad other examples of the marque so chuck in a bid for your chance to be the envy of your friends and the next lucky owner of this performance icon. If you do win, you'll be able to ferry three of them about with ease. And rather quickly at that.