2002 BTCC Vauxhall Astra – Classified of the Week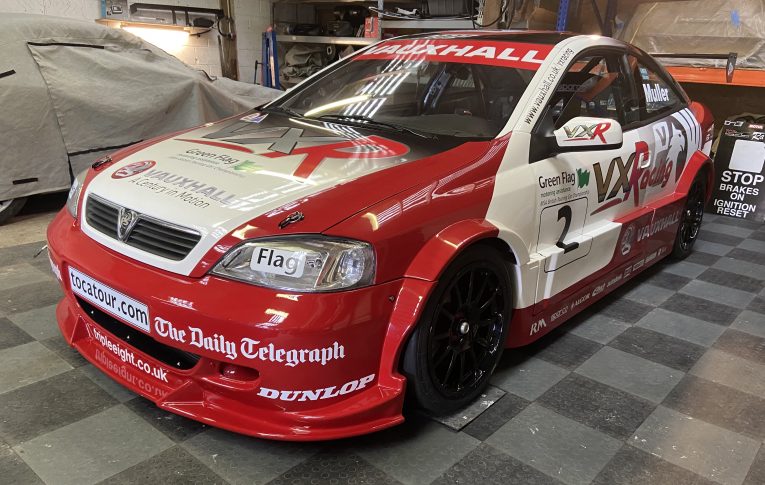 Before we get into this, let's address the elephant in the room. Yes, this Vauxhall Astra Coupe is indeed £75,000. That is a lot of money for any car, let alone a Vauxhall Astra. However, this one is not like the others, because this one is a real deal, bona fide, proven BTCC race winner. In fact, this car had six wins and seventeen podium finishes. It was the car that secured Yvan Muller the Drivers' Championship in 2003 and in terms of historical significance, it was the final Astra to compete in the TOCA format. So yes, it's a bit spendy, but this isn't your normal Astra. Plus, when you consider how much money goes into buying, developing and building competitive race cars, £75,000 is mere pocket change.
And don't for one second think that this car is relic of the past. It's still competitive thanks to being in constant competition use since it left the BTCC. It raced in 2004 as a works car, then with a privateer until 2010. It then went to the United Arab Emirates to race before coming back to the UK in recent years. Given the car's history and significance, it has been restored back to how it would have looked when it rolled onto the grid back in 2003. Yvan Muller would be proud, put it that way.
Of course, constant use and a restored aesthetic do not a race car make. You need the grunt to back it up. Happily, this BTCC legend has exactly that. To keep it fighting fit, all manner of more modern goodies have been fitted. The most significant is of course the Sodemo/Swindon Power Train engine, data-logger and ECU. The latter element is, according to the seller, now unlocked, meaning tuners can get in and completely customise how the engine runs. And of course, everything else is as 'race car' as you would imagine, from a full roll cage, bucket seat, harnesses, fire suppression, fuel cell, quick-release panels, race suspension, race brakes and so on. It's a BTCC car, not a home-brew track day warrior.
Cars like this BTCC Astra seldom survive in such utterly fantastic condition. Many race cars are simply scrapped after their competitive life, others inevitably get raced in other classes until they give up, while the rest tend to end up in the armco. This Astra has escaped all that though, and it's come full circle, now standing as a glorious celebration of the car it was back in 2003. It's evident that this restoration has been done with care and with the utmost attention to detail. And that makes this car special. The more modern engine along with the rest of the race developed mechanicals ensure that this is still a reasonably competitive machine.
Of course, this BTCC Astra probably won't see the same sort of anger it did in 2003, and that's fine. Those boys on the BTCC grid are rough. Instead, this car can be used as a showcase, it can be entered into any number of historic races, or it could simply be a plaything. If it were us, we'd dust off the race suit and get it entered into whatever event we could. Places like Goodwood would welcome such an authentic machine, and in turn you'd be able to line up on the grid with other surviving cars. You could be Yvan Muller. And for that one moment, your £75,000 will be worth every penny.