Bizzarrini is Back, Baby – New 5300GT Delivered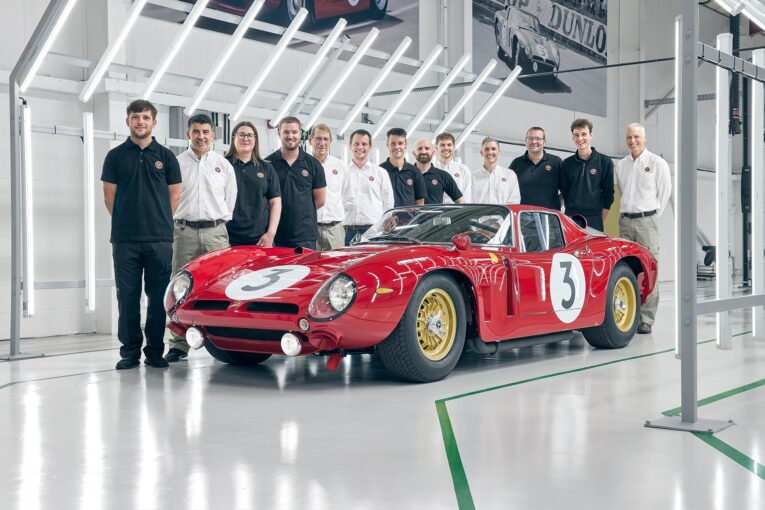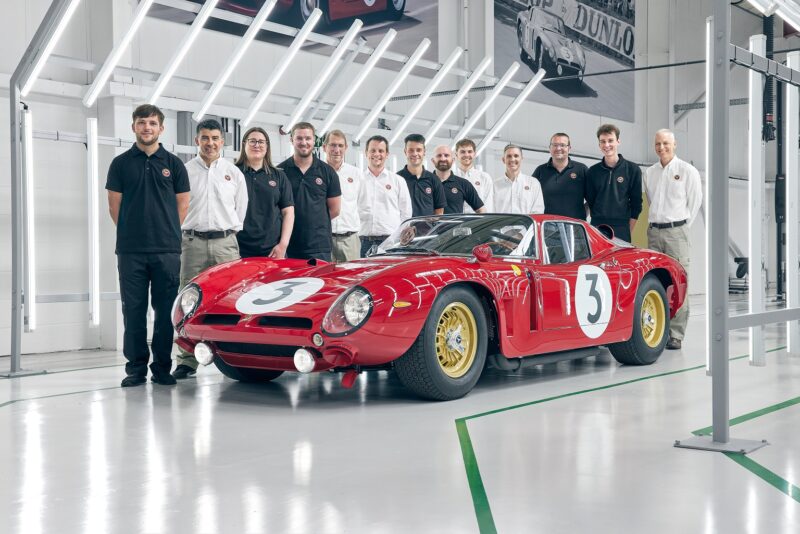 Let's be honest, continuation or revival cars are becoming a bit, well, common. It seems everyone is at it, rehashing the past and cashing in as a direct result. Take the DB5 'Bond' continuation. A series of functional Goldfinger specification DB5s. Bullet shield, machine guns (not firing ones), rotating plates, the lot. Even a hole for an ejector seat. It is, make no mistake, a rolling work of art. A triumph of Aston heritage meeting with modern skills and staff. However, it was £3,300,000 and it wasn't even road legal. At least with the Zagato DB4, you could hit the track. It's ludicrous. And the ridiculousness doesn't slow down. Prodrive will fettle a P1 Impreza for you, if you give them a car to do it with, and £400,000. Silly. What we need is for a brand to use the continuation or revival angle to bring a car back from the dead. Something like, ooh, a Bizzarrini. Yes. That'd do.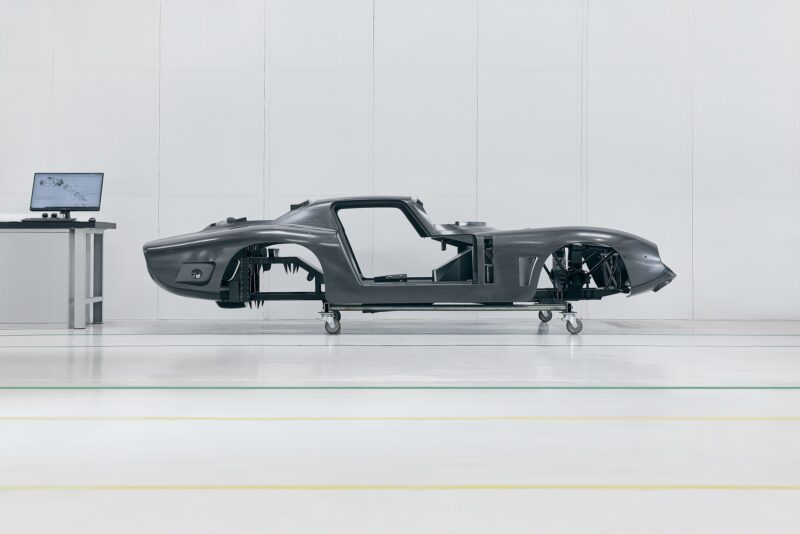 Happily, that's exactly what Bizzarrini has done. At the time of writing, the first of 24 revival cars has been signed off and shipped to what we can only imagine must be a giddy new owner.  If you're looking at the name Bizzarrini (bits-a-reeny) and drawing a blank, let us fill your brain with some knowledge. Bizzarrini was an Italian car manufacturer founded by Giotto Bizzarrini. And Giotto didn't come to mess about. By the time he founded the company of his own name in 1964, he had worked as an engineer for Alfa Romeo, Ferrari and Iso. He knew how to build a fast, sexy car. So he did. Several in fact. And it's one of those that is being built again today, namely the legendary Bizzarrini 5300 GT.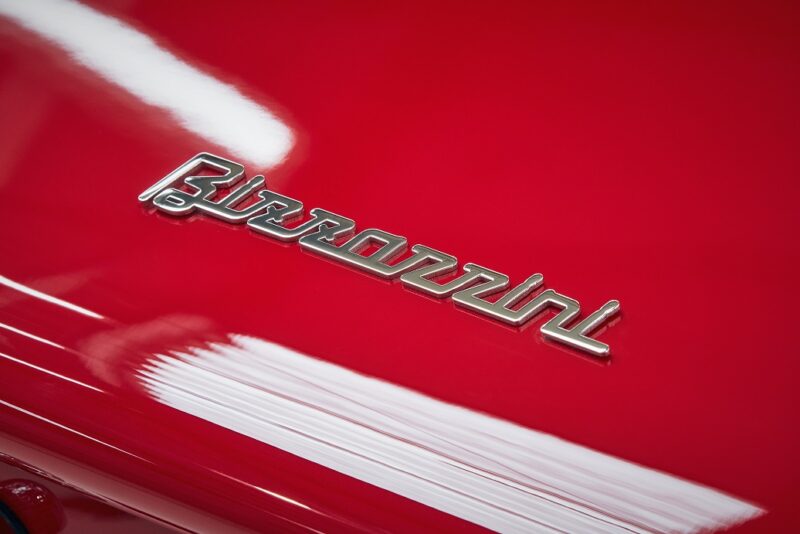 Each of the 24 continuation models is finished in Bizzarrini Rosso Corsa, with white numbered roundels – each client able to choose his own unique number to be hand-applied to their car. This livery, and indeed, the total number of cars being built is an homage to the 5300 GT Corsa chassis #0222, which achieved legendary status at the 1965 Le Mans 24 Hours, when French racing drivers Regis Fraissinet and Jean de Mortemart drove the 5300 to finish first in its class. Not only did Chassis #0222 run the race at an average speed of 169km/h, Giotto Bizzarrini himself then drove the car back home to Northern Italy immediately after the race.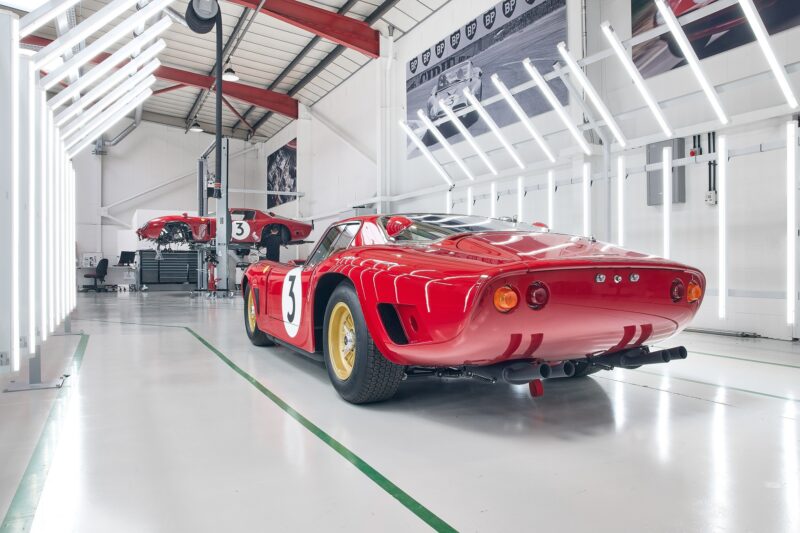 Each car in the Revival series represents the most authentic interpretation of the 5300 GT Corsa available. Built using the original blueprints, utilising components from original suppliers, with the input of experts originally involved in the 5300 GT project, it is as representative of the original as possible, while conforming to modern safety standards. To ensure the car looks exactly as it would have on the starting line at Le Mans in 1965, the Bizzarrini team became automotive archaeologists tracking down those responsible for the restoration of chassis #0222 where layers of paint had been painstakingly stripped back and back to reveal the original racing red paint. This shade was then colour-matched for the Revival to create Rosso Corsa Bizzarrini 222.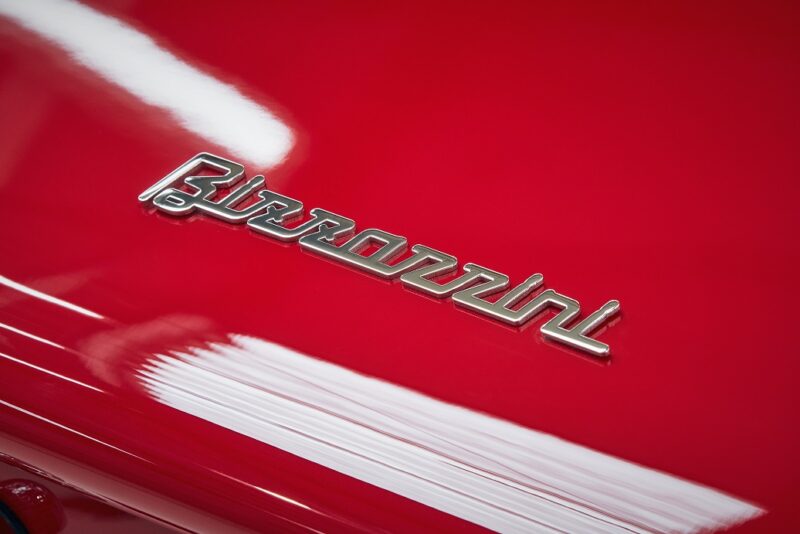 The hand-built vehicles use a lightweight single piece composite body, over a steel frame giving an overall weight in the region of 1230kg. Inside, the two seats are protected by a more comprehensive six-point roll cage and safety fuel cell, meeting FIA Appendix K historic racing regulations. Independent rear suspension to Giotto's Corsa specification and all-round disc brakes are paired with a period-specific 5,300 cubic centimetre V8 with Weber 45 DCOE (Doppio Corpo Orizzontale E) carburettors developing over 400 horsepower to give a power to weight ratio comparable with a modern-day supercar.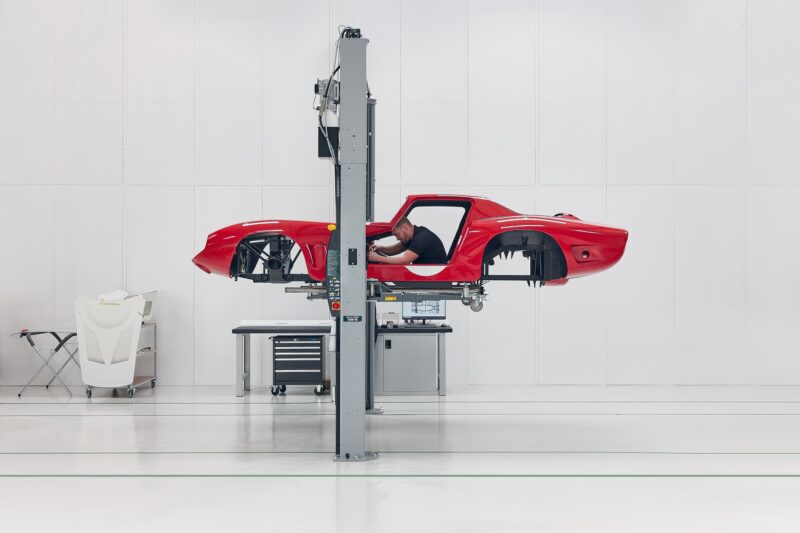 Simon Busby, Bizzarrini CMO said, "The team are incredibly proud to see the first 5300GT Corsa Revival leave the factory on the way to its new owner. We relaunched Bizzarrini earlier this year as the start of a long-term vision, this first customer delivery is an important step along the road to fully realizing that vision. As we continue to produce the rest of this series of vehicles we will continue building on the passion and values of the founder with the next stage of the ongoing development of our modern supercar."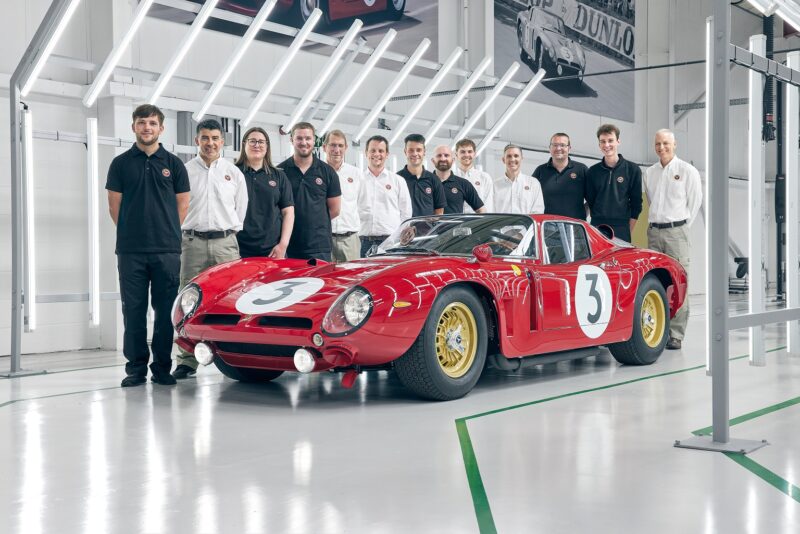 This is the kind of revival we can get behind. The re-birth of a long-forgotten legend. Sure, it's had some modern day tweaks in the name of safety, but that's fine. What matters is that at its core… at it's heart, if you will, this revival car is every bit the rip-snorting racer it was in period. Sure, you can't pop to the shops in it, but would you want to? No, of course not, you'd want to be out on track, making this monster scream through every gear. And indeed you can, and guilt free, too. Because it's a new car, not a time-served classic. Perfect. Now, where did we leave our race suit?