BSD Performance – A Simple Approach to Complex Tuning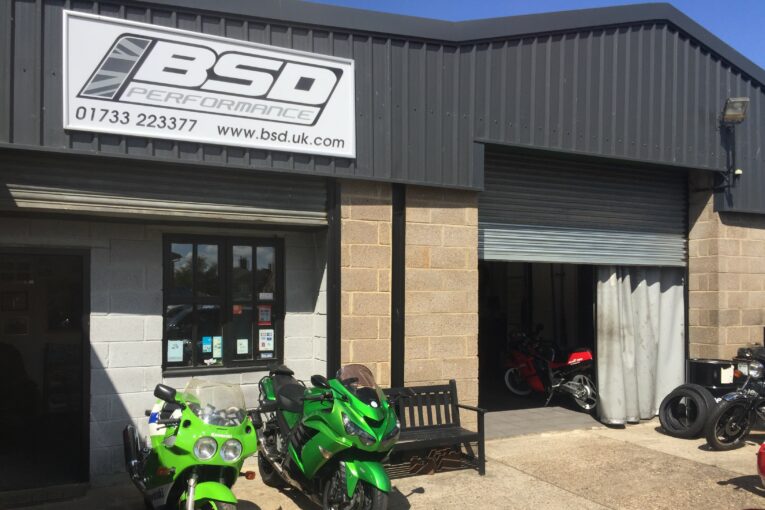 It's funny how you can live somewhere for years and yet not even know of a certain company's existence. We've spoken about this before – you can drive past them tens, if not hundreds of times, completely oblivious to the treasures that lay hidden behind faceless, mundane industrial estates or small commercial units on the outskirts of town. OK, maybe it's more understandable if you have no interest whatsoever in the company in question but when it turns out to be a well-respected motorcycle tuning and engineering firm run by a man who most certainly knows his onions when it comes to squeezing every ounce of performance from a bike engine, that's a different kettle of fish altogether, and we should know better.
But enough about fish and onions, this isn't our weekly shopping list, this is a feature about BSD Performance. Situated on the edge of a small village in the Cambridgeshire countryside, just outside of Peterborough, founder and engineer Mark Brewin, along with his small team, owns and operates this one-stop-shop for all things bike. We just so happened upon it by chance, despite having lived in the area for decades and the company itself being operational in that very location for 25 years. Covering all aspects of motorcycle tuning, servicing and repairs and with glowing reviews online we thought BSD Performance was definitely worth a look.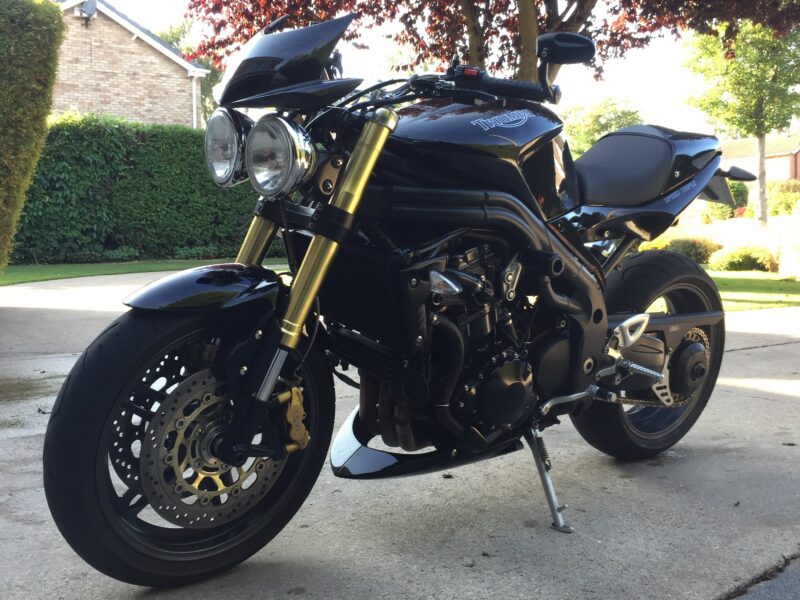 We had been wanting to take advantage of the after market sports exhaust and performance air filter fitted to our 2006 Triumph Speed Triple 1050 (now well and truly into modern classic territory) since we bought it last year and were looking for a reputable and local tuner who could get the best out of the bike. We didn't hold out much hope of finding anyone nearby but after a cursory Google search we were pleasantly surprised to find BSD Performance at the top of the list of results. A quick email followed to which the lovely Gill promptly replied informing us that BSD were currently taking bookings for next month. A busy workshop is always a good sign but to say we were a little disappointed in having to wait a good few weeks would be a fair statement as we were hoping to get everything buttoned up sharpish due to other commitments. Having aired these concerns to Gill she managed to shift some things around and booked us in for Monday. This was Friday afternoon. Utterly superb service.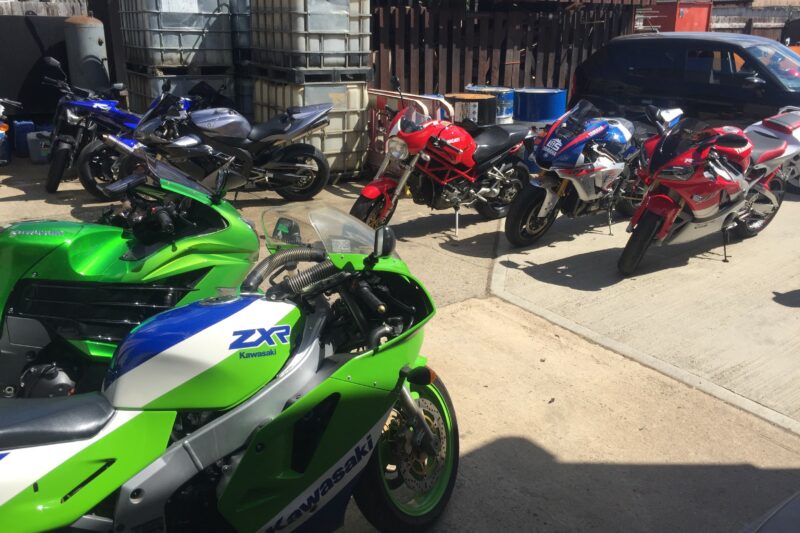 Monday quickly rolled around and we made our way on the Triumph to BSD Performance. Tucked away back from the street and surrounded by residential properties we pulled into the driveway. It was clearly evident we were at the right place as myriad motorcycles were parked up neatly outside, from old school Kawasaki ZXRs and Yamaha R1s to Race bikes and Ducati Monsters. Unequivocally our kind of place.
But this isn't a shouty showroom full of the latest bikes and gear with far too many sales people milling about with too little to do. Far from it. It's an unassuming unit with modest signage from which emanated the familiar sounds of mechanics hard at work. Upon crossing the threshold into the small reception area adorned with various trophies and photographs of bikes and riders scrawled with emphatic notes of thanks to Mark and BSD we were greeted by Gill who immediately offered us a cuppa and the Wi-Fi password. We were off to a great start.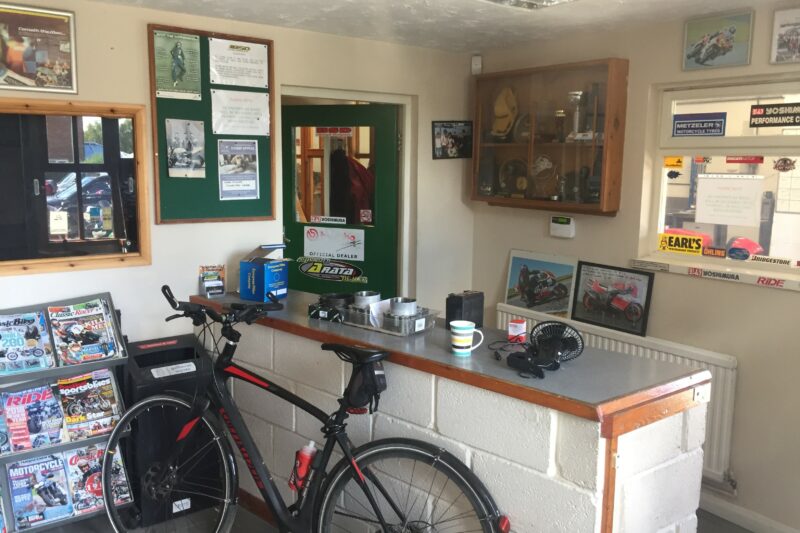 It wasn't long before Mark popped in to say hello as fellow engineer Andy talked us through, in detail, what would be happening with the Triumph. From grilling us about what mods the bike had and what we had done to it, to the technical aspects of the tuning process and what we wanted out of the bike we felt like we, and more importantly the bike, were in good hands and we were confident in the combined knowledge and experience of the team at BSD. So, we settled down with our tea whilst Andy wheeled the Speed Triple into the workshop, excited to be finally getting the bike's engine as good as it could be.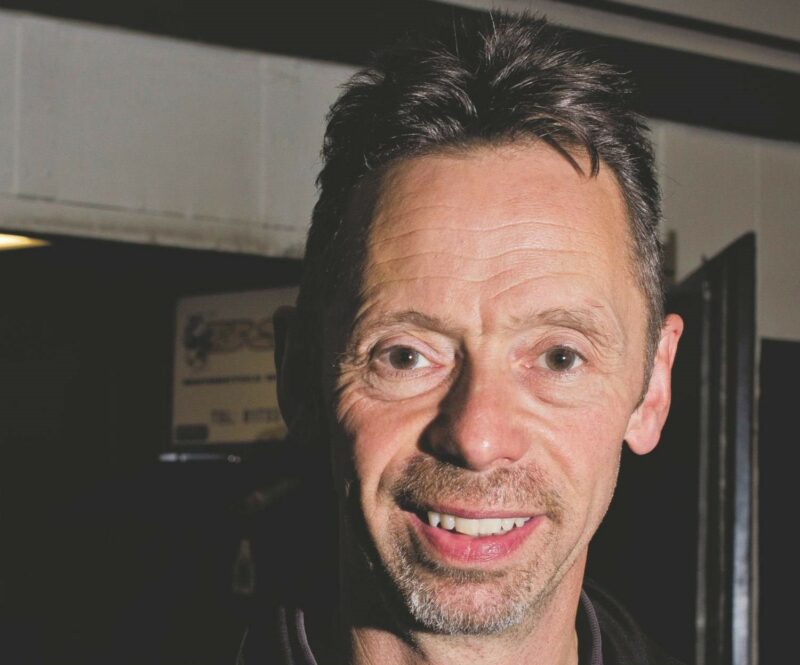 Speaking of knowledge and experience Mark has been obsessed with motorcycles as far back as the '70s, spannering on engines since he was a wee lad, progressing to tuning and rebuilding his friends' bikes at age 18. A few years later Mark would open his own workshop specialising in Italian metal, seguing into Japanese machines as time went on, further augmenting his skill set. But it was his day job as a fully fledged engineer where he cut his teeth and honed his chops, providing the backbone of know-how that he now brings to the table with regards to motorcycles. It was invaluable experience that Mark says: "proved vital in really understanding what makes motors work, and what makes them break".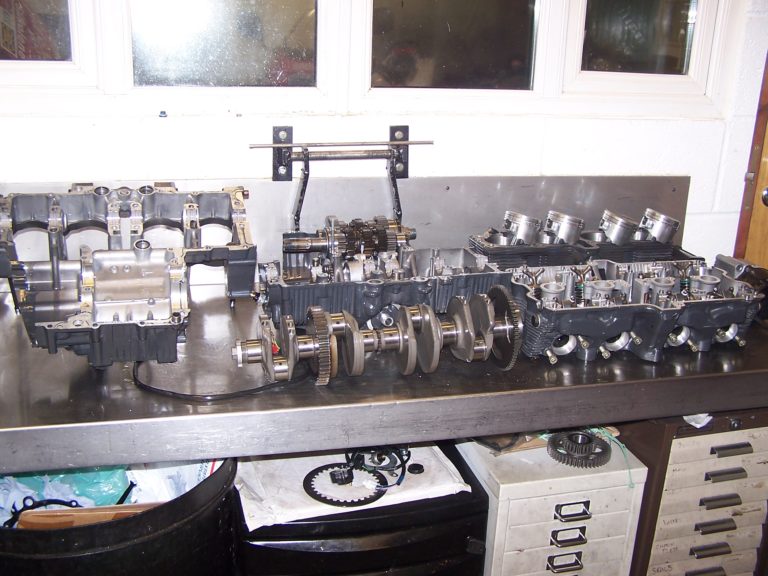 The proof is very much in the pudding, however, and Mark has the evidence to back things up. Not only have Mark and BSD's bikes raced all over the continent but they have also competed in British Super Bikes and the Isle of Man TT, testament to his drive and commitment to simply make motorbikes and engines work better. Those photographs gracing the walls in reception are far more than just decorative.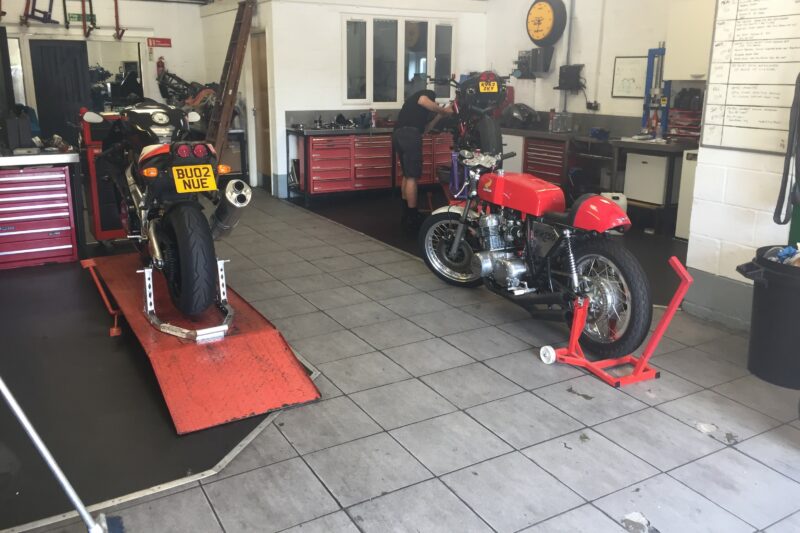 And so back to our Triumph. A tiny little piece in the BSD Performance story, but as Mark will tell you a not insignificant one as every bike matters and the team's desire to do the job right, no matter how large or small, is paramount. It's refreshing to know that the same level of care and attention to detail will be put into your road bike as it would be to a track-prepped R1 and as we were perusing the bikes that were currently being fettled in the workshop, including a rather lovely Honda CR750 racer, Andy called us into the dyno room to talk us through what he'd done and finish off with a couple more pulls.
Showing us the power and torque graphs, as well as the fuelling maps used, Andy explained to us in detail the tuning and ECU re-mapping process and where and how we would feel the difference in power delivery. He was clear and concise as well as being incredibly friendly which is all you can ask for. He handed us some ear defenders for the final few pulls whilst we stood there with a huge grin on our face, content that our Triumph Speed Triple was now operating at peak performance.
We can't say enough good things about Mark and the team at BSD Performance. Our Triumph now feels so much better. Don't get us wrong, it was a bloody good bike to begin with but now it's absolutely perfect thanks to BSD's strive for excellence. If you're considering having your motorcycle tuned, serviced, repaired or just want to pop in and chat all things bike then we urge you to give them a call, we can guarantee you won't be disappointed. Alternatively you can head over to their website to find detailed information about the company, the processes involved and the technology they use before getting yourself booked in.