Draper Flared Spanners – Product Review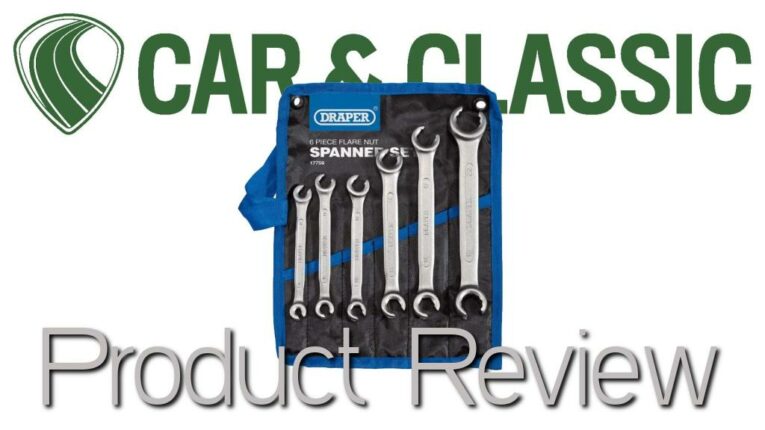 Brake pipe fittings are notoriously recalcitrant when it comes to yielding under any sort of slackening motion, especially where classic cars are concerned. And that's a good thing, really, because you don't want your brake fluid leaking everywhere. That would be bad. However, this reluctance to be released can be frustrating when it comes time to replace your brake calipers or hoses. Get it wrong and round the nut and you're in a world of pain, trust us. We've attempted to loosen them before with regular spanners which is up there in the realms of the impossible alongside pleasing Gordon Ramsay with your drunken attempt at a fry-up and leaving a social situation without first uttering the words "right then…". What you need, what you simply cannot do without when it comes to undoing brake lines then, is a set of flared spanners, like this set from Draper.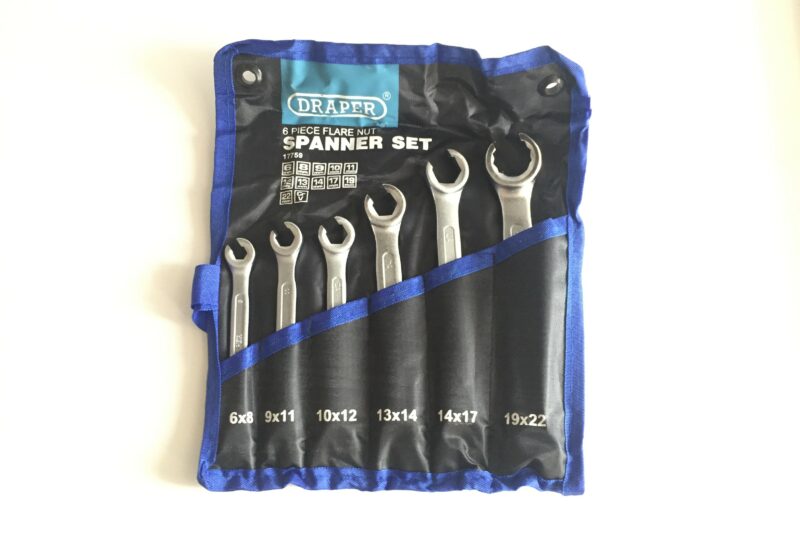 Get your Draper Flare Nut Spanner Set here.
The Product
Draper is a household name at this point when it comes to tools for the home mechanic and we can almost certainly guarantee that most of you reading this will have at least one product from the British company in your garage or shed. Made from high quality chrome vanadium steel the tools are certainly hardy and they feel well made. The set comes with six spanners in 6×8, 9×11, 10×12, 13×14, 14×17, 19x22mm sizes so there should be enough here to suit most requirements.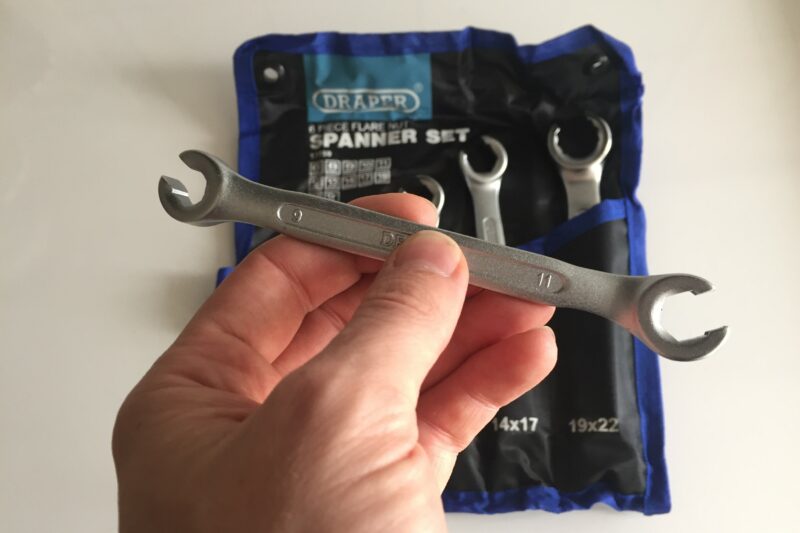 Packaged in a tough, handy roll up case with a tie the set can easily be kept complete, preventing any stray ones from becoming lost or separated from the bunch. The spanners provide more contact than regular wrenches and fit over the brake pipe to give a positive location on the nut. You really must trust us when we say these types of spanners are indispensable when it comes to this sort of job.
The Test
We recently needed to replace the front brake calipers on our Volvo 940 Turbo estate (you can read the how to article here) and having failed to remove the hoses from the rear using regular spanners a while back, admitting defeat and taking the ca to a garage, we ordered the Draper flared set in the hope of a more successful attempt this time round. Not only that but we liberally doused the fixings in release fluid intermittently for 24 hours beforehand too. We suspected we would need all the help we could get.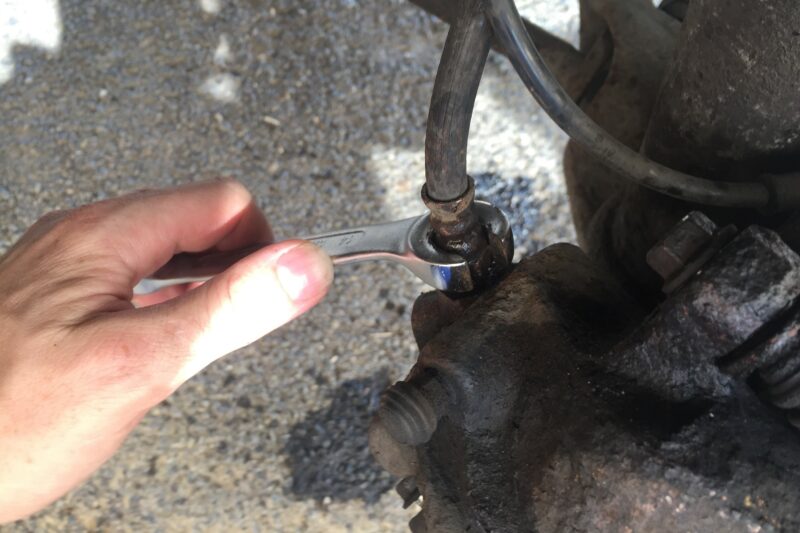 The Result
We must admit, having struggled so much with the rear hoses we were braced for a similarly stubborn time of it with the anchors at the pointy end. Our scepticism, however, was quickly quashed because thanks to the Draper flared spanners and their increased contact size the nuts came undone without any fuss whatsoever. The tool gave us the confidence to apply considerable force without slipping off and allowed us to replace both front calipers and flexible hoses in well under an hour.
The Verdict – 5 out of 5
The Draper Flare Nut Spanner Set proved itself with aplomb and is now an indispensable addition to our classic car tool kit. Regular spanners just would not have been up to the task and we would have run the risk of rounding the nuts, potentially leading to the need for replacement brake pipes. A definite no-no. Robust and ergonomic they are easy to use and come in a good range of sizes. At a shade over twenty quid they're not going to break the bank but will prevent you from braking your car. If you're going anywhere near your classic car's brakes then you absolutely need a set of these spanners.