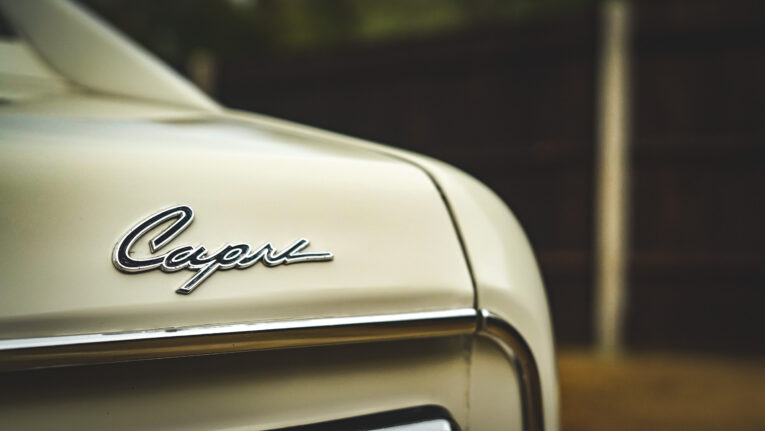 Ford. Everyone has had, or knows someone who has had, a Ford. We have one sat at home right now. Our Dad has two, the people across the street have two, and driving out of the housing development from where we're writing this, we'll see Fiestas, Galaxies, Mondeos and Kugas. People love a Ford. It's why the blue oval is one of the most searched for marques here on Car & Classics, with literally millions of you searching for them every year. And this is because in many cases, Fords are more than just cars. They are defining. A big claim, but stay with us.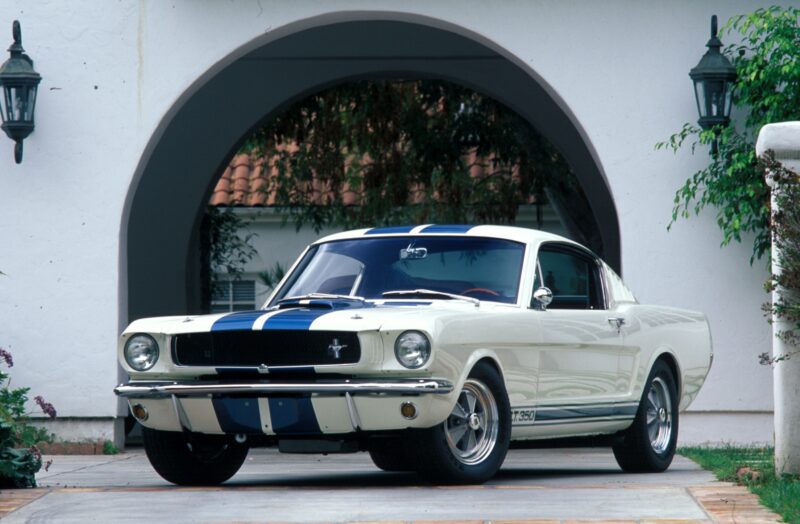 Ford has long been a pioneer, a game-changer and a market leader. Look at the company's efforts on its home soil. The Ford Thunderbird outsold its nearest competition 23:1. The Mustang hit a million built in a year – 900,000 more than Ford anticipated. The Ford F150 is the most popular pickup truck in the world. These cars defined not only the brand, but the market, popular culture (no car has been on screen more than the Ford Mustang) and our desires. But it wasn't exclusive to the U. S of A. Here in Europe, Ford has struck the same gold multiple times. Here are five truly defining examples.
The Ford Model T
The Ford Model T, introduced in 1908, was the brainchild of Henry Ford. He saw the potential of the motor car and realised that for it to be a success, and to make him profit, it needed to be made in huge numbers at a reasonable cost. And he did it. By 1927, 15,000,000 Model Ts had been built in America alone. It was a car for everyone. Reasonably priced, easy to maintain, practical thanks to a range of body options. For a world entering into the 20th century, it was perfect. Car, coupe, van, truck, pickup – it was available as all. And it wasn't only available in black – in fact, it wasn't available in black at all when it was first made.
Why was it defining?
The Model T isn't just a defining Ford, it's a car that defined… well… cars. It was a car for the people, designed to be cheap, to be reliable (not that it was) and to bring the the world closer together. Yes, the world. You see, the Model T wasn't just the product of Michigan in America. Ford rolled it out across the globe, including the UK. Hence its place on this list. Model Ts were made, for a time, at Trafford Park in Manchester. That was the beauty of Ford's design. It could be shipped in 'kit' form to wherever, and then built en-masse. Ford's pioneering assembly line model made it possible, as the cars were designed to be built quickly and methodically. Ultimately, the Model T – despite Henry Ford's claims that it would be all the car anyone would ever need – fell out of favour. New models from the many rivals were faster, safer and more advanced. Yet all of them, even today, owed their success to that of the humble T.
The Ford Escort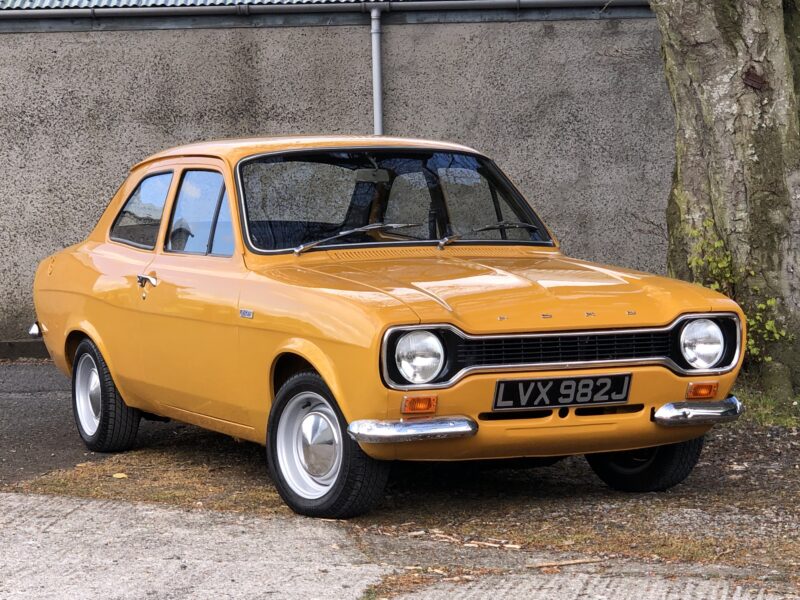 The Ford Escort, the early ones at least, were brilliant. Rear-wheel drive, practical and like the Model T above (and building on the blue collar, everyman appeal of Ford) it was available in a number of guises. You could have a two-door, a four-door, an estate and even a van. In terms of the competition from Vauxhall, British Leyland and the Rootes Group, the Escort was untouchable. It managed to be a car that people wanted, not one that they had to make do with. A Ford Escort, believe it or not, was a bit of a status symbol, especially if you turned up in an unapologetically purple 1300E!
Why was it defining?
The Escort is the car that put performance into Ford. Sure, we had been given the Lotus Cortina and the RS Capris prior, but they were niche, almost specialist cars. The Escort, when models like the Mexico landed in dealerships, brought performance to the masses. The Escort suddenly got sexy. And Ford capitalised on it with the Lotus Twin Cam, the RS1600, the RS2000 and so on. It was brash and loud and came in bright colours and with bucket seats and dished steering wheels and alloys. It showed the motoring public that your day-to-day car could be exciting, fun and fast. And that's something that Ford never let go of. Even the Escort, when it got old and terrible still had a shining moment with the RS Cosworth version, while today Ford dealerships boast ST and still, RS models. The Escort kicked all that off.
The Ford Capri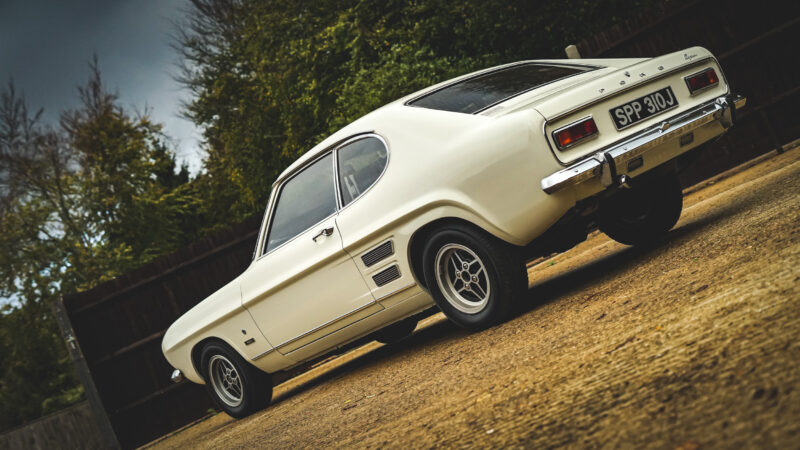 On paper, the Ford Capri shouldn't have worked. It certainly wouldn't today. Impractical, tiny boot, nothing more than a collection of other Ford parts underneath. It was just a styling exercise, really. But man alive, did that exercise work. What Ford's Philip T Clark penned was a sleek, long-nosed, beautiful coupe. With a sculpted side profile, just the right amount of chrome, that iconic rear side window, it was and still is magnificent. It was our Mustang, a car we has been forced to observe from afar, with longing eyes. But now we had our own. Sure, it didn't have a V8, but we didn't mind. Just to own a Capri was enough, though of course, a V6 was preferable.
Why was it defining?
It just was, wasn't it? It was defining in so many ways. It was a car we aspired to own, it was a car we lusted after when we saw one on the road. Its proportions alone made it desirable, and that design. Ooof. Especially the later models, with their massive power bulge in the bonnet and the quad headlights. It was also desirable because it was a pop culture icon. Minder made us want a Mk2 with a vinyl roof, while The Professionals made us dream of owning an X Pack or an S. We wanted to torture tyres, do handbrake turns and chase baddies, all while sporting a fantastic curly mane. That's why the Capri was defining. And while it may have fallen out of favour in the wake of the hot hatch, its found its home now as one of the most sought after classics out there.
The Ford Fiesta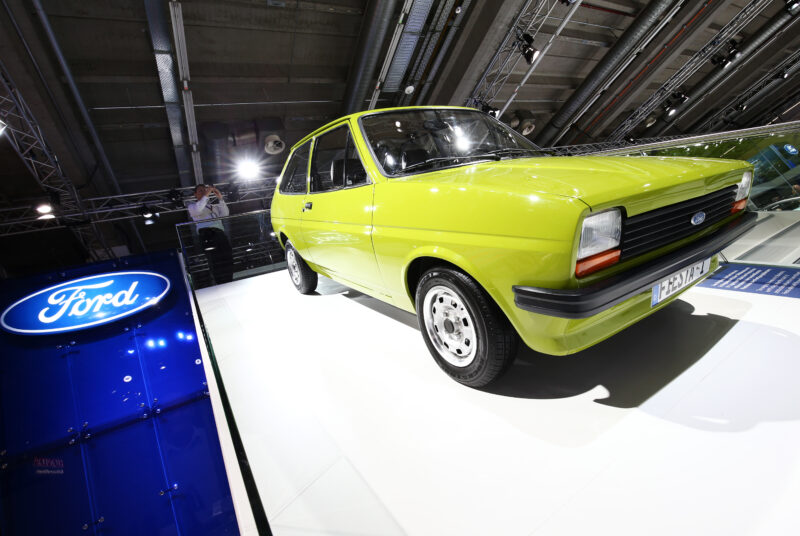 Project Bobcat, or the Ford Fiesta as we all know it, has been killed. Ford have retired it, and that makes us more than a little bit sad. But it's no fault of the Fiesta itself. In fact, it was the UK's best-selling car for decades, and since it landed in the mid '70s, Ford has built and sold over 4-million for the UK market. But let's not forget, it was also available around the globe. It made a massive impact. It was Ford's smallest car ever, it was front-wheel drive, meaning loads of cabin space for passengers, it was – in true Ford fashion – available with all the luxury of a portaloo, or fake wood and velour care of the Ghia. Now though, the buying public wants bigger, and despite Ford's efforts, sales have slumped in favour of cars like the Kuga, or the hideous new Puma. People, man.
Why was it defining?
Like any good Ford, the Fiesta is defining because it has touched so many lives. We learned to drive in them, the clatter of the 1.0 will be synonymous with our first time on the road. We had them as first cars, we aspired to have the XR and RS versions, we enjoyed our freedom in them. The Fiesta was more than a car for many of us. It was a trusted companion. And it was a car we could make our own with bits from dead XRs in scrap yards. 1.1L with a body kit? We've all been there. The Fiesta was also defining because it was fun, it was a happy little car. It was everything we wanted it to be, and for that it will always be special.
The Ford Focus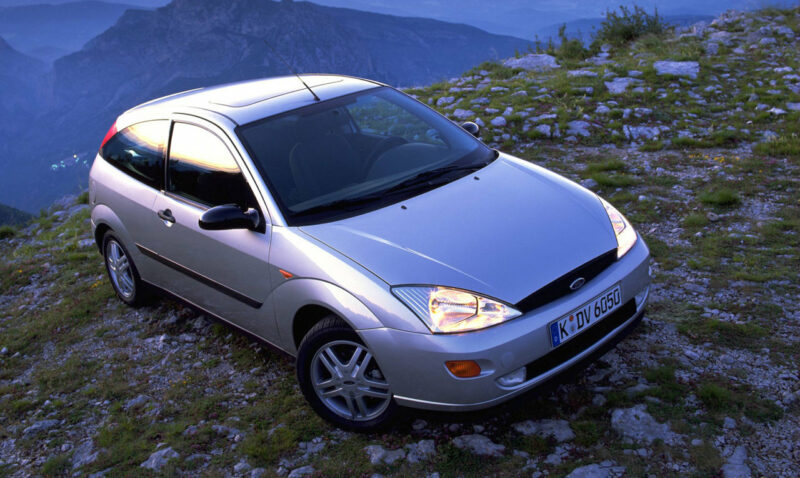 Now you might be looking at this and wondering why it's here? The Ford Focus is a modern car after all. Or, is it? We hate to be the ones to do this to you, but the Mk1 Ford Focus is 25 years old this year. Yeah, we know, it made us feel ancient, too. But that's good design for you. A Mk1 Focus in good condition still cuts a dash, it still looks great, fresh, exciting. It's an old car, a modern classic in fact, but one you can use every day. And like every good family Ford before it, it could be sensible or it could be fun, with models like the ST170 and the mighty, genre-defining RS. Ford got it right with this one.
Why was it defining?
The Focus is deserving of the 'defining' title because it reset just what a family car could be. The New Edge design philosophy also catapulted Ford way ahead of its rivals. Remember, this sharp, sleek, futuristic looking car replaced the tired, unloved Escort. It also served as a benchmark in handling. Ford gave it fully independent suspension, something no other rival had. It was and still is a truly exceptional car to drive. It was comfortable, it was well-made and in RS guise, it was ludicrously fast thanks to 200bhp from a turbocharged four-cylinder. But Ford didn't stop there, and invited Quaife to develop a clever limited-slip differential so that the power could reach the floor. Combine that with a tweaked, tighter RS chassis and you can't lose.