Fuel Line Disconnect Kit – Product Review
Fuel lines. Ohhhhh fuel lines. Brake lines, no problem most of the time. Coolant lines? Sometime a bit of a fiddle, but normally something you can sort out and overcome, right? But a fuel line? Man alive, can they put up a fight. Especially if they're that 'push fit' type, which is designed to bite within the connection point, creating a non-return situation. This is good in terms of purpose, as you don't want fuel spraying everywhere, but it does make working on them a little frustrating. You can go hacking, you can't go grinding (duh) you have to be safe. If only there was a handy, cheap, perfectly designed tool for releasing these connections…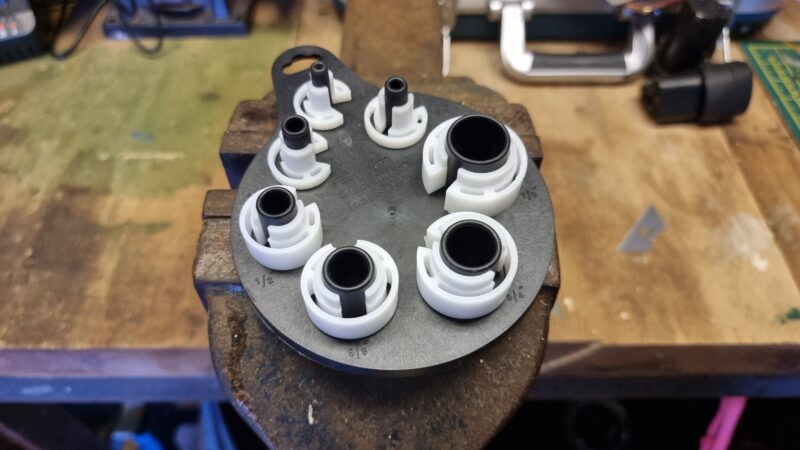 Get your fuel line disconnect tool here
The Product
As you can see from the picture above, the fuel line removal tool, or tools, is a simple affair. A Bob Ross-esque palette but instead of colours, there are seven white plastic sleeves affixed. You have a 1/4, 3/8, 5/16, 1/2, 7/8, 5/8 and 3/4 inch fitting. They work by clipping around the fuel line (or oil line, or air-con line, or any line that uses the push fit type connections) and then pushing into the union, pressing the non-return tangs back so that you can pull the line free. It couldn't be more simple.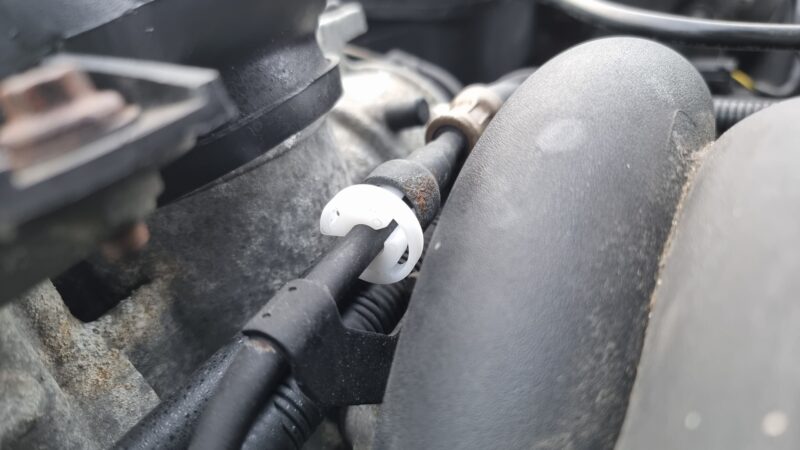 The Test
I needed to disconnect the main fuel line that runs into the two injector rails on my Daimler, but didn't want to make a mess of the lines, for obvious reasons. I bought this kit, it arrived the next day, and after finding the right sleeve I simply inserted it into the union and then pulled the line away. It was a five minute job, probably less to be honest. The sleeves can need a bit of gentle persuasion (I just pushed it into the union with a small adjustable wrench to I was delivering uniform force around the whole sleeve), but that's the only thing you might need to overcome.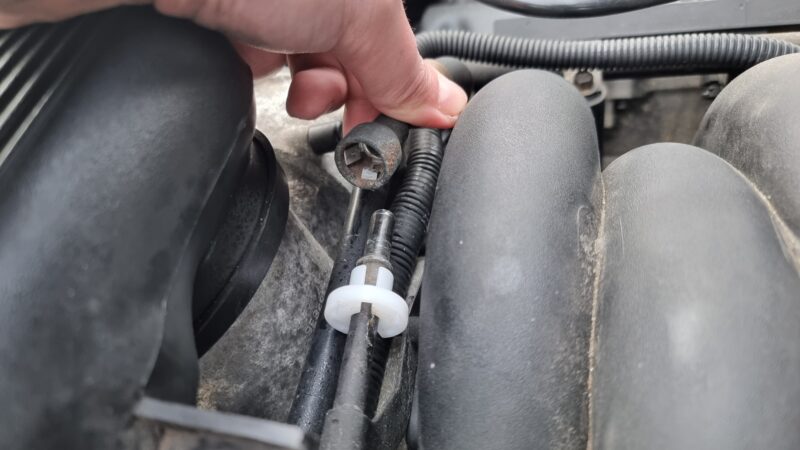 The Result
Did the job and did it with aplomb, and all for a tenner delivered to my door. It's not a complicated tool, meaning there isn't anything to go wrong with its construction. It's light, it does exactly what is should, and made what would have been a job-stopping ordeal the work of but a moment. And is that not what any good tool should be able to do? Even if you don't need one right now, I would encourage you to get one. When the time comes that you need to disconnect a fuel line, an oil line or an air-con line, you'll be so glad of it. For a tenner, it would be daft to not have it on the shelf.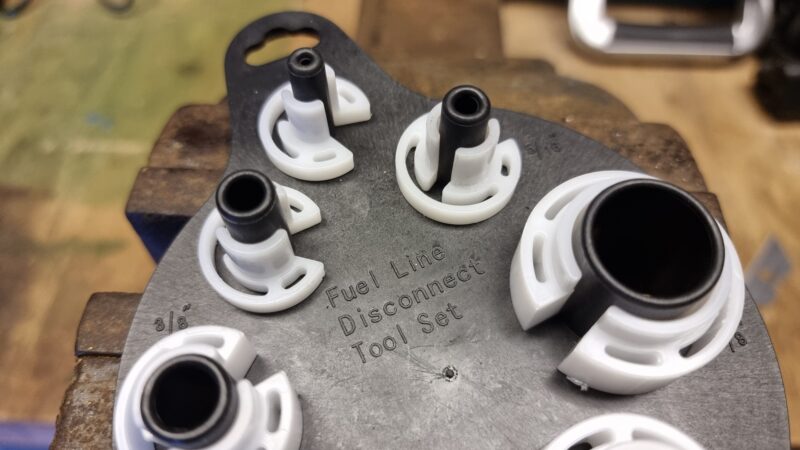 The Verdict – 5 out of 5
For a tenner, for the frustration this little kit saves and for the ease of use, it can't be awarded anything less than full marks. Get yours here.