How To – Change Your Anti Roll Bar Links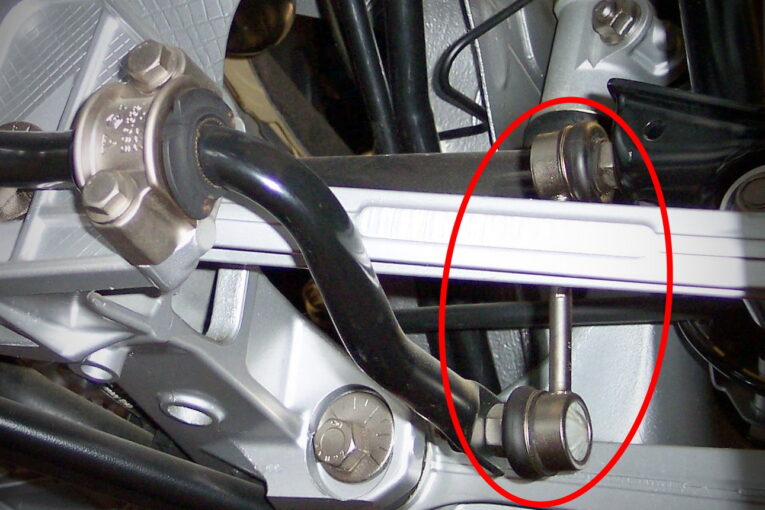 Difficulty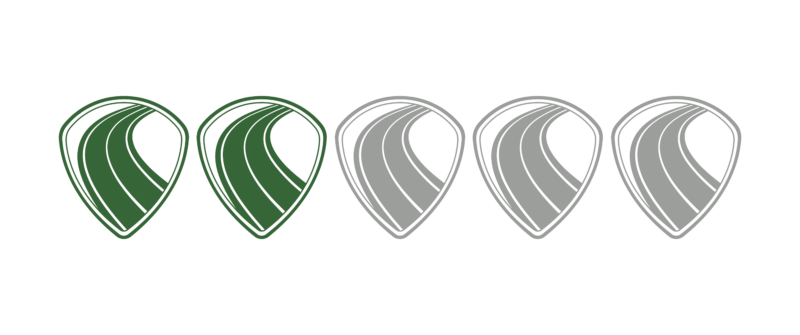 What Do I Need?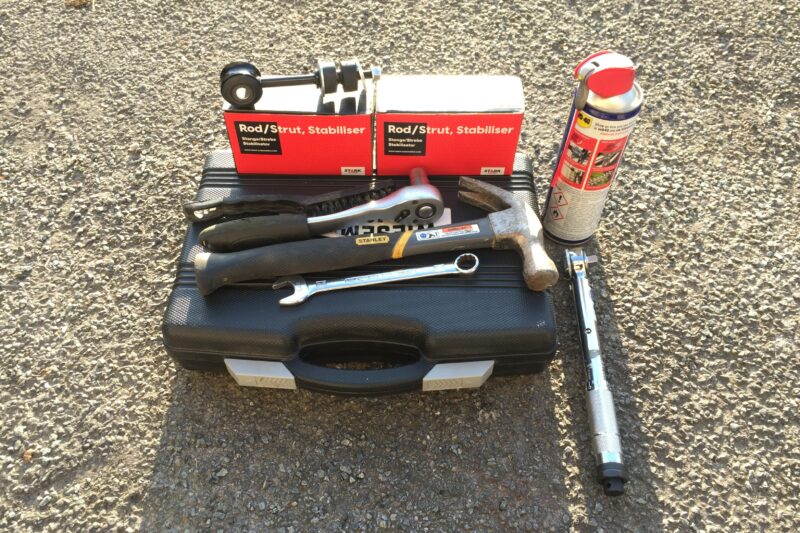 New anti roll bar links specific to your vehicle
Wrenches, sockets and spanners of the correct size
Release fluid
Torque wrench
Wire brush (optional)
Pry bar (optional)
Why Should I?
Anti roll bar links, sway bar end links, drop links… The list of names for these innocuous little parts are myriad but they all mean the same thing and despite their somewhat low profile compared to say, springs or dampers, they are an incredibly important component of your car's suspension, should you have an independent system that is. The term "let's roll" is often exalted as a rallying cry, a colloquial signal to mount up and get moving but as far as classic cars are concerned to literally roll is most definitely not what you want and that's where your anti-roll bar links come in.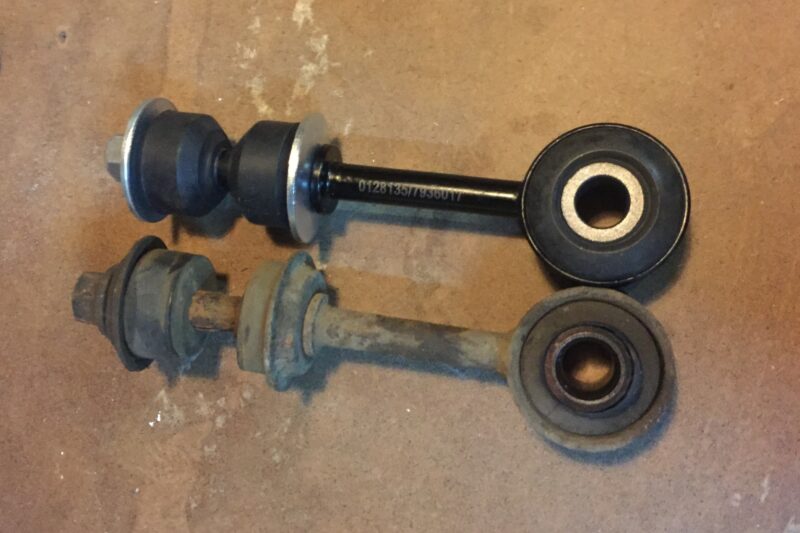 The function of the anti roll bar is, yep, you guessed it, to reduce body roll and the anti roll bar links connect this bar to the rest of the suspension components on either side of the car. Small, vulnerable and subject to huge amounts of shock, stress and debris these links play a crucial role (no pun intended) in the safety and effective operation of a car's suspension. If fitted with ball joints these can deteriorate and rubber bushes can harden, or in worst cases the shaft can snap completely, seriously impeding your car's stability and its innate ability to corner properly, so it's imperative to regularly check them (along with the rest of your car's suspension components) for wear and tear.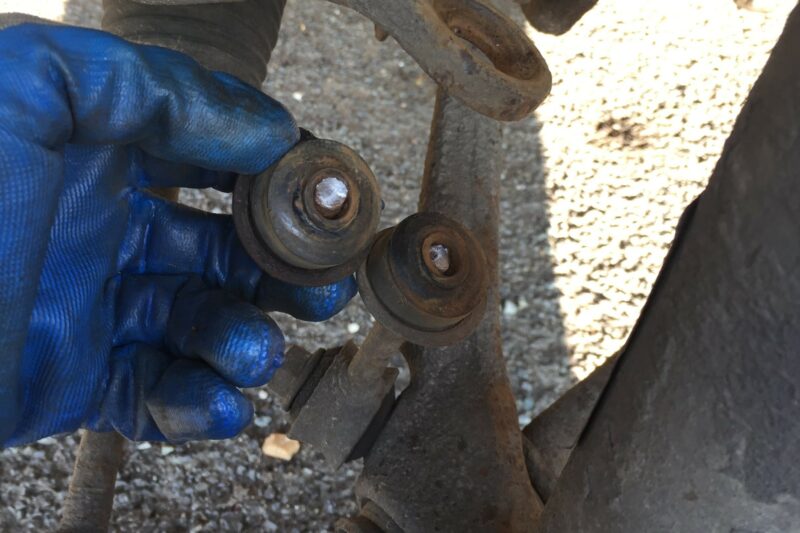 Talk Me Through It
NB: Anti roll bar links vary in design but the same basic principle remains the same and it is always good practice to replace both sides together in pairs.
1) Loosen the wheel nuts and then jack up the car safely and rest it on some axle stands. Remove the wheel.
2) Using a jack underneath the strut load up the suspension slightly to take the pressure off of the top nut of the anti roll bar link and undo it.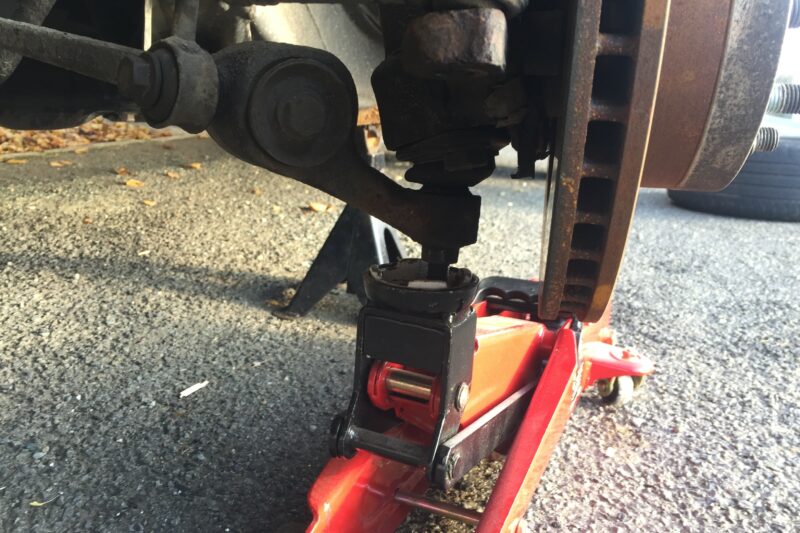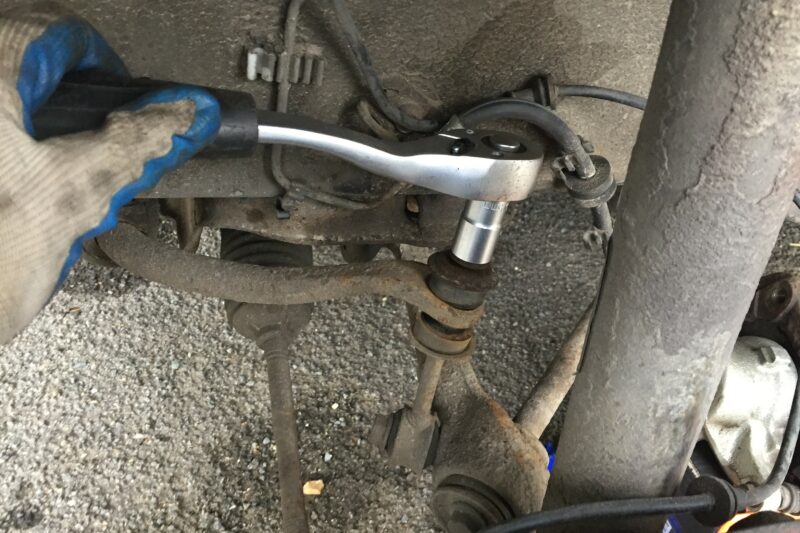 3) Remove the top nut and bush.
4) Remove the jack and liberate the anti roll bar link shaft from the anti roll bar. You may need to use a pry bar to get enough clearance or alternatively you can loosen the strut top mounts for extra slack and push down with your foot on the control arm.
5) Undo the lower bolt that attaches the anti roll bar link to the rest of the suspension and remove the link.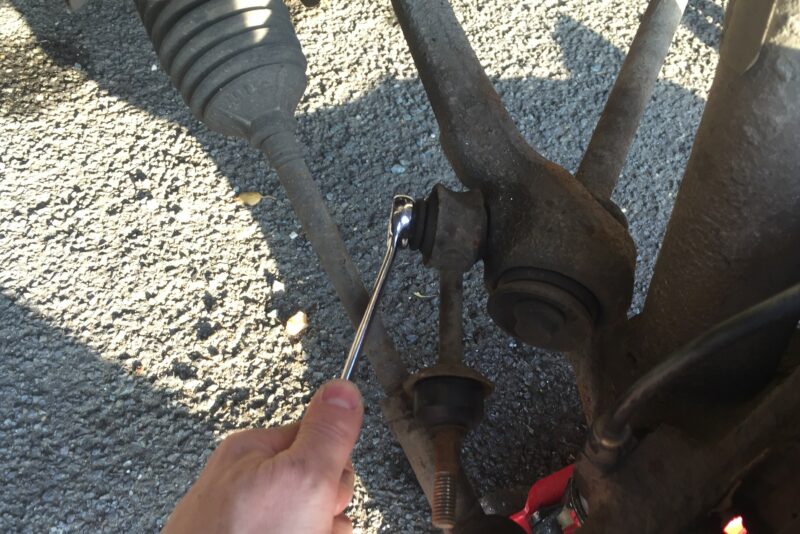 6) Clean up any mating surfaces and install the new anti-roll bar link. Again, you may have to employ a jack or pry bar to aid in fitting.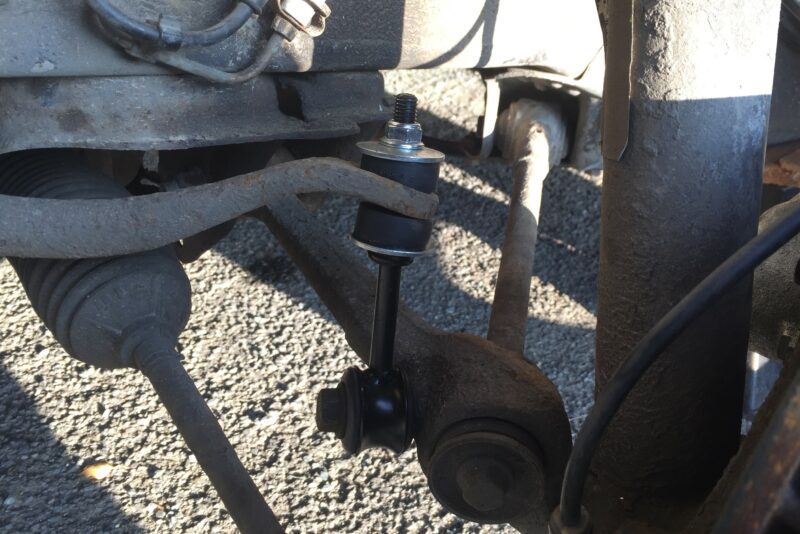 7) Replace all fixings and torque to spec.
8) Go for a drive and test that everything is as it should be with no knocks or excessive body roll.
Conclusion
Replacing your anti roll bar links is a simple procedure that can drastically improve how your classic handles, especially if coupled with uprated polyurethane bushes. Whether they merely require new rubber or need to be replaced entirely you should regularly inspect these parts for wear. A well maintained and correctly set up suspension system is integral to a life of happy and safe motoring so if you are experiencing any issues, from knocking to sloppy handling, go and have a butcher's at your anti roll bar links. They just might be on their last legs.