Ladies in Flight – The Levitt Concours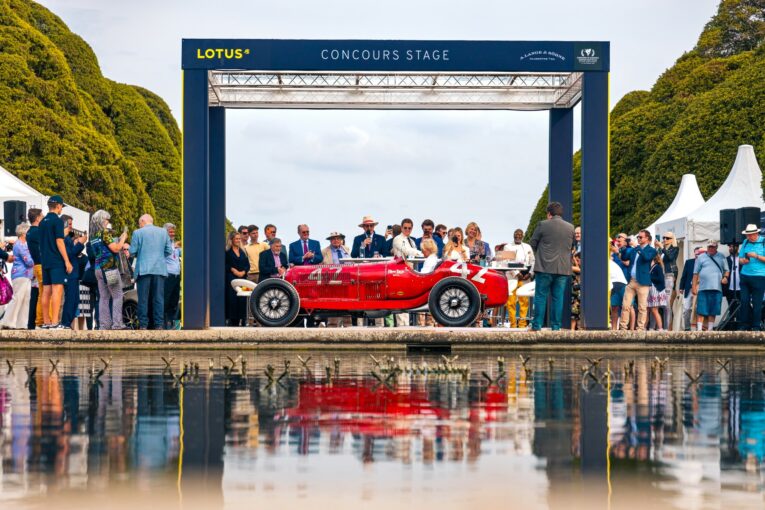 Photography by Ben Midlane
Set in the shadow of Hampton Court Palace on the East Front Garden, the inaugural Levitt Concours found its place as the latest addition to the 10th annual Concours of Elegance. Named after Dorothy Levitt 100 years after her passing, the Levitt Concours was a female-only exhibition and driving tour, featuring 28 female collectors and their beloved motorcars. Regarded as the first female British racing driver, Levitt gained the moniker "The Fastest Girl on Earth" for her impressive racing achievements. Her racing career began in 1903, after joining Napier as a secretary. The managing director Selwyn Edge took a liking to Dorothy and promoted her to his assistant. Whether through Dorothy's persistence or Edge's eye for potential, or a combination of the two, she was soon taught how to drive and her new role became to race for and promote Napier.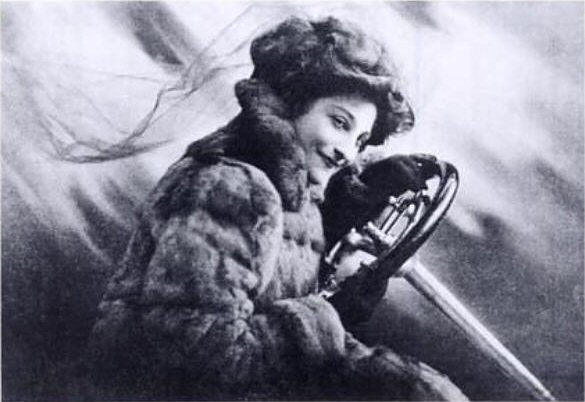 Clearly a natural behind the wheel, Levitt set the first female land speed record in a Napier in 1905, reaching 80mph. It didn't take long for the record to be topped as she reached 91mph the following year. But it wasn't just land speed records she was famous for, Levitt set what is widely believed to be the first water speed record in 1903 at 19.3mph. Later in life she turned her hand to a different type of vehicle and forged a new path as a pilot, conquering land, sea and air.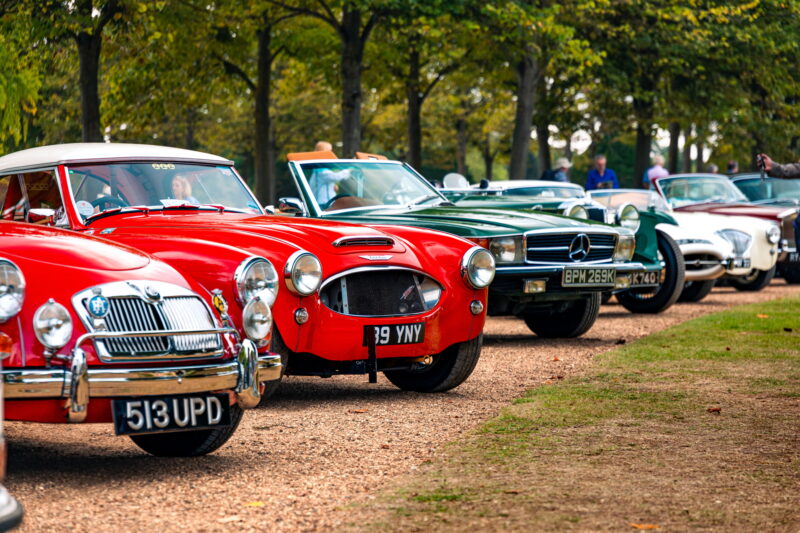 Amongst her racing achievements Levitt also set the record in 1905 for the longest drive by a woman, travelling from London to Liverpool and back in just two days, averaging 20mph over 411 miles. She wasn't entirely alone though, she often travelled with her pomeranian Dodo by her side, explaining "if you are driving alone a dog is great company." For Levitt this was just an average week of motoring squeezed into two days. At the time she was averaging around 400 miles a week "in all conditions of weather — all sorts of cars and all sorts of places, and therefore speak from experience."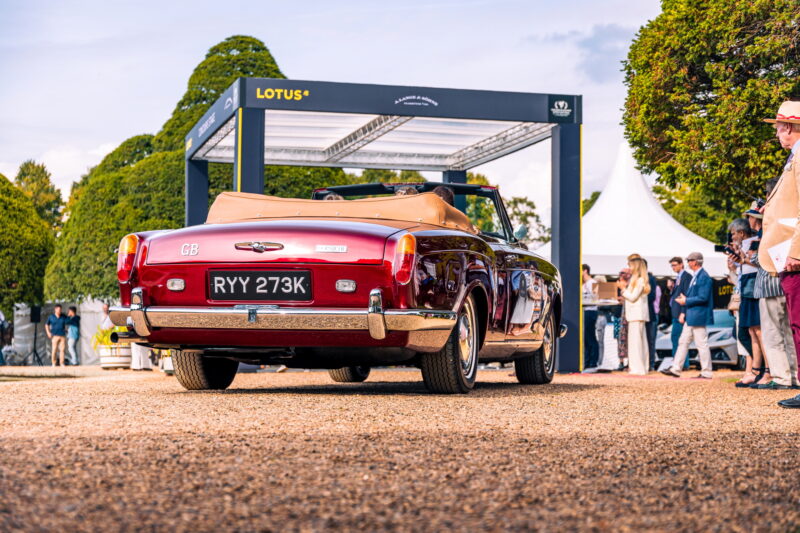 This wealth of experience and motoring knowledge led to a book Levitt penned in 1909 entitled: The Woman and the Car: a Chatty Little Handbook for All Women who Motor or Want to Motor. Covering everything from car maintenance to the most suitable attire for motoring, the book was packed with tips and tricks for female motorists. Most notably she advised women to carry with them a mirror, not just to check their complexion after a drive but to act as a rearview mirror. This is said to be one of the first instances where this concept was written down, with rearview mirrors introduced by manufacturers six years later in 1914.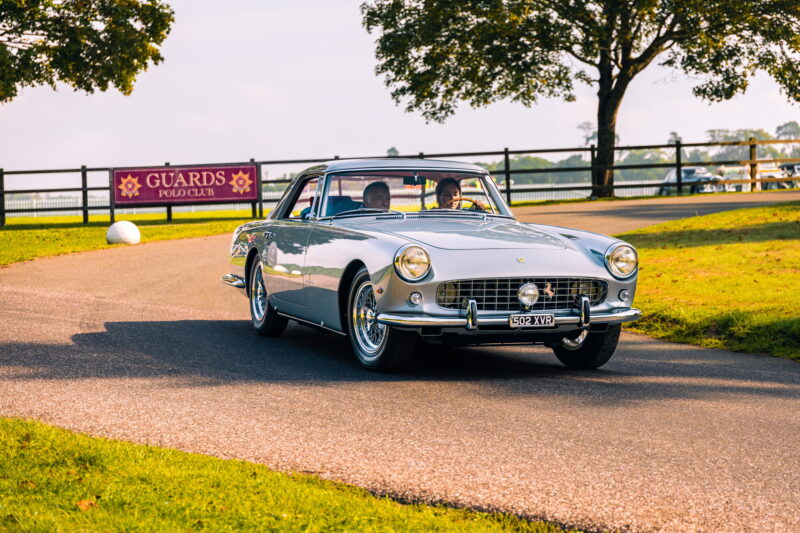 Most of the advice in Levitt's book stands true today like: "never take it for granted that the other driver will certainly do the right thing." And, "whilst driving, always keep a cool head," not always advice the modern motorist heeds but it's certainly applicable to drivers then and now. One tidbit that didn't stand the test of time was to advise women to carry a gun with them. "If you are going to drive alone in the highways and byways it might be advisable to carry a small revolver. I have an automatic 'Colt,' and find it very easy to handle as there is practically no recoil — a great consideration to a woman." She went on to say she'd never had cause to use it but would always rather be prepared to defend herself if necessary. So with her dog and Colt revolver in tow, Dorothy took the racing world by storm, surpassing her male counterparts and setting a number of commendable records.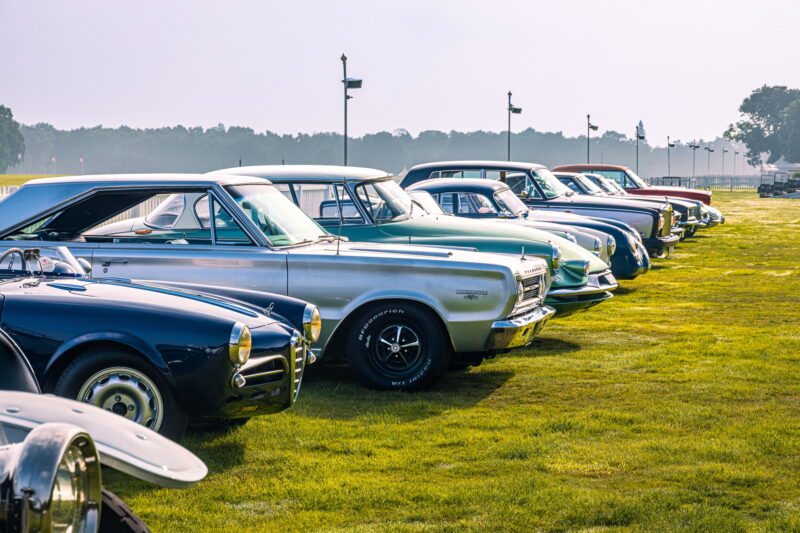 Named in honour of Dorothy Levitt's groundbreaking achievements and keenness to educate and include the female motorist, the Levitt Concours was an opportunity to let her spirit live on. 28 women who share a similar enthusiasm for motoring, came together to showcase their cars on the Concours stage. The Levitts tour started at the Guards Polo Club in Windsor for the driver's briefing before we all set off for Hampton Court. Against the hushed backdrop of the polo field prepping for its Saturday fixture, the club was bustling with an eagerness to start their engines and get going. With trusted co-drivers at their side equipped with a booklet of directions, the tour began. The route from the Polo Club took a scenic trundle through the local towns and villages winding our way to the Palace. Although the journey was designed to only take an hour, a few breakdowns and misturns later meant the convoy was reunited, admittedly for some almost three hours later, at the Palace to stage the first Levitt Concours.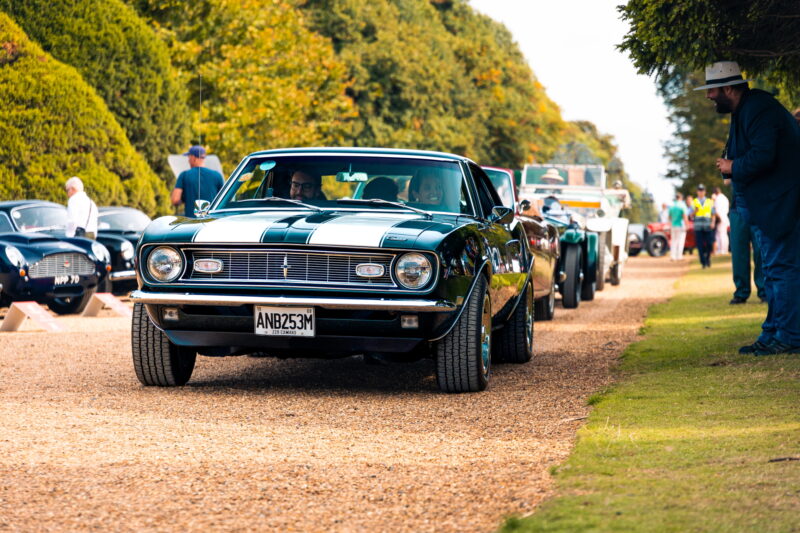 From a 1959 Austin Healey 3000s to a 1960 Ferrari 250 GT and 1938 Bentley Sedanca Coupe, the Levitt display was a stunningly eclectic mix of classics. The top five cars of the day were presented at the main Concours stage, giving each owner a moment in the spotlight to share a little more about their cars. Awarded fifth place was Amanda Stretton's 1968 Chevrolet Camaro Z28, one of only two American vehicles entered into the Concours. The Camaro was an immaculate example of American muscle with 20,000 miles from new.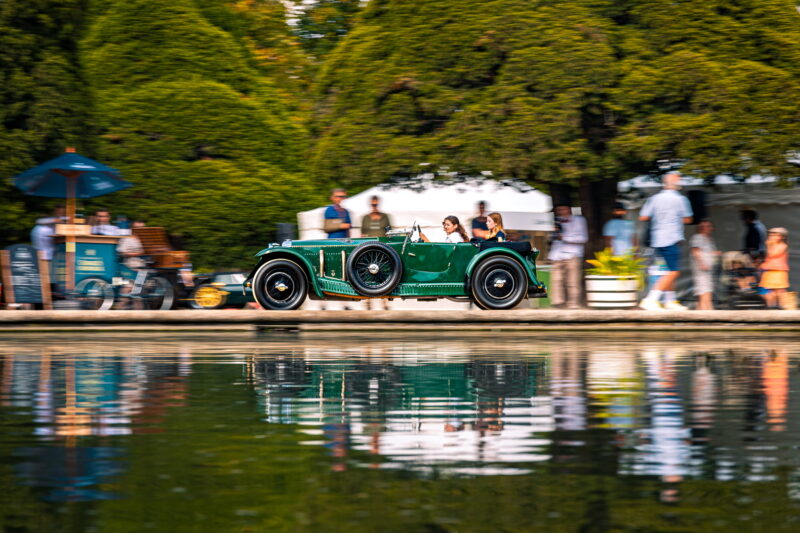 In fourth position was Liz Bagshaw's 1971 Rolls-Royce Corniche Convertible. Originally bought as a family car, it was used as such, carrying three children in the back on Sunday jaunts. Its owner praised how effortless it is to drive, "it just floats along." The Corniche has been beautifully restored over the last four years to return it to its original cardinal red colour. Up next was Georgie Bradfield's 1934 Invicta S-Type, initially sold to an Indian Prince, the Invicta spent many years in India before returning to the UK via Germany in 1967. The Bradfield family have been the proud owners for the last seven years. In that time the S-Type has been reunited with its original engine and enjoyed the life of a race car as a regular feature at hillclimb and sprint events across the country.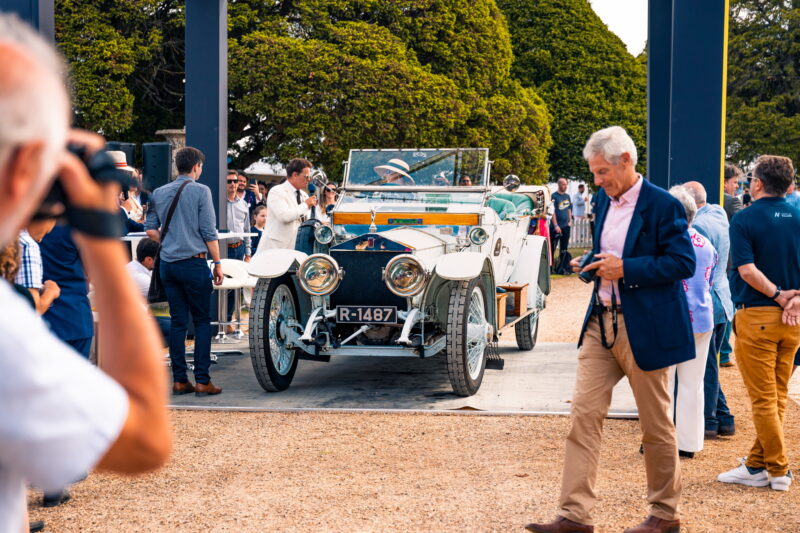 Lovingly cared for, frequently driven and pined after by many, the runner up was Katie Forrest's 1912 Rolls-Royce Silver Ghost. With two family owners from new the Ghost was certainly a rarity, as one of few remaining with original bodywork. Sitting high like a modern SUV it showed how far motoring has come in the last 100 years and stands testament to the engineering of the time as it still runs beautifully today.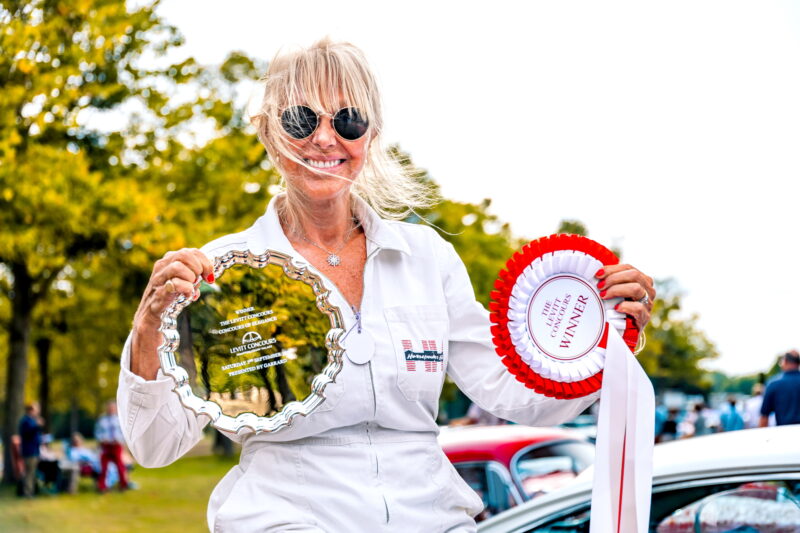 In first place was Jennie Taylor's 1932 Alfa Romeo P3 Tipo B, no stranger to the limelight. Originally made for and raced by Enzo Ferarri, the P3 has a rich racing history hidden behind its charming patina. Having raced all around the world, the P3 was fitted with two fuel tanks from its days racing in the Indy500. Other owners included a Spanish Count who coveted the Alfa and had his heart set on racing, even stealing his aunt's jewels to pay for it. Now with its current owner for the last 18 years, the P3 still tackles all the hillclimbs and gives modern cars a run for their money. Its proud owner was thrilled to win the very first Levitt Concours.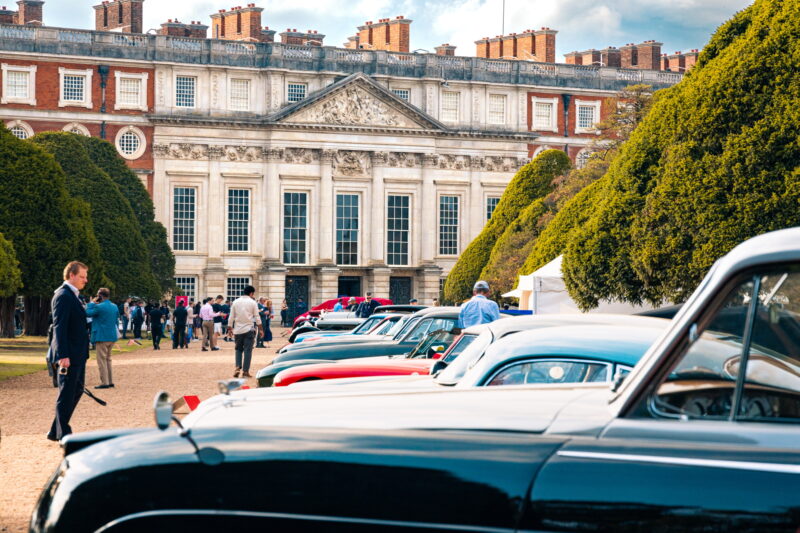 The inaugural Levitt Concours brought together an incredible and unusual array of passion projects and love stories, reminding us of the personality and history that make the motoring world such a rich and fervent place.