Le Volts '66 – Electric Ford GT40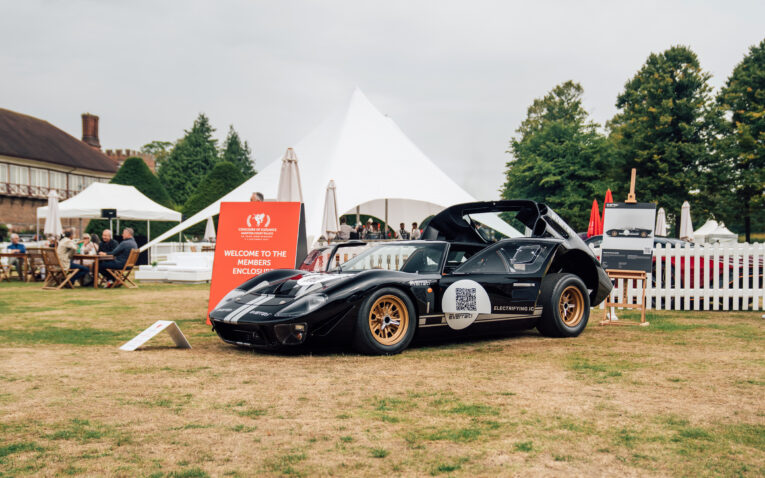 Guess what, readers? Yep, it's another electrified classic… of sorts. We're sure that by now, and thanks in no small part to the natty title, you've figured out that said electrified classic is a Ford GT40. A G. T. 40. Madness, right? But wait! Put the pitchforks down, and extinguish that hastily fashioned Molotov cocktail. It's not a real GT40. That would be a a crime, and Everrati knows that. As such, they have instead opted to throw a bucket of AA batteries in a replica. And do you know what? We're kind of here for it. On paper, it should be offensive, but in reality, it's not doing any harm. In fact, it's been executed to an impressive level of care and detail. Dare we say, we like it.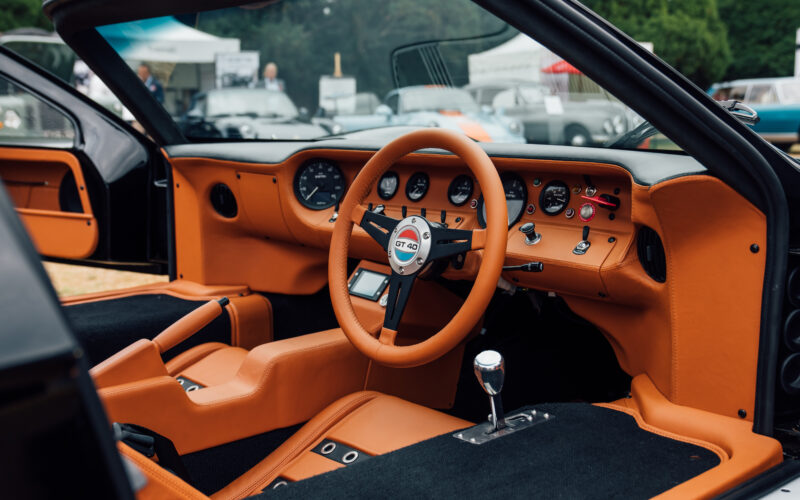 So then, if it's not a genuine, in period GT40, what is it? Well, aside from the lack of eight angry cylinders, it's a pretty close continuation. Based on a bespoke rolling chassis built by Superformance LLC. Built from scratch, this means the Everrati version can be assembled with the all-important consideration for NVH (noise, vibration and harshness) addressed from the start. In other words, it can be built to suit the silent EV power without being a terrible box of rattles. Look at the interior of the first example above, and you can see just how well this thing has been built. Filled with high grade trim including Bridge of Weir leather, it's exquisite. And it looks the part, too, with the proper dash and those iconic riveted leather seats. But because it's 2022, you get power steering and air-conditioning, too. Furthermore, the Everrati GT40 can be built in left or right-hand drive.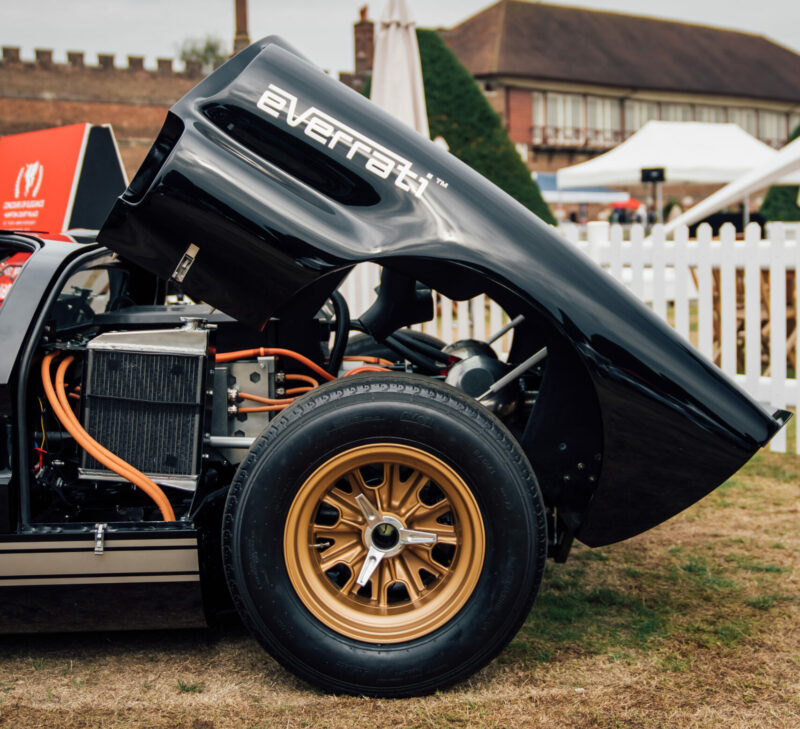 Externally, the Everrati GT40 has been designed to be business as usual. The GT40 was and always will be an achingly beautiful car, a rolling celebration of just how well form can match with heart-stopping function. The body is sculpted to perfection, and as you might anticipate for something so bespoke, it's available in any colour you like. Not just black. You can even have officially licenced, hand-painted Gulf livery should you choose. No wraps here.
Of course, you can't talk about a GT40 – electric or otherwise – without talking about performance. Happily, the Everrati car has some. Lots, in fact. 577hp per tonne, and an instant hit of 800Nm whenever you mash the pedal. There's a choice of drive modes, which is refreshingly simple; Sport or Comfort. Range from the 62.5kWh battery pack is estimated to be around 160 miles, while the whole system boasts combined AC and DC fast charging. The battery and motors are, as expected, in the back. So other than the baffling silence (though an "active sound performance exhaust" if fitted – probably sounds like a blender) it should handle like a proper GT40. Maybe even better thanks to the Bilstein suspension, modern tyres and all-disc Wilwood brakes.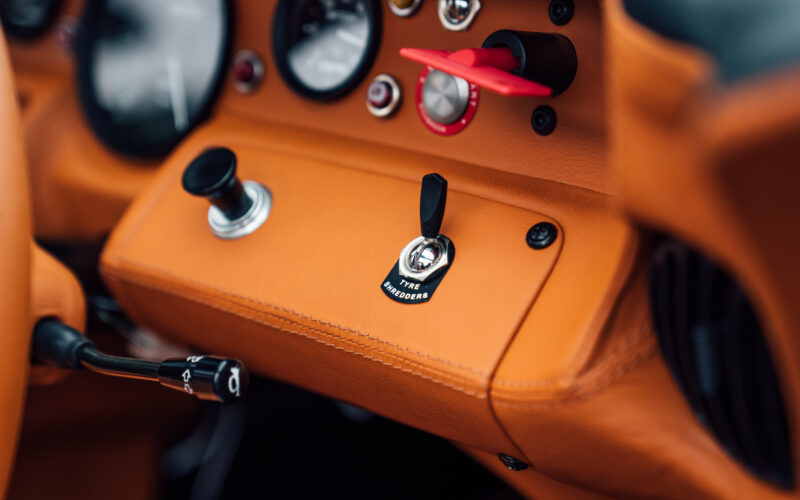 Justin Lunny, Founder and CEO of Everrati, comments: "We're delighted to be introducing our flagship, award-winning GT40 model to crowds at the renowned Concours of Elegance at Hampton Court Palace this week, alongside the world's first electric Porsche 911 (964) Cabriolet model. Each is an embodiment of the OEM-level technology, expertise and attention to detail found in each of our future-proofed icons. As we continue to expand both our global footprint and product portfolio, the GT40 is at the apex of our performance offering."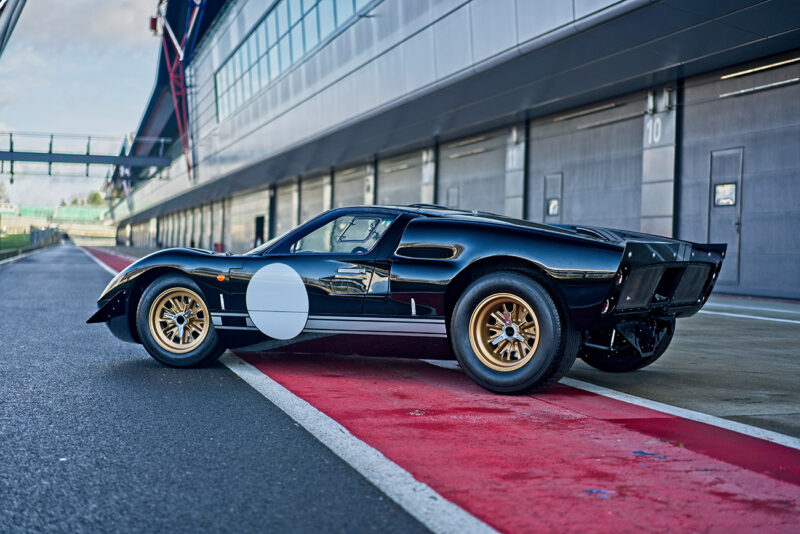 How much will it cost? A lot. This is one of those "if you need to ask…" situations. But the cost isn't the fulcrum on which the argument balances here, that argument is based around the choice of car and the very modern powertrain. Some will scoff, some will – losing sense of what really matters – be angry about it. But more fool those people. This car has not, nor will it ever take a real GT40 out of service. Nobody is going to be casting a glorious Shelby-fettled V8 on the scrap heap. These cars by Everrati exist to be electric, that is why they were created. And on the face of it, they're brilliant. These GT40 models have been built with passion, with heart and with a great deal of care. And if you still need convincing, it's so authentic that it appears in both the GT40 register and the World Shelby register. They wouldn't let a converted original car claim that.