Love The Beast – A Motoring Love Letter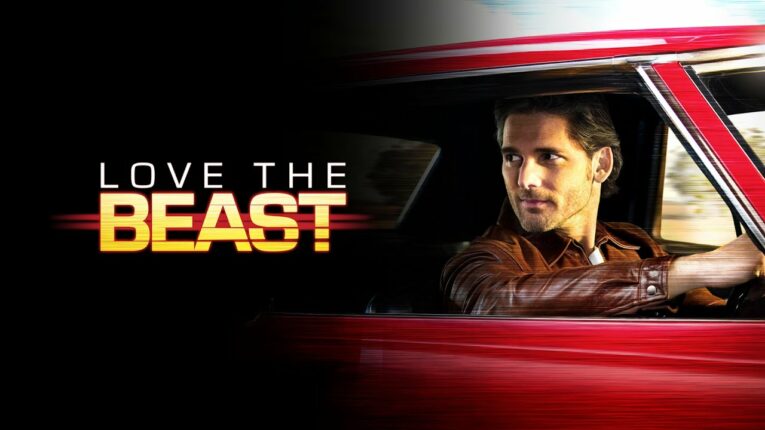 In 2009 a very unusual film came out. Written by, directed by, produced by and starring Eric Bana, it was an entry into the silver screen's hall of fame that nobody saw coming. This wasn't some self-funded vanity project though. It was a carefully and considerately crafted love story, it was a tale of enduring passion and of how something can be a welcome constant in our lives. It was a salute to the significance of friendship, to bonds with our family and to the connection we all so keenly try to maintain with our youth. It wasn't some fantasy piece though. The 'beast' was not of meat, bone and teeth. Instead, the 'beast' was a 600bhp Ford Falcon XB. Love the Beast was a film about a man (Bana), his car and the journeys – both literal and metaphorical – it had taken him on. It was, and still is, a masterpiece.
So why are we writing about a film thirteen years after its release? Well, firstly, because it may have passed a great many of you by. And if it has, that's something you need to rectify. Eric Bana is a Hollywood A-lister, there is no doubt. The film is indeed about him in the sense that it's his story, but it's presented with no hubris. By the end of the first scene, you'll see Bana as a mate, not as the guy who played the big, green fella in Hulk. He tackles his 'role' in Love the Beast with a warming humbleness and humility. He's there to pull the narrative through, to tell his story from his point of view, for those of us with the same automotive enthusiasm as him. And as such, you watch this film feeling like you're truly there, with him, experiencing his journey with this frankly ludicrous 600bhp Falcon.
The story centres around one main car, the Falcon, and is bookended by the frankly Brobdingnagian land yacht that is his father's '70s Ford Thunderbird. We learn of the Falcon, of how Bana bought it before fame and film found him, and we are taken on a journey as the car is built into race specification with Bana and his high school friends. The goal is the fearsome Targa Tazmania, which is a big ask for a car with 600bhp and a live rear axle, but we'll get to that later. What makes the story so gripping is Bana's passionate storytelling. How he enthuses with the kind of authenticity most of Hollywood could only dream of as he talks about when he bought the car, the freedoms it afforded him, the adventures and the friendships. His narrative is interspersed with clips of said friends, who are still by Bana's side (and he theirs) and who are all inextricably linked by this snarling Ford. You'll watch it and you'll feel warm, as you think of your own friends and adventures.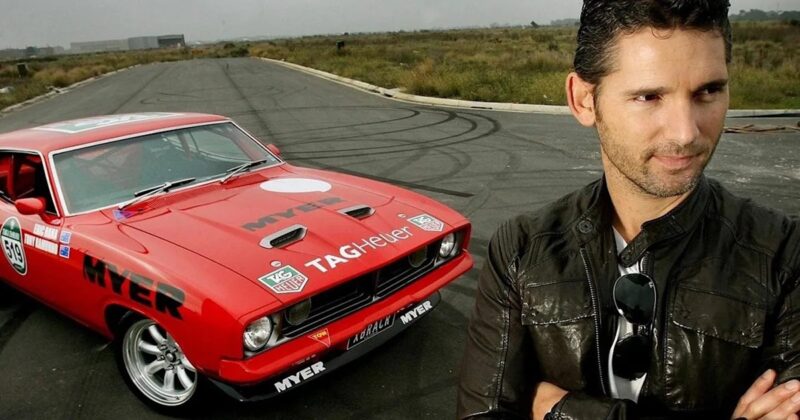 As the film unfolds, we see the Falcon reborn into a rolling work of art. More power than is entirely sane, big wheels, massive brakes, full race car kit from bumper to bumper. It's a show car, such is the quality of the build. But Bana has little interest in wax, favouring wide open throttle instead. Good man. Here, you can be forgiven for thinking this is going to be a race documentary. The Targa Tazmania is an event worthy of such content. But then, as we see in car footage of Bana, it becomes clear it's not going to be. He breaches a slight crest, the road drops down and to the right, the car goes light on its feet, the wheels lock up, the car leaves the road and the camera shakes to a stop as contact with an unforgiving trunk is made. Game over. The car is dead.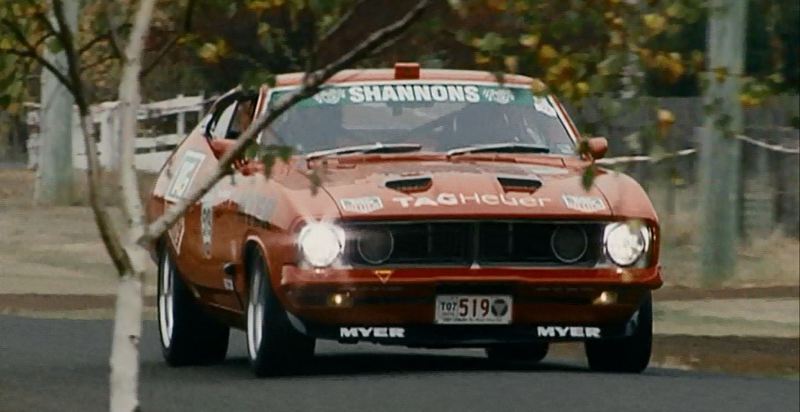 You might be sat there thinking we have given the story away here, but we haven't. Hell, the crash is in the trailer. The story, the real meat of it, and what makes so engaging, is what happens next. Bana searches his soul, as we all have when faced with failure. He brings in the thoughts and opinions of people like Dr. Phil, of Jay Leno and of Jeremy Clarkson. They each talk about the significance of the car, of the intrinsic way in which it is woven into Bana's life, and in the case of the latter name, how 600bhp was probably a bit… keen for leaf springs. However, it should be noted that Clarkson is presented in a new, more human way than ever before. Explaining with glee how cars fail, and how because of that, we see them as more than machines. We seem them as peers that have faults. The interviews are fascinating, frankly.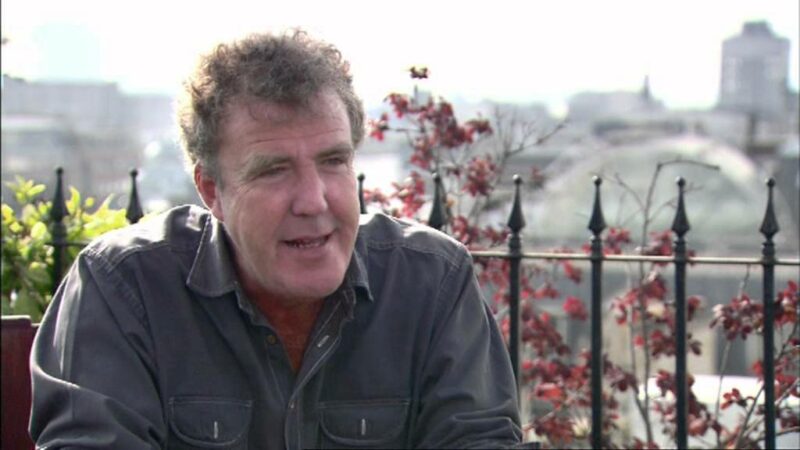 Love the Beast is a heartfelt love letter not just to the car, but to those of us who are passionate about them. It delves so deep into why we are the way we are, why we bond with these expensive, complicated, often belligerent lumps of metal and rubber. Watching it, you'll want to put it on for anyone in your life who has questioned your passions. It's a beautifully done film, one that could have been crass or self indulgent had it been written in a generic way. But it wasn't, it was by Bana, and he is, as Love the Beast keenly highlights, one of us. He gets it. It is the role he was born to play, in the most literal sense. On paper, a film like this shouldn't be so touching, so raw and so real. But it is. We're glad it exists.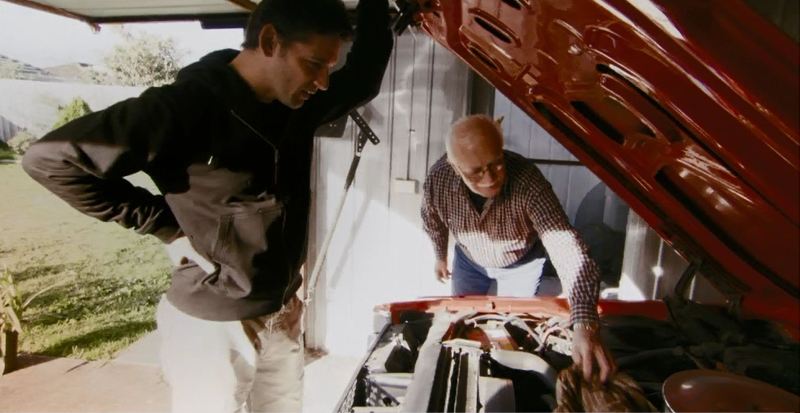 As for the point of why we're talking about it some 13 years on, it's simple; in these trying, ever-changing and often difficult times, it's nice to be reminded that our passions and interests are valid. The world is changing, there is no denying that. But our love for classics, for race cars or for anything else with internal combustion isn't in the crosshairs. It's only at risk if we lose our faith and our interests. This film is a reminder as to why cars are important. They are more than machines. They are expressions of self, they are links between family and friends, they are a means of freedom and they are an escape from the stresses of life. They are important. Go and watch Love the Beast and tell us we're wrong.