Matchbox Cars celebrates at 70 with a limited edition collection
We've waxed lyrical about the joy of miniature motors on numerous occasions here at Car & Classic. The feelings of pure joy that Matchbox cars illicit are palpable. The mere mention of the brand evokes wonderfully positive childhood memories of heading down to the local toy shop to peruse the current collection of tiny scale models on offer and those life-affirming emotions of delight and wonder remain to this day as adults and collectors, although some of us may be less inclined to actually take the things out of their boxes nowadays. Ahem.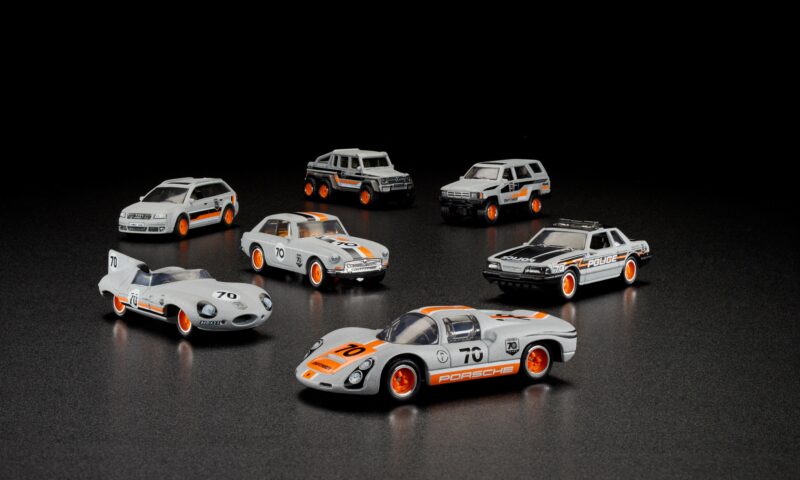 But those feelings are important, remembering what it's like to be a kid is important. Before life got in the way with all of its mundane mediocrity of mortgage payments, getting your "five-a-day" and, taxes, so many taxes, we were free to get excited about things like a new toy car. We need to hold on to those links to the past and those care-free feelings, lest that little fire inside of us goes out. No more spark. No more wonder.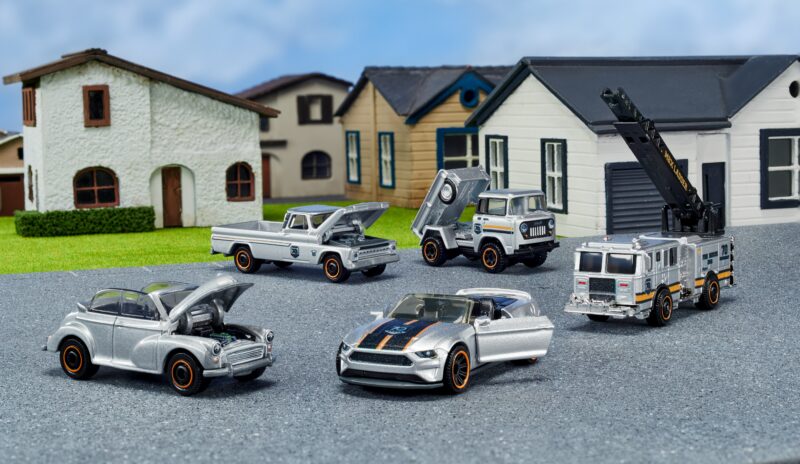 The reason we're reminiscing so heavily today is because Mattel, who make Matchbox cars, are having a birthday, and it's a big one. This year marks the 70th anniversary of the Matchbox brand, beginning as it did way back in 1953 when English engineer Jack Odell, a vehicle mechanic for the British Army in World War II, created the very first Matchbox vehicle: a miniature road roller. And boy what a legacy it has gone on to cultivate. Our parents had them, we played with them and now our children are getting involved and we're all collecting them. It's an enduring tradition and one that's becoming increasingly rare nowadays but that's not to say Mattel and its Matchbox brand are stuck in the past. Far from it.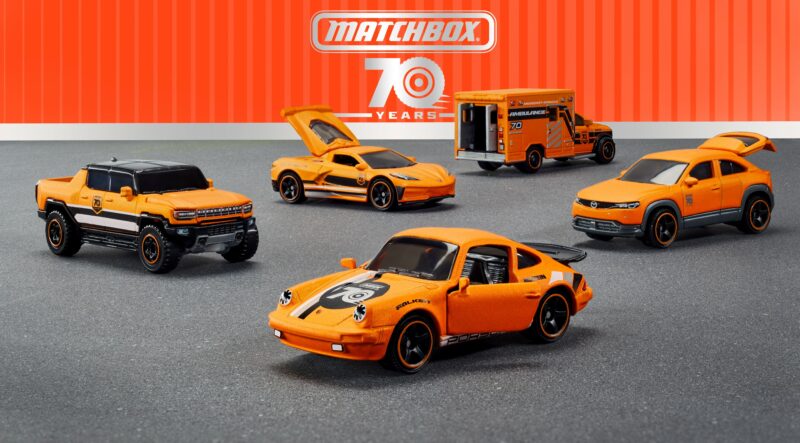 Celebrating the occasion with a line of special, limited-edition vehicles that pay tribute to Matchbox's inspiring heritage, Mattel are committed to sustainability and not only will a portion of the new 70th anniversary die-cast collection be made from recycled zinc but Matchbox aims to make all toys and packaging from 100% recycled, recyclable or bio-based plastic materials by 2030 without compromising on the company's early values of innovation, quality and realism.
The unique celebratory birthday array will include special platinum-detailed vehicles in seven different assortments combining collector favourites with models spanning seventy years and various regions around the world. These include iconic models such as a Jaguar D-Type and Porsche 910 and 911 Turbo as well as a Routemaster bus and Morris Minor convertible. Mattel's Senior Vice President and Global Head of Vehicles exclaims: "We are so excited to celebrate the 70th anniversary of Matchbox and the trusted legacy this brand has imprinted on kids and collectors all over the world" and we can't wait to see them (and grab the lot) in all their detailed, miniature, limited edition glory.
Available throughout 2023 at Tesco, Sainsbury's, B&M Bargain, Morrisons, The Entertainer and Toymaster stores the 70th anniversary collection will cost from £2.30 for a single die-cast vehicle. You can find out more information on the Matchbox 70th Anniversary, as well as a full list of models available here. Many happy returns matchbox!