Ten Questions – Paul Cowland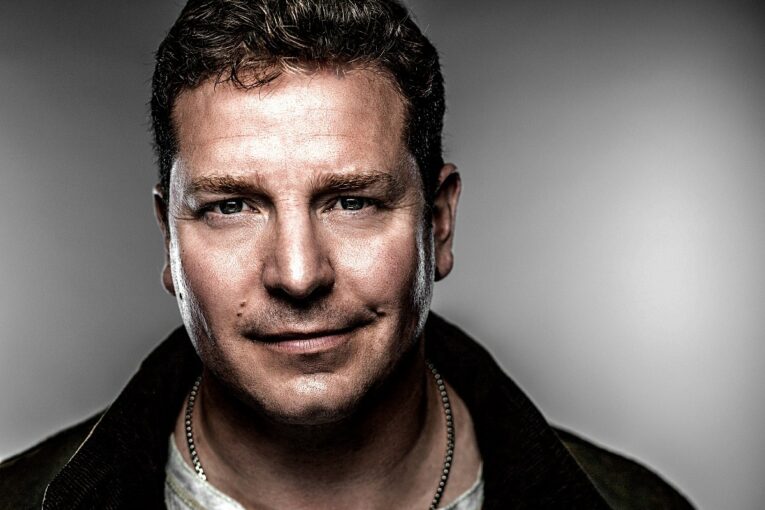 Paul Cowland is one of us. By that we mean he's a bona fide petrolhead and lifelong lover of aged automotive apparatus who has been in the classic car game for as long as either of us can remember, and that's a long time. If this wonderful world of classic cars was a bakery well then Paul would have his fingers buried up to the knuckle in the mince, pork, apple and shepherd's pies. From building and modifying cars, to selling them, writing about them and photographing them he's done it all, and continues to feed his passion to this day.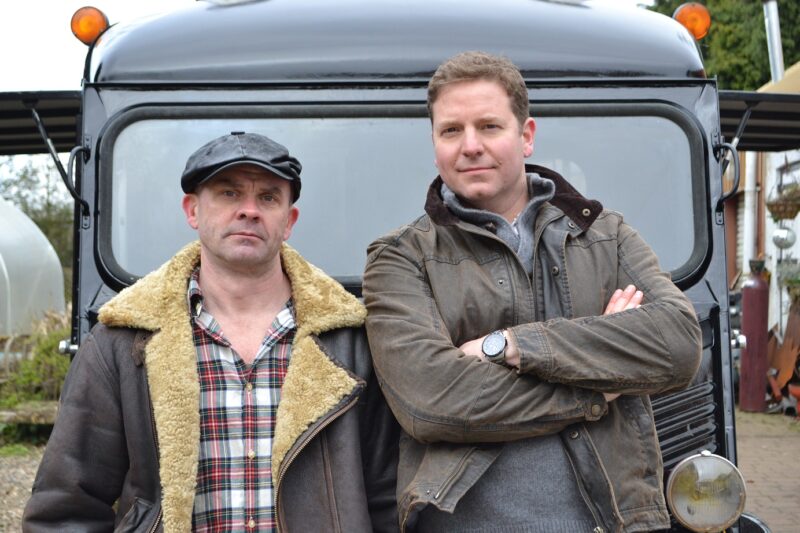 Many of you may know him as the face of such beloved car related TV shows as Salvage Hunters: Classic Cars and Motor Pickers but he is more than just a media mouthpiece. So much more. Paul also owns and runs his own classic, retro and performance car workshop – Landspeed, and most definitely practices what he preaches when it comes to the classic car industry. The sheer volume of cars he owns and spanners with is testament to that fact. So join us as we chat all things retro with Paul Cowland.
1) Having recently spent some time in your company your passion for the industry is infectious but where did this love for classic cars begin?
It all started from birth, really! I grew up in a car obsessed household with a Dad that would spend every Sunday out on the driveway, fitting accessories, washing and detailing, or fixing and fettling. Added to that, there were always copies of CCC, Custom Car and Street Machine lying around, so it happened by osmosis. I'd read everything and that began my passion. According to my Mum, my second word was 'car' – which says it all really…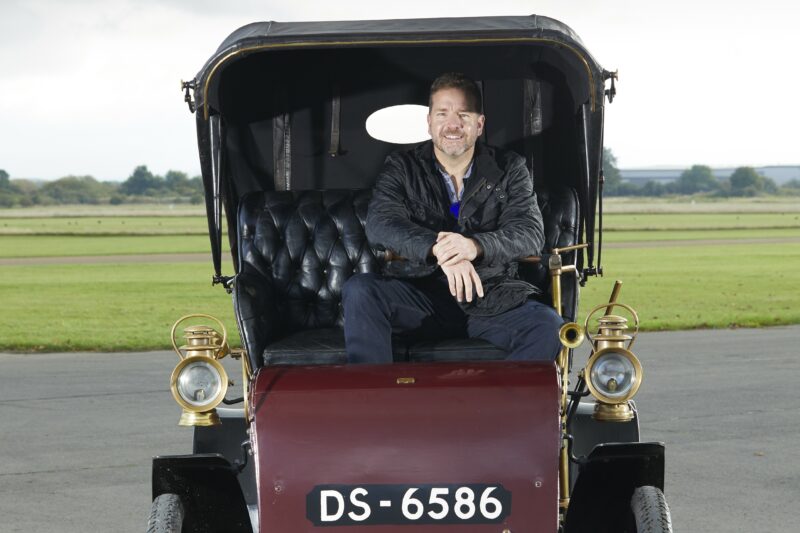 2) With Turbo Pickers, Salvage Hunters: Classic Cars and now Motor Pickers under your belt you've become something of a television personality daaarling but how did you get into presenting and what would be your ideal gig, TV wise?
I think I'm lucky enough to have it already. In both cases, I'm spending a day mucking about with cars with genuine mates and a really cool crew. It may not be as glamorous as say, Top Gear, but I wouldn't swap it. Maybe the only upgrade from here is some kind of on-screen classic adventures with my great mate and Car & Classic editor, Chris Pollitt. He's definitely one to watch on the small screen, I think!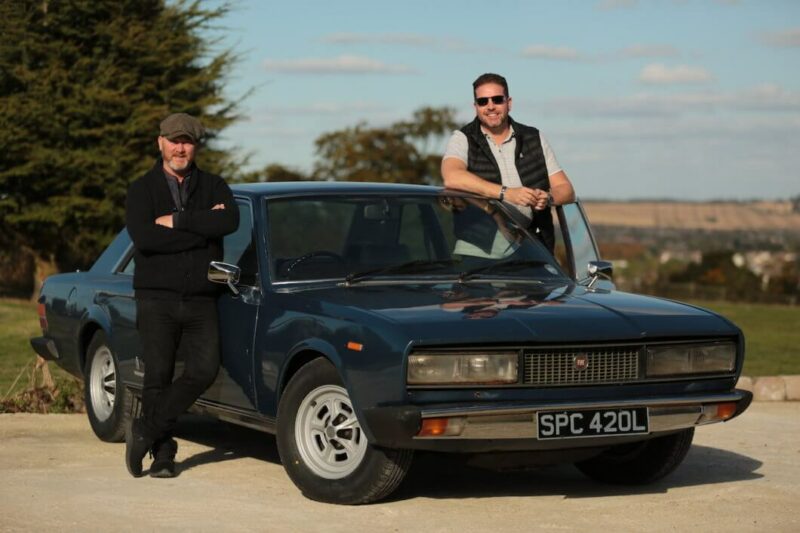 As for how I got into all this, it was very much a happy accident. I helped a TV producer mate out with some shows for Santa Pod, did a few links, posted them on YouTube – and luckily got spotted by a development producer at Discovery. The rest is just proof of how a little talent can go a long way.
3) Salvage Hunters seems to be much more rooted in reality than a lot of other, more contrived shows. We recently spoke to Richard Brunning of Bad Obsession Motorsport about the timescales involved but what are your thoughts on the subject and do you have any favourites that you habitually watch? The Car & Classic YouTube channel is a given of course…
BOM is a great channel, for sure. Anything that's based in reality is good for me. Love the Late Brake Show, love HubNut and I'm a huge fan of Wheeler Dealers. Without that show, where would we all be, eh? It laid the foundations for all of us! I still think that Clarkson, Hammond and May are an unbeatable combination of chemistry. For me, that will always be the high watermark of car telly.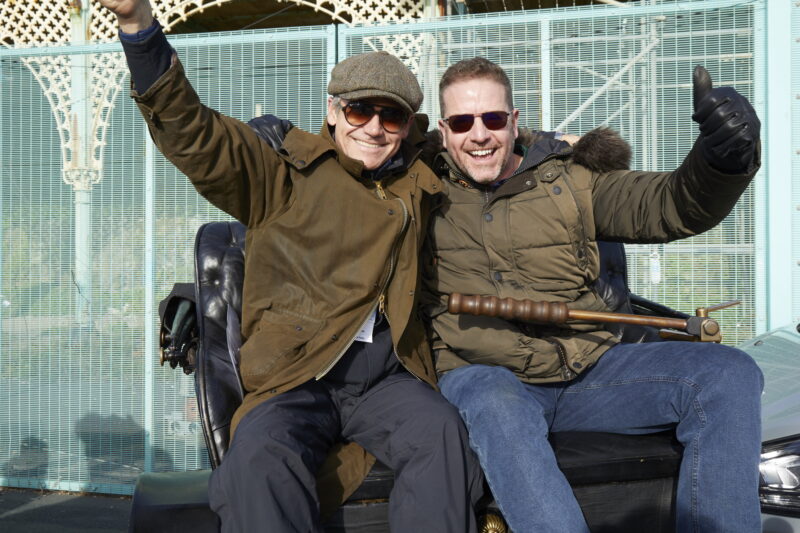 The filming thing evolved from being frustrated by the TV shows that gloss over the interesting stuff and cut straight to the finished article. We thought it might be fun to show the process more fully. We had no idea what we were doing…
4) Tell us a bit about Landspeed. How did that come about and how hands on are you still with the day to day business?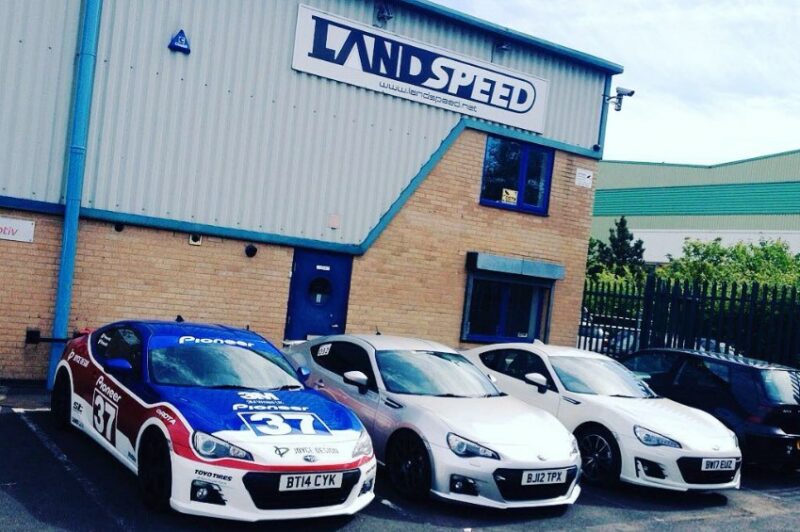 Landspeed is really all about special projects these days. With the TV being so busy, it doesn't run as a full open-to-public set-up any more, simply a consultancy for within the trade to allow brands to engineer projects with other brands and technical partners. It's great fun as it allows me to really cherry pick great projects that I'd really like to work on and I'm very lucky to have some incredible names to work with after nearly 30 years in the trade. You're only ever as good as the boffins and engineers around you, and the team I have around me definitely know more than I do!
5) You have many strings to your bow when it comes to your involvement with all things automotive but if you were forced to pick only one area to continue to work in which would it be and why?
I've been directing a lot of corporate film and video work for automotive brands over the last few years, and I find that an incredibly exciting area to work within. Not only do you get to be on the other side of the camera, which is always fun, but it's the chance to collaborate with other filmmakers and photographers to create some really magical content. Chris Wallbank and I create a lot together, in both stills and video, and I love the chance to work with video and film crews from other companies. You always learn so much from each other and it makes each shoot so different and engaging. Plus you never know what the next job is going to be!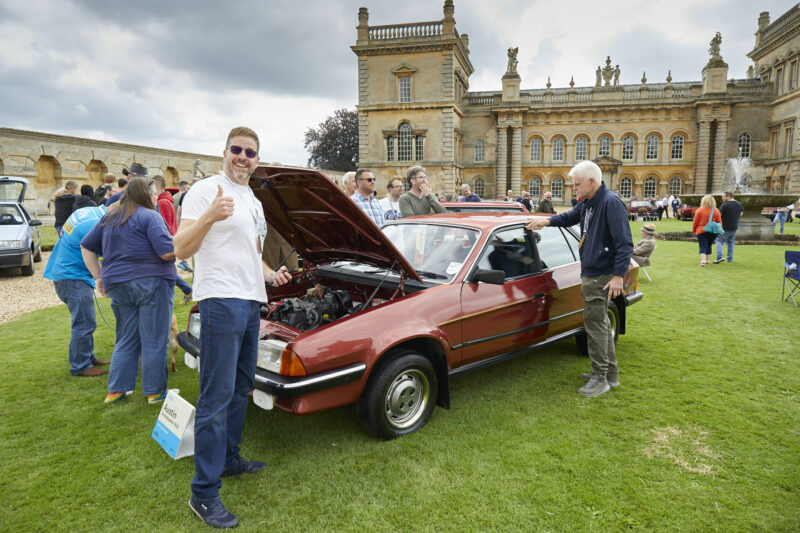 6) Being a self-proclaimed hoarder you have quite the fleet when it comes to classic motors. What's the latest count, what would be your top three and what's your current daily?
Errrrr, we're currently up to 68 I think, which I will admit is getting a little out of hand. The top three changes on an almost daily basis, but today it's my custom Barndoor, hydraulic Splitscreen, my tweaked BRZ and my Flatnose 911. Ask me again tomorrow and it will be different again… it's why I hoard! I just can't focus on one car. As for daily driver duties, I'm enjoying piling the miles on the Steeda tuned Mustang at the moment. They're such a great car, and I think we should all enjoy V8 manuals while we can.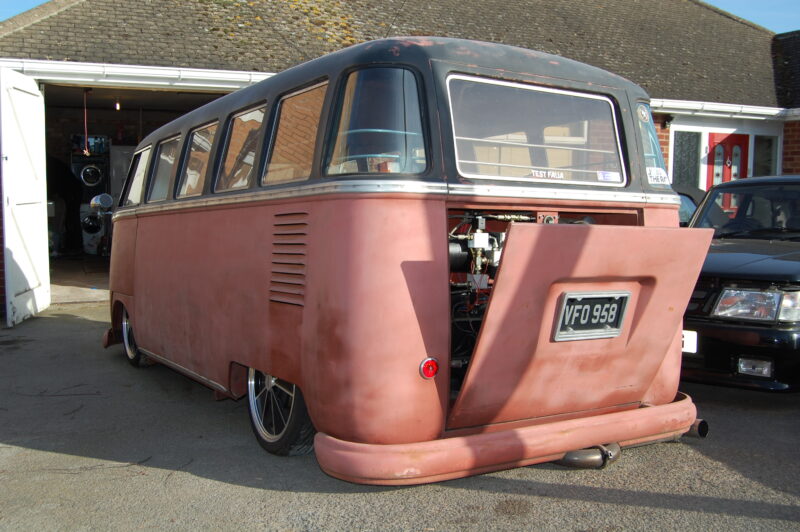 7) Have there been some notably memorable moments when it comes to restorations or builds over the years, or perhaps just a particularly unusual car? We know you love an oddball and we're always on the lookout for obscure rides for our Have You Ever Heard Of series.
I think my weirdest ever find was the Pontiac Tojan; a GM prototype that hat-tipped a ton of hot 80s cars including the likes of Ferrari and Lamborghini, as well as lesser confections like the 300ZX. It's a crazy looking thing and super rare, but what makes it special is the fact that they wanted to build a car in 1984 that could top 200mph, so they simply stuffed a Banks Marine twin turbo small block power boat motor into it, which ran 900bhp on race fuel in period, and 800 on pump gas. I'm reliably informed it hit 206mph on a very long road in Nebraska. If you can wait the three weeks for the dustbin sized turbos to spool up, I can well believe it.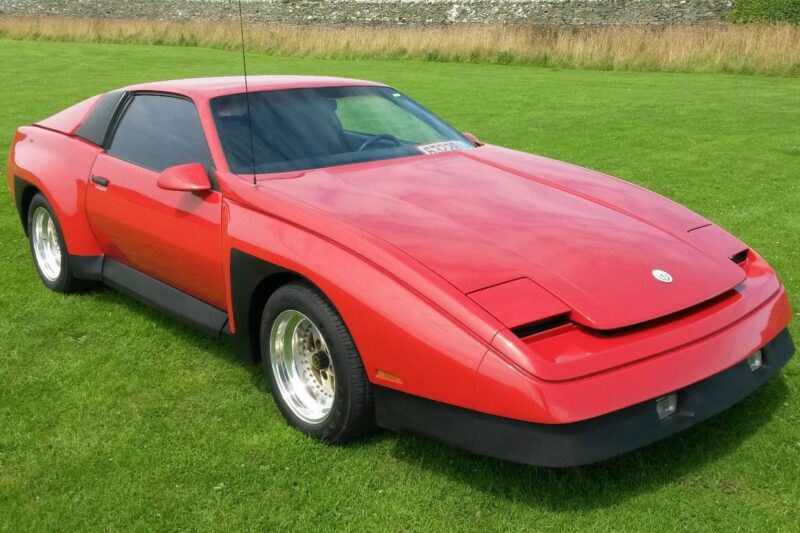 8) You have great on-screen chemistry with Dave Southall (Turbo Pickers), Drew Pritchard (Salvage Hunters) and Helen Stanley (Motor Pickers) but have you ever fallen out/butted heads over a particular car or decision or is it all sunshine and rainbows?
Very rarely, I'm pleased to say. Drew and I often differ, and the bickering you see on telly is all very real, but it's only ever that genuine banter that car guys have with each other. Nothing is so important that it's worth falling out over, and sometimes he has his way – and sometimes I have mine. Ultimately it's all about building the best car we can. That said, I still haven't forgiven him for sticking a Union Flag on the back of the Mini pickup, so forget what I said, he's a massive div!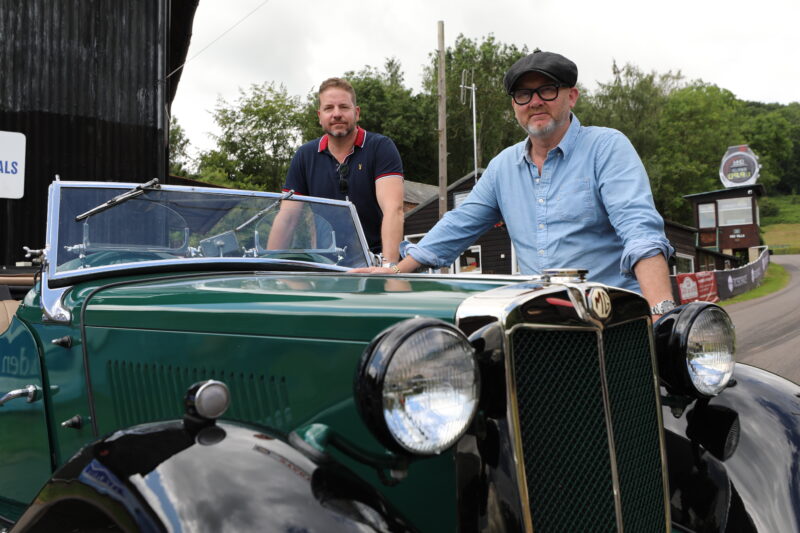 9) What does the future hold for Paul Cowland? What projects do you currently have in the pipeline and are there any particular cars that you are itching to own but haven't quite got round to scratching yet?
With television, you really never can tell, but I'm lucky enough to have plenty of 'proper' car based japery on offer for the next couple of years to keep me out of mischief, and there are a couple of top secret projects bubbling away that I sadly can't share. Rest assured though, I will continue to buy, restore and collect generally rubbish and unsuitable cars, as well as a couple of decent ones, for the foreseeable! Funnily enough, I've just bought another weirdo that I've long coveted; the Peter Walker designed Dax Kamala. Check it out, it's true Marmite, but a genius piece of chassis design and uniquely styled.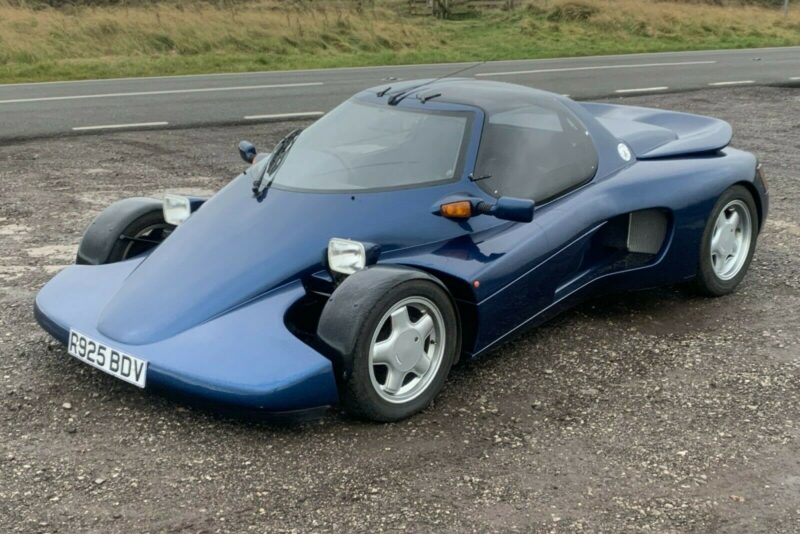 The Dax Kamala, and yes, at the time of writing there is one for sale via our classifieds.
10) Last but not least what are your predictions for the classic vehicle industry in general and how do you see yourself, and indeed Landspeed adapting to whatever the future has in store?
I think we're in a good place. I've just returned from Goodwood Revival, and it's clear to see that the size, scale and health of the industry are in fine fettle. When the car replaced the horse, people didn't stop riding horses, it simply became this other industry based around the hobby itself, racing and ownership. Classic cars will be the very same. It's important that we respect our crafts and skills though, and wonderful organisations like the AOHE and PAAA are helping to ensure that the skills, tools and parts of yesterday will be passed on to the talent of tomorrow, and as long as owner's clubs stay relevant, look to work together and unite to attract new members, we'll be just fine. As an industry we're very much a net contributor to the economy, so if we're doing more good than harm, our hobby and passion will just continue to grow.