1988 Ford Fiesta 1.4L – Classified of the Week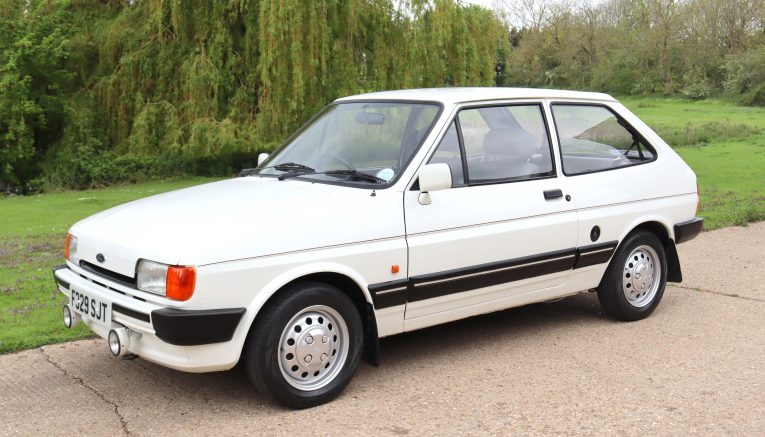 It's no secret that we like a survivor here at Car & Classic. It's something we have talked about in the past. The intrigue and fascination that surrounds cars that have somehow avoided the rigors of time, neglect and most importantly of all, rust. This is a common theme with high-end exotica or luxury laden land yachts, but it's not so common in the world of 'regular' cars, which is why when they do appear, it's so very exciting. Cars like this 1988 Ford Fiesta 1.4L for example.
The Mk2 Ford Fiesta was once a ubiquitous sight on our roads. If we didn't have one, we knew someone who did. Maybe we learned to drive in them? Maybe we bought a 1.1 Popular because it was as close as we could get to an XR2 without needing to offer up a kidney to the insurance company? Whatever the reason, the fact is the Mk2 Fez was everywhere. Right up until the point it, well, wasn't.
The Mk2 Fiesta wasn't what you'd call a durable car, which in turn had an adverse effect on numbers as the years rolled by. They would rust at the mere mention of water. This would spell the end game for many, but some would make it to the bottom of the depreciation curve first, clinging onto life as they did. Others were modified into oblivion with TSW Venoms, Fido Dido and all manner of awful body additions from MC Rallying. Add in the attraction of a constraint stream of new Fiesta models, and you're left with a tough battlefield for the old ones.
But, despite the odds, some did survive. Like this incredibly rare 1.4L. Most non-XR Fiestas were sub 1.0 or at a push, a 1.1. The 1.4 in non-Ghia specification was seldom seen. This 1988 model, with a mere 50k on the clock has lived a life of unending care and attention. It's a rare beast with its P21 radio and five-speed manual transmission, but that's what first owners, Mr. and Mrs. Orwell wanted.
It was sold twenty years later with just 17,990 on the clock. Over the next ten years, the mileage rose to a still low 46,230 by October of 2018. The car has since been freshened up and has had some additions fitted, like the electronic boot release from the Ghia model, and some aftermarket front fog lights (we'd lose those, personally). Other than that, though, she's all original. A true survivor. Yes, there are other Mk2 Fiestas out there, but a rare 1.4L? This is about your only shot at getting one!