1992 BMW 850i – Classified of the Week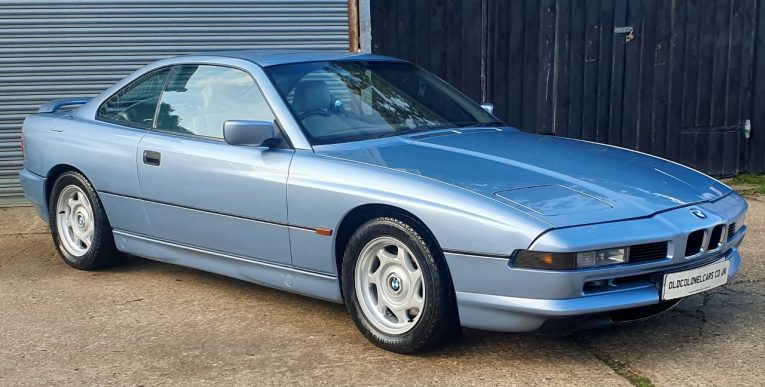 The 1980s were a time of serious excess. Bigger was better, loud wasn't loud enough, subtlety was not on the table. It was a decade for making a statement, for flashing one's cash and for getting all up in the face of your fellow man want whatever you had, for example, your car. 'But the E31 8 Series is from the '90s', we hear you ask. To which we say, yes it was. But don't forget, cars don't happen overnight. There are years and years of development going on way before Joe Public sees a car. 
Development for the E31 started in 1986 after BMW became acutely aware of the E24 6 Series' shortcomings. It was getting old in the tooth, it was bold enough, it didn't have enough swagger for the '80s marketplace. BMW needed something new, a flagship vehicle that would stun the motoring world. The E24 was great, but it was a product of the '70s. As we headed through the '80s and into the '90s, that simply wouldn't do. 
BMW dropped some $900,000,000 in today's money into development of the E31. Computers were used extensively in the design of the body. We take that for granted now, but in '86 that was a big deal. So to was the plan to fit the E31 with a V8 or V12. This bruiser wasn't going to be powered by anything less. Somewhat absurdly, BMW offered the V12 with, and this is the truth, a six-speed manual gearbox. Madness, but definitely something that appealed to the autobahn-occupying speed demons of Germany. 
Sadly though, the E32 didn't roll out of dealerships until '90, and soon after the world was in all kinds of financial trouble. There was the global recession, the Persian Gulf War and other energy depleting issues. The BMW E31 was too late to the game. It was too big, too thirsty and too excessive. A shame, really. Just 31,000 were built between 1990 and 1999. 
Now, the E31 8 Series exists as perhaps the ultimate in modern classic style. Its wide hips, sleek lines and pop-up lights serve to remind us of a time when designers were allowed to truly go wild with their designs. For the E31, the budget was seemingly thrown out of the window, and looking at this stunning Glacier Blue '92 example, you can tell. 
Laden with leather, electronic everything, that gorgeous pillarless profile and more buttons than a branch of PC World, this car has everything. This particular car also has just 75,000 miles on the clock, it boasts one of the most comprehensive service histories we've ever seen with a classic car, and it can be yours for a mere £13,995. New, it would have been in excess of £100,000 in today's money. Buy it, live like one of the elite, but for used Mondeo money.