1993 Toyota MR2 GT-i – Auction Car of the Week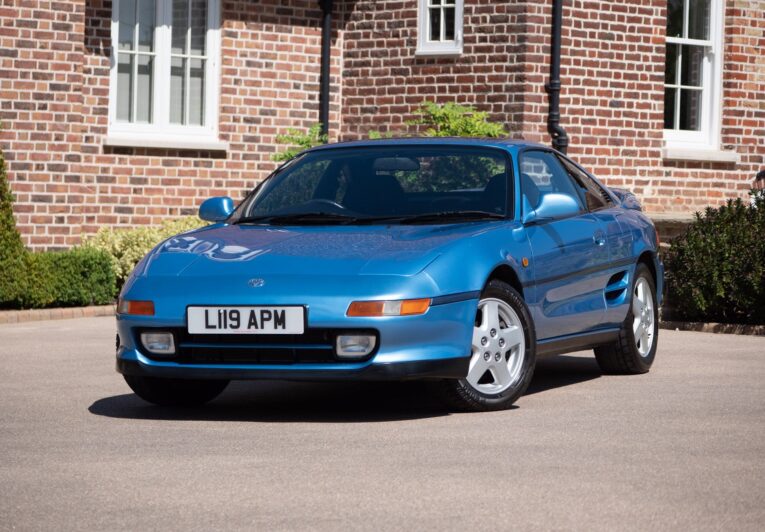 Remember when Toyota used to make awesome sports cars? As far back as the '60s the Japanese giant was churning out cracking little sporty numbers, beginning with the S800 in 1965. A lightweight, air-cooled two-door coupé it set a trend that would continue well into the '90s, gifting us such marvellous machines as the 2000GT, Corolla AE86, Celica GT-Four, the iconic Supra and the chuck-able Toyota MR2.
And then it just kind of, well, stopped. The last MR2 was built in 1999 and Supra production was curtailed in 2002, marking the end of Toyota's sporting legacy, for production cars anyway and at least for a while. It wasn't until 2012 that the company re-ignited its performance spark with the release of the GT86, a car itself inspired by the AE86 mentioned above. Not only that but the Supra too rose from the ashes in 2019, albeit with BMW underpinnings, so we thought we would look back to Toyota's heyday for this instalment of Auction Car of the Week with this 1993 Toyota MR2 GT-i.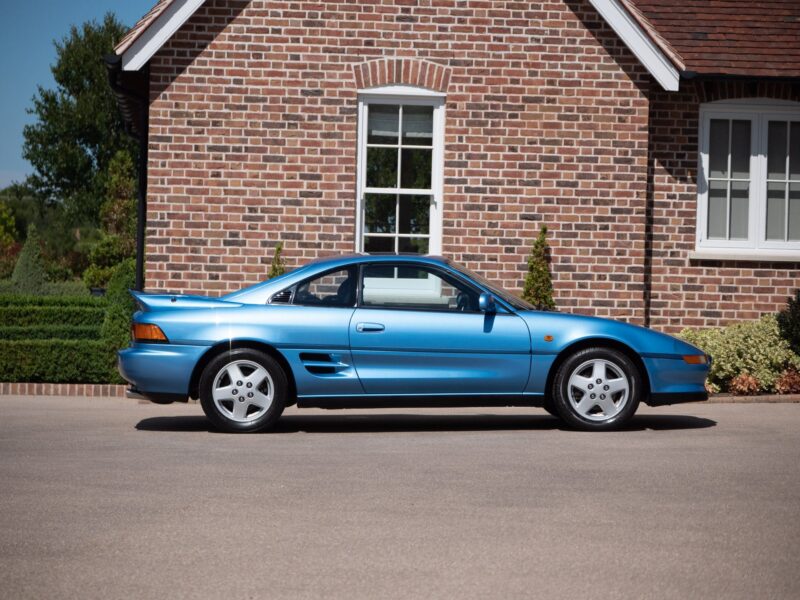 Introduced in 1984 the original MR2 was a bit of a game changer. Reliable and affordable it redefined what it meant to be a sports car and ushered in a new wave of similar coupés. The second generation, like the one we have here, came along five years later improving upon the original in almost every way and proving that there was still a market for these road-going go-karts. All the while taking styling cues from much more exotic Italian fare with a penchant for equestrian swagger.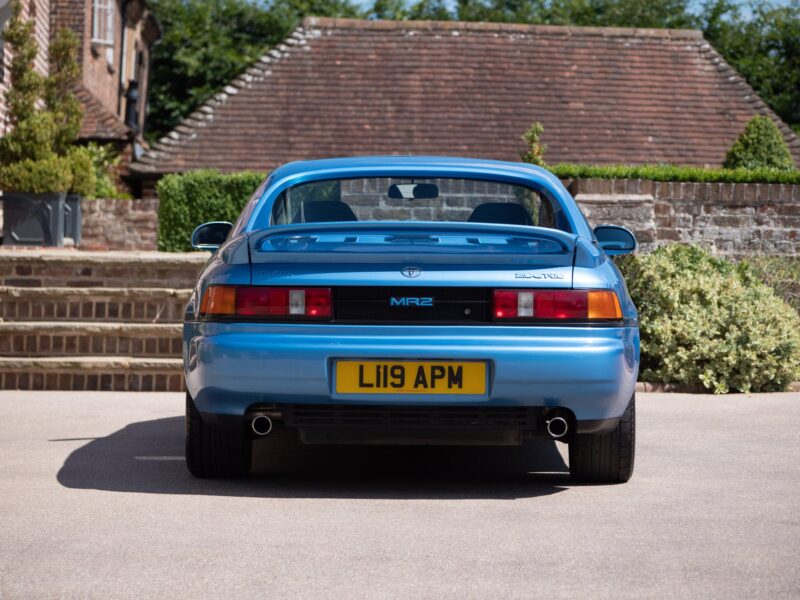 This early model is the GT-i version which means that the mid-mounted 2.0-litre flat four engine churns out 156bhp, an 18bhp increase over the standard coupé. Not only that but it's a totally original car, good examples of which are becoming increasingly difficult to find nowadays. With just a hair over 22K on the clock this MR2 has hardly been used which is reflected in the overall condition of the car and with 9 stamps in the original service book it has certainly been well-maintained too.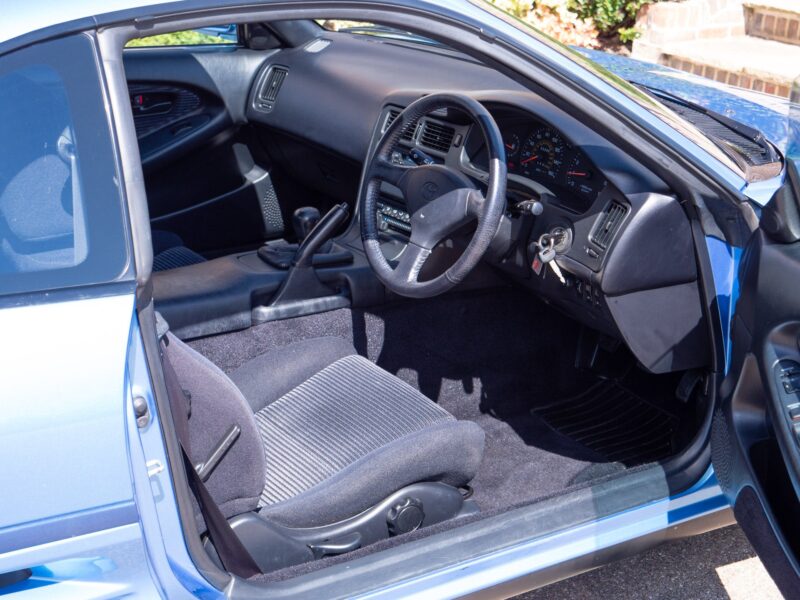 The interior is completely original and practically unworn. Even the original toolkit is present and the car is still fitted with the original factory stereo system. Settling behind the wheel is akin to going back in time to the early '90s, memories of plaid shirts and Doc Martins abound with a band from Seattle no doubt blaring through the speakers. The removable sunroof is still exactly that and everything works as Toyota intended.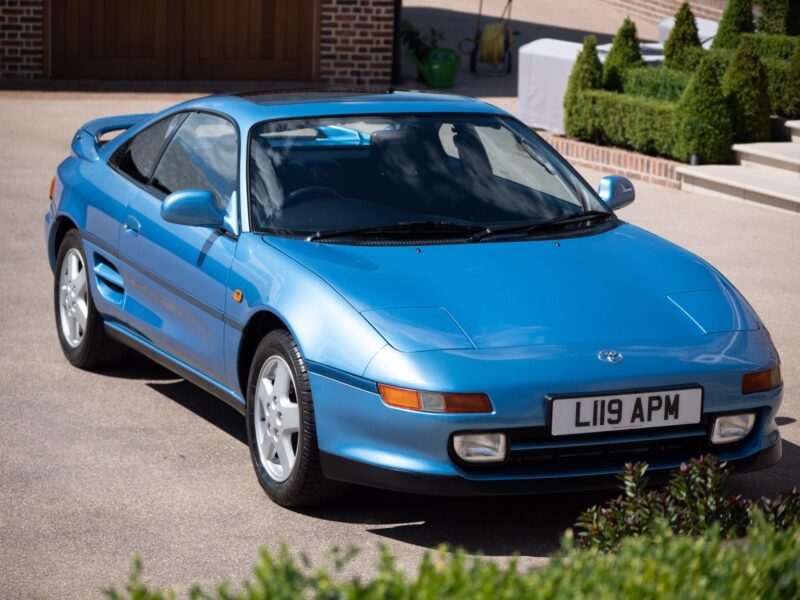 It's a similar story with the Zircon Blue Metallic bodywork too. The car has spent a large portion of its life tucked away in showrooms and storage facilities and as such the paint has managed to retain a deep blue shine. There are a few blemishes – this is a nearly 40 year old car after all – but nothing that unduly detracts from the overall condition of the car and although the underside is beginning to show some signs of surface corrosion it's nothing that a rub down and underseal wouldn't sort.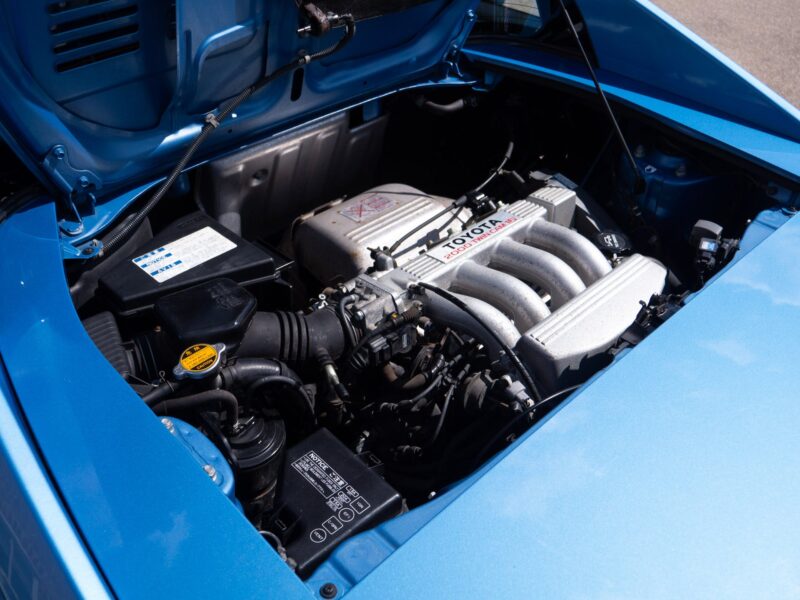 Mechanically this Toyota MR2 is spot on with the exception of a leaking exhaust that was an advisory on the car's latest MOT, a test that doesn't need to be performed again until January next year. The exhaust system is likely to be the original that was fitted to the car in the factory though and so we can forgive it for being a little blowy. The twin cam engine and five-speed manual gearbox function perfectly and while the current owner does speculate that the clutch bite point is a little high there is no mention of any slipping.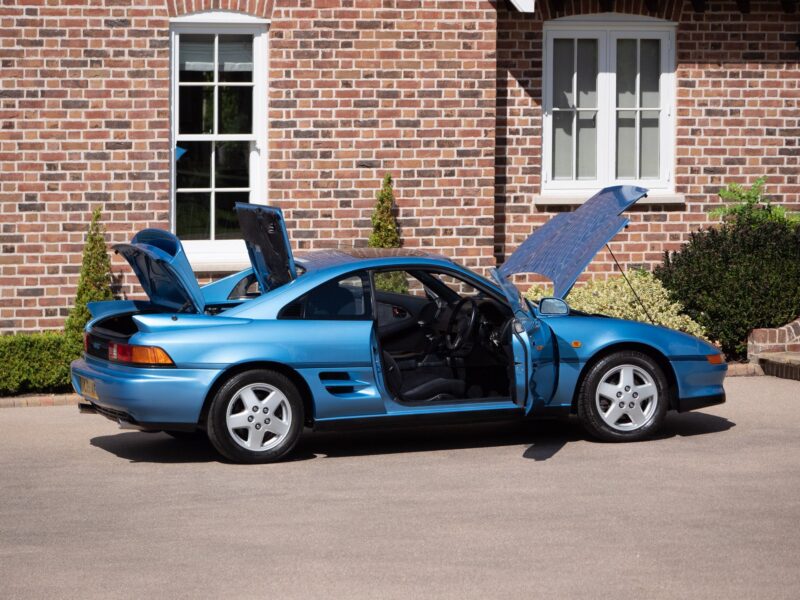 What we have here is an honest and original Toyota MR2 GT-i with incredibly low mileage and a coveted history. A true survivor and most definitely a collector's piece this particular model will only increase in value as we are seeing with similar '90s sports cars. That's not to say it can't be driven though. With that renowned Toyota reliability and relatively low running costs you could certainly use this JDM classic every day should you wish. So head on over to the auction and get bidding for your chance to own a highly desirable, cherished and original example of a '90s sporting icons. This is close as you're likely to get to a new one.