Auto-Social – Sophomore Success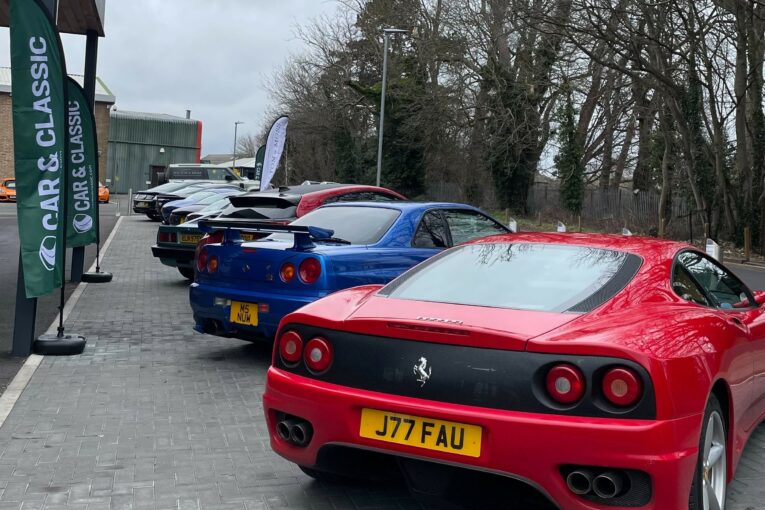 If you know, you know. If you don't, well, you weren't there, man! There was no difficult second album syndrome with our February instalment of the Auto-Social cars and coffee meet ups and it was a huge success. If you were there then we thank you for stopping by, bringing your wonderful wheels and chatting all things automotive with us over a bacon butty and a coffee. You also now have permission to lord it over all of your friends and family for missing out on such a fine day of cars cappuccinos and conversation.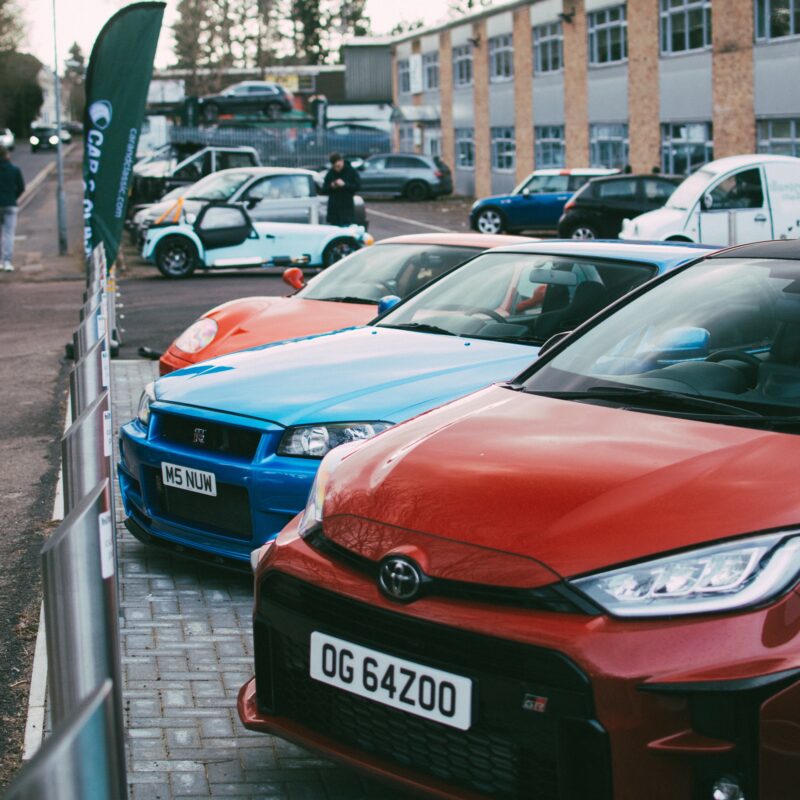 The day got off to a rather standard British start with some ominous looking grey skies but as soon as you lot began to arrive any thoughts of inclement weather and cold toes were immediately dispelled. And that's the beauty of events like our Car & Classic Auto-Socials – they bring out the best in people and positive vibes were the order of the day from the outset. Building upon our first event at the Classic Motor Hub this second Auto-Social was bigger and better in every way, which is exactly what we hoped for and it means the third one should be an even greater step up in terms of numbers as well as even more first class cars.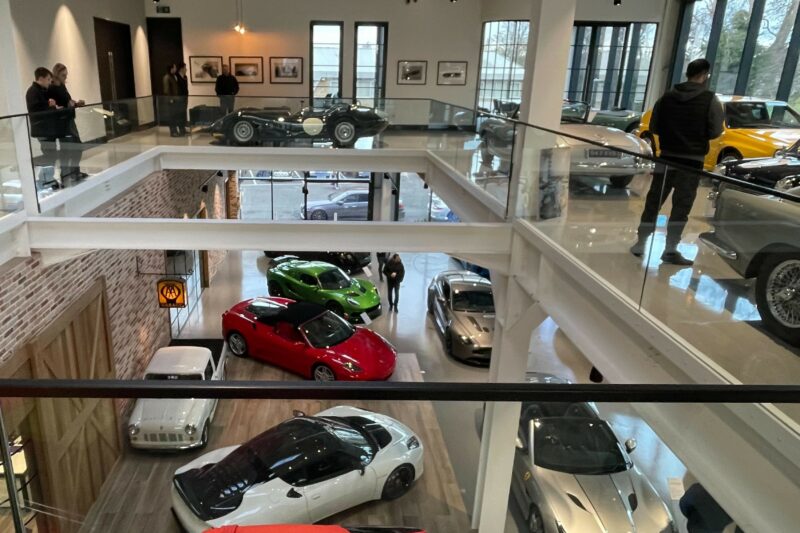 The fact that we had Hilton & Moss' newly renovated, purpose-built facility, opened in 2022 after 2 years of construction as a venue may have helped a tad. With three floors of classic, prestige and modern performance cars it's an amazing space. Incredibly modern and well laid out it houses some of the finest cars in motoring history, with the top level dedicated to controlled storage, as well as a roof top with parked vehicles.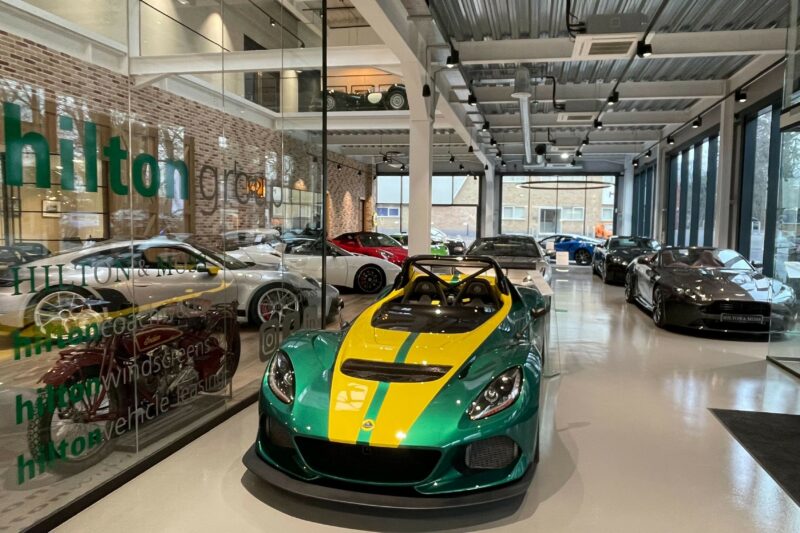 On top of the fantastic mix of metal stationed at the venue a huge variety of cars turned up to join in the festivities. From '60s Alfas and a GR Yaris to Rolls Royces, a Nissan Skyline R34 GTR, Lotus Esprit Turbos and even the new Porsche 911 Sport Classic it was a broad spectrum and there was certainly something for everyone's tastes.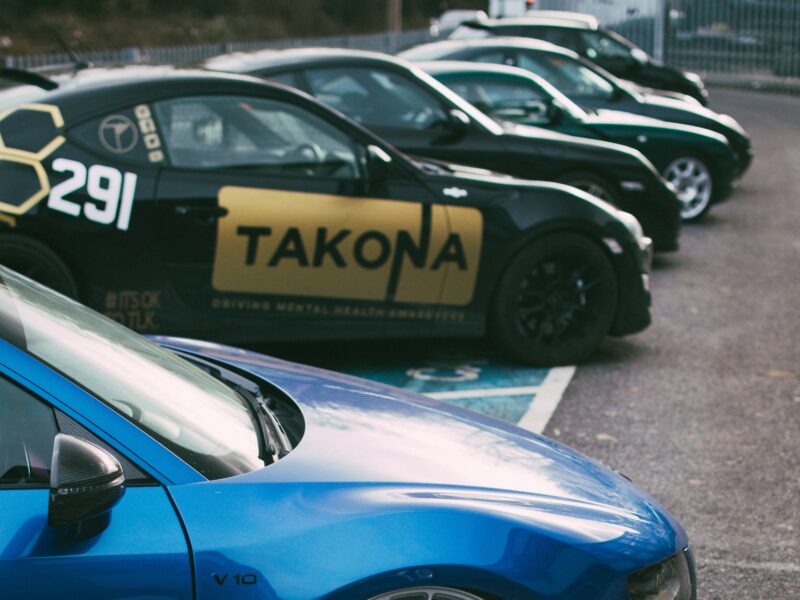 It wasn't just about the cars either. As per our premier event our friends Takona were there driving mental health awareness and automotive artist and designer Illustrator Maker was on hand to display his incredible talent.
Some of our personal highlights from the day include the rather stunning R34-GTR mentioned above. Resplendent in Bayside Blue this particular JDM legend was definitely a crowd pleaser and continuing the Japanese theme there was also an MZR Roadsports-built Datsun 240Z in a stunning shade of yellow that had been over-bored to 2.9-litres and fitted with Jenvey Dynamics individual throttle bodies. Very tasty.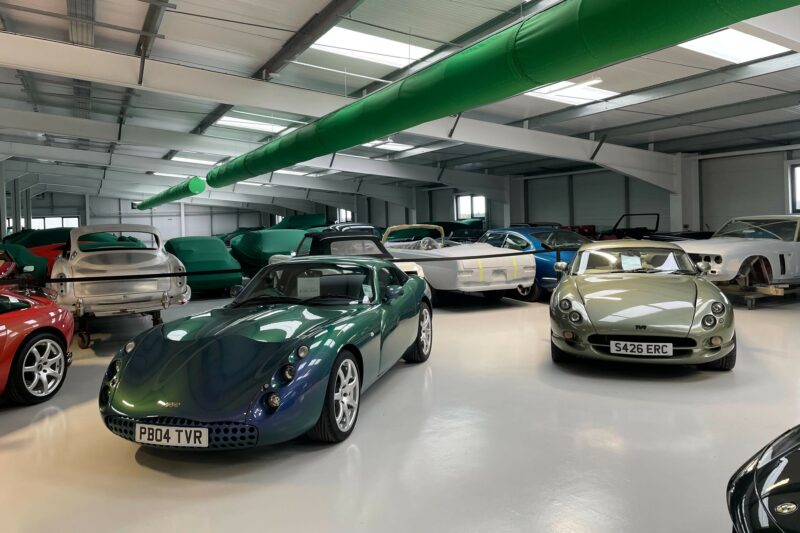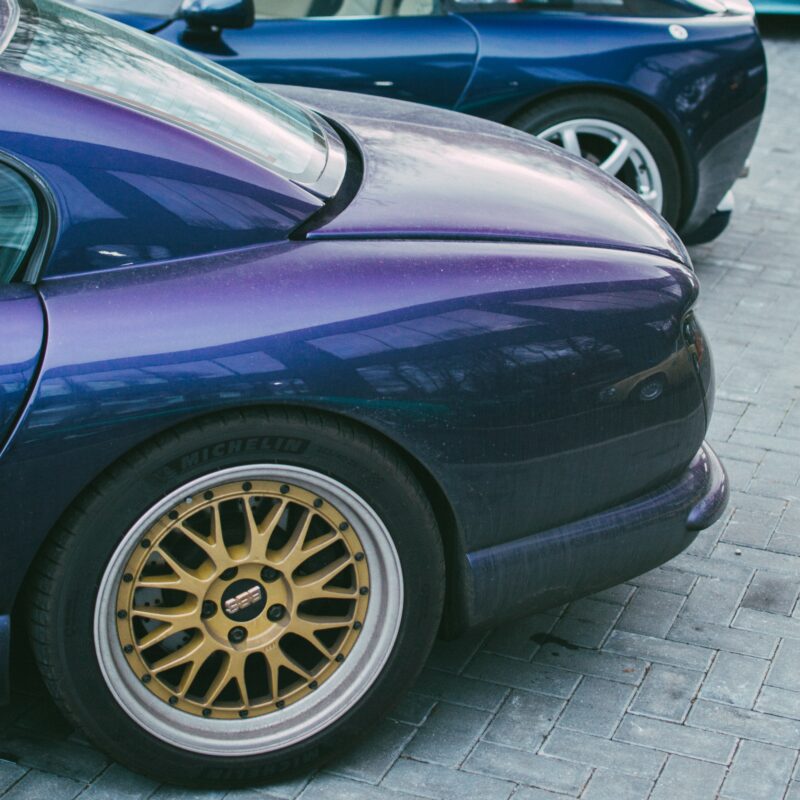 The modern day widow maker, in the form of a 996 GT2, also made an appearance. It was utterly discreet and if you didn't know, you'd never know but what a car and our own British heritage was well-represented too with a brace of TVRs, including a BBS LM-equipped TVR Cerbera.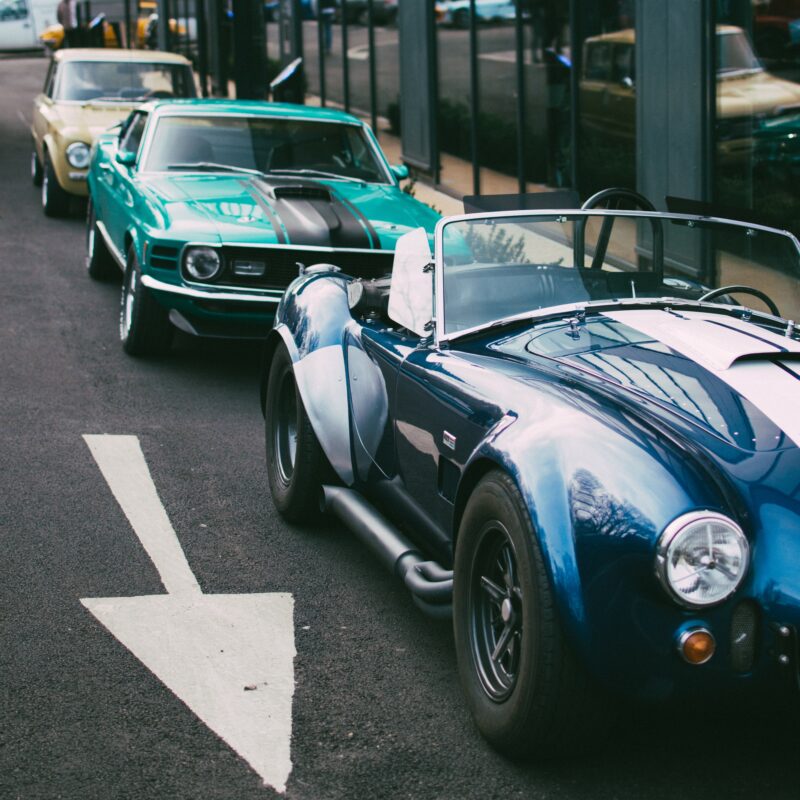 There was even some American muscle joining the party in the form of a 427 Cobra, an original Mustang Mach 1, and a Modern Mustang Bullitt. Like we said, you have our full permission to brag to everyone you know. It was quite the ensemble.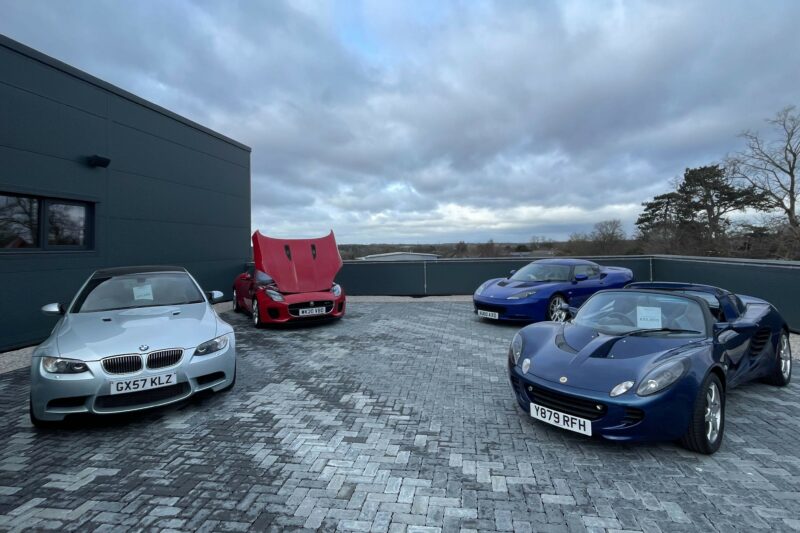 After consoling your friends and wiping the tears from their eyes as they lament their loss you can, however, brighten their mood by letting them know that they can still apply for free tickets to our next Auto-Social event. Yep, we're going for the trilogy – this time oop north where the sun always shines and coal is free for all. OK, so that may not be quite true but we are heading to Leeds on the 19th of March for round three of cars, coffee and conversation at The Motorist so click here to register your interest in the next Car & Classic Auto-Social. If our previous two get togethers are anything to go by then you're in for an absolute treat.