GOING ONCE… Car & Classic Auctions Celebrates Its First Year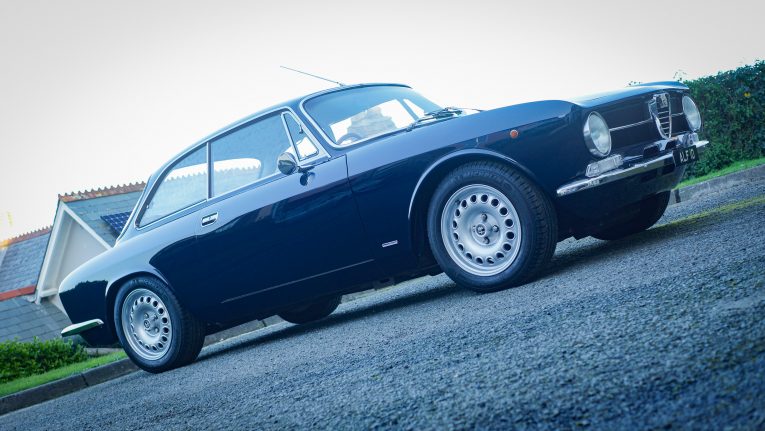 Once just a twinkle in our headlights, Car & Classic Auctions is now a year old. Our little idea based around making Car & Classic even better is growing up. And it seems, going off the numbers, that we were onto something. Since we launched the auction platform last June, we have sold over £11,000,000 of cars. And that, well, that's a lot. So if you have used our platform as either a buyer or a seller, thank you. We can build it, but it only works with your involvement and willingness. This isn't our baby anymore, it's yours, too.
1937 Cord 812 sold for a staggering £65,000
The plan was simple. We wanted to bring you a new, safe way in which to buy and sell your classic and specialist vehicles. We hired a team of top rate photographers and writers to ensure our listings are the best in the business. We hired a crack team of auction consignors who strive to offer unparalleled insight and to ensure we had the right cars. We built a support team to ensure every customer had a human to interact with throughout the process, not a seemingly endless collection of internet screens and checkboxes. We wanted it to be modern, but to also be human. We are enthusiasts as well, after all.
We were quietly confident that we had something. The team, the unique security of our Escrow service, the detailed write-ups, the hundreds of pictures per car, the huge social media presence, our unrivalled website traffic. Yes, we were sure we had something. But it all depended on you. And boy did you make it work. In fact, you took to it with an eagerness that we could never have anticipated.
Lotus Carlton sold for £54,000
To celebrate the last year of hot auction action, we have pulled together five of our favourites that have crossed our digital auction block. The team's interests are varied, so there should be a bit of something for everyone here. Fundamentally though, it shows that all vehicles of all shapes and sizes can use Car & Classic Auctions to find a new home.
Tom Wood – Director
"Yes I know, the back looks like a Vauxhall Senator gone wrong. Yes, I know it probably wins lowest bhp per litre of anything we've sold to date and the interior may have been coloured in by a child. But this Bristol was our first auction car, consigned to us by a brave seller when auctions were just a twinkle in the Car & Classic team's eyes and we sold it. For £38k. And all that makes it very special indeed."
Chris Pollitt – Head of Editorial
"I've been lucky enough to shoot some incredible cars for our auction platform. Rarities, record breakers, supercars, the lot. However, it's a humble Mercedes-Benz 190E 1.8 auto that sticks in my mind. It had covered a mere 11,899 miles in near as dammit thirty years. It was utterly, utterly immaculate. Pretty much as new, bar the exception of new tyres (because the old ones were… old). Just an incredible survivor. In the end, it sold for a record breaking £14,750 and was shipped to its new home in Japan shortly after."
Noah Robinson – Marketing Executive
"The Suffix A we sold back in March of 2021 retains all its original patina, whilst having refreshed running gear. It would look as comfortable off road as it would on burbling along Sloane Street. V8 power, Tuscan blue paint work, a full interior re-trim and it's tax exempt, what more could you want? The car achieved a sale price of £48,750 which when compared to the cost of a new Range Rover, is extraordinary value for money…"
Alex Fischer – Senior Auction Negotiator
Alfa Romeo was a record-breaking car for Car & Classic Auctions
"I have always had a soft spot for these Stepnose 105's and to have one for sale in such fine condition was one thing, but to see it sell for a ground-breaking £50,000 (as a No Reserve auction) was quite remarkable. The vendor was overwhelmed with joy as he not only got his money back despite thinking he would lose quite a bit, but also turned over a fair profit in the process!"
Charlie Howarth – Specialist Auction Negotiator
"Sometimes you stumble across something really unique in the auction world. Now I do realise that unique is not a word often used in conjunction with the XJ-S but this example truly was. The XJ-S has spent a long time in the shadow of the E-Type and has never really found the love and admiration it deserved. This car, however, found that when you have outstanding provenance, you can get outstanding results. With one owner from new and having covered an extraordinary 8,500 miles, this was an unrepeatable opportunity that was reflected in the £42,500 winning bid. Finally the XJ-S was talked about for all the right reasons!"
Car & Classic Auctions has had an incredible opening year, and we're not planning to press the brakes anytime soon. If you have a classic vehicle you want to sell, this is the way to do it. So do get in touch with our team who will guide you through the process.