Restoration – Do it Right, Do It Once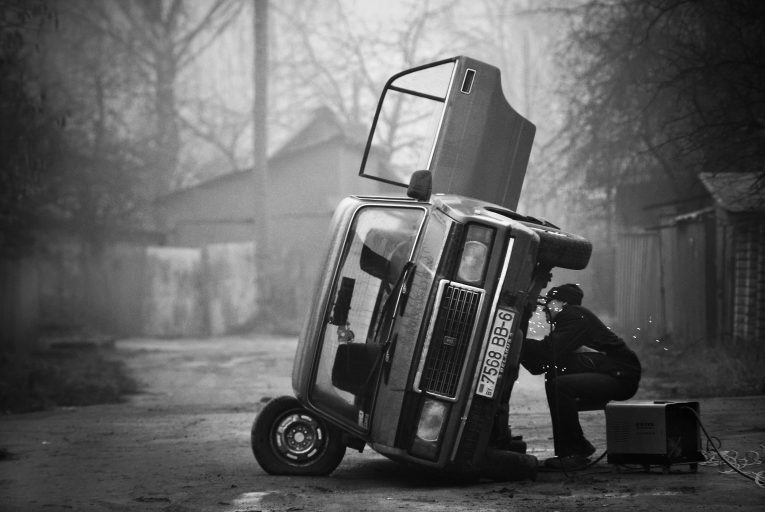 When it comes to looking after cars I was, and 'was' is the important word here, far from perfect. When I was younger, I just wanted my cars to work, and if that meant they were held together with nothing more than spit and optimism, then so be it. I remember once owning a Mini that was so rotten, the driver's door fell off at the A pillar. I welded it back on. And by that, I mean I welded the door onto the car. I had to get in and out via the passenger side. But, I was 17 and as such, had all the common sense of a walnut. I just wanted a car that worked. 
It didn't stop there. There was the E28 BMW, the exhaust of which was bodged together with, I'm ashamed to say, a bean tin. There was the Capri that was made from offcuts of so many other cars that I think it was left having an identity crisis. It was all fairly horrific. But, I just wanted a car that worked, and I refused to ignore the irony of bodging being the basis for a reduced life expectancy of said car. 
I can put all that down to the innocence (or idiocy) of youth. You know how it is when you're in your late teens or early twenties. You think time is going very fast indeed and that everything needs to be done ten minutes ago. It's only when you're old that you realise you can actually take your time with things. Especially with classic cars. 
As I've gotten older and grayer, my attitude toward working on cars has changed. Take my 800 Vitesse Sport for example. On paper, it only needs a brake bleed and the fitment of a boost gauge. That was three months ago. Why? Because I'm labouring over every detail and making sure it's done right so that it's done once. I don't want to bodge anything, because I don't want to have to revisit it when it breaks. Logical. 
I understand old cars, and if I have to get down and dirty on the tools in the future, that's fine, but only if it's for stuff I want to do, or for service/running repairs. I don't want to have to do it because I cut corners last time. I've learned from my past mistakes, but many people have not. And that's baffling. 
The reason behind this blog is a post I saw on Facebook the other week. A guy had bought an Alfa Romeo Spider, his dream car, only to discover it was actually not an Alfa Romeo. It was in fact just a lot of filler and rust in the shape of an Alfa Romeo. It was the ultimate bodge job. 
I get it. Someone unscrupulous wanted to make a quick buck, so made the car a looker and nothing else. Or perhaps a past owner wanged a load of filler in it and thought 'that'll do'? Whatever the reason, it was wrong. The car was a wreck, and as far as I know, it's still not been decided if it can be saved at all. It is, then, the epitome of why bodging is wrong. 
Nobody needs a classic car. It's a toy, a bit of fun, something to enjoy, a hobby. I'm pretty sure skydiving is a fun hobby, but I can't afford it, so you know what? I don't do it. I certainly don't bodge a parachute together from some old underpants and give it a go all the same. 
My bodgings I can put down to youth. Furthermore, the cars on which I bodged were closer to the scrap yard than they were to a showroom. I'm not saying that makes it okay, but I am saying I've learned from it. And I'm sure there are a lot of you reading this who were exactly the same, and that's cool, it's all part of the journey.

What's not okay is bodging and cutting corners as a habit. There are so say enthusiasts out there who won't think anything of a 'chocolate block' wing connector under the dash, or a bit of fibreglass over that hole in the floor. And for what? Bodging is not fixing. Bodging is just delaying the inevitable, so why not pull the wires out and replace them properly and safely? That hole in the floor? Let's get the death wheel and the welder out and do it right, rather than wang in a load of 'glass and leave it to rot even more. 
Part of classic car ownership, for me at least, is the joy of the upkeep. I like getting on the spanners and fixing things, I find it therapeutic. I'm no mechanic though, so if it's a bit beyond me, I will of course seek out a professional. As I'm sure many of you will. And that's the thing – if you're not so comfortable on the spanners, that's fine. Just be sure to use the myriad specialists out there who want to help you. Don't fix whatever the problem is with some cling film and superglue. You'll just make things worse.