Salvage Hunters: Classic Cars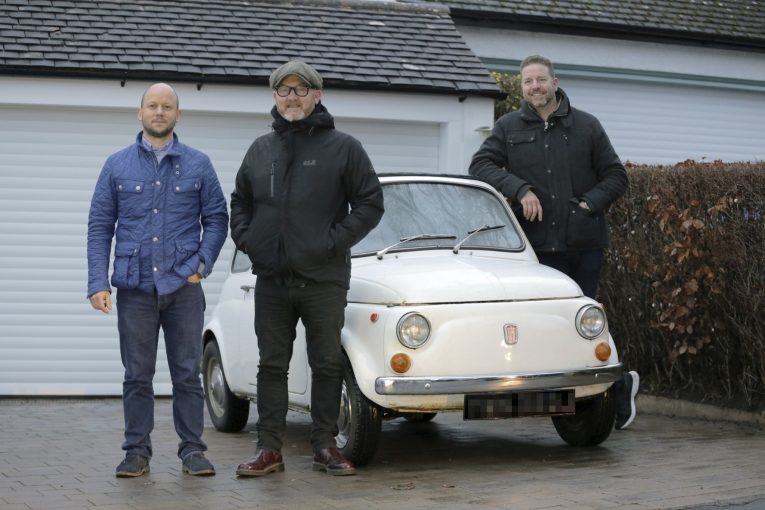 The landscape of car television has become something of a parody of itself of late. There's too much fake drama, too much of a willingness to skip over the details and far too much in the way of ego. Plus, the whole 'if we don't sell this car, we'll lose the shop' narrative is awful – that's a terrible business model! 
What we need is something honest, refreshing and all about the cars, and happily that's what we have in the form of Salvage Hunters: Classic Cars. We were treated to a few episodes in 2019, but now the show is back for a second, classic car-filled series, and we've had a sneak peek, which we'll get to shortly. 
If you're not familiar with the show, let us give you breakdown. It follows the vehicular antics of Drew Pritchard and Paul Cowland. Drew you may know from Salvage Hunters, a show in which he buys far too many chairs and industrial lights. Paul you may know from being very tall, and also from the show Turbo Pickers. Together, they buy classic cars, turn them around and sell them on. Sounds like the usual formula, right? Wrong, actually. This is where this show is so refreshing. 
First of all, there are the cars. Each episode features two cars, with one normally needing a lot more work than the other. These cars are normally interesting and as such, present an opportunity for the show to educate as well as entertain. For example, the first episode features the NSU Ro80, which is a weird car that not everyone knows about. 
Then, there is the work carried out on the cars, and this is where the show really shines. What this show does is focus on the specialists and the 'shed at the bottom of the garden' artisans. The man who can hand-stick a new leather steering wheel cover, detailers, the fount of knowledge Fiat 500 specialist, the self-taught, time-served signwriter, companies and individual tradespeople that live to serve the classic car world. And it's all fascinating. There is a childlike sense of glee that comes from watching a man pinstripe a panel by hand. And there's a sense of true wonder when you watch time-served hands re-veneer a dash. This show celebrates those people. The producers and presenters know that general mechanical work has been done to death, so instead it focuses on the specialist trades and it's all the better for it. 
And then, there is the joy that comes from watching the presenters themselves. Unlike every other TV car show, there is no ego. Drew and Paul are there to pull a narrative through, and they do it perfectly, and with a fair dollop of humour, too. Paul's job, as the man in the trade, is to keep Drew's imagination in check. It's amusing watching Paul, sometimes in vain, trying to calm down Drew's ideas. He wanted to put a Ducati engine in a Fiat 500, for example.

Finally, there's the selling of the cars. The most boring and forced bit of any TV car show. Good job, then, that we don't see it here. Yes, the cars have to be sold, but there is no awkward shot of a man who doesn't want to be in front of a camera trying to negotiate a deal. All you get is Ralph Inneson dropping in a bit of voiceover saying that car x was sold for x pounds.
This is refreshing, fun, interesting and well put together television. As we said, we've seen the first episode and we loved it. It's so pleasing to see something that's honest and that's all about the cars, no forced jeopardy, no ego, no whoopin' and hollerin'. It's just two easy-to-watch blokes and some brilliant classic cars being given a new lease of life thanks to some skilled craftspeople. It's perfect car TV. 
The new series of Salvage Hunters: Classic Cars airs on 8th January on Quest.