Christmas is Coming – Ten Great Gift Ideas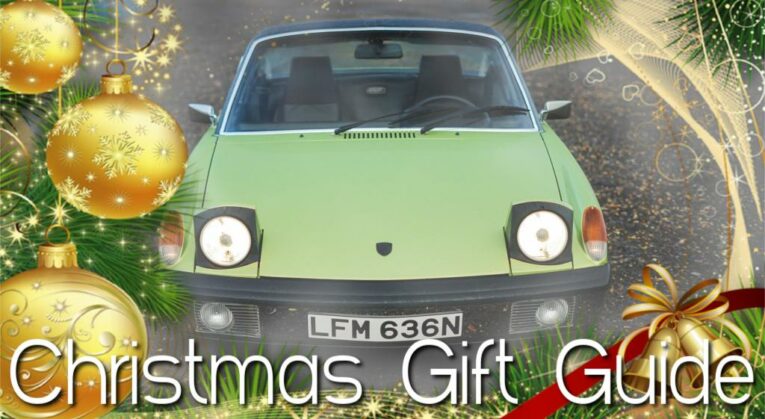 Over the last twelve months, we have reviewed a whole host of products, from car-based gadgets to toys with wheels and everything in between. And each one, as it happens, would make for a rather splendid gift. So, if you want to treat a fellow petrolhead or automotive enthusiast, or maybe you want to stuff your own stocking, have a look at the ten gift ideas listed below. And remember, we're not just dropping links here. Each one has been bought, used and genuinely tested by us here at Car & Classic. We would only suggest something if we had used it ourselves. We care, you know? Right, wrapping paper at the ready…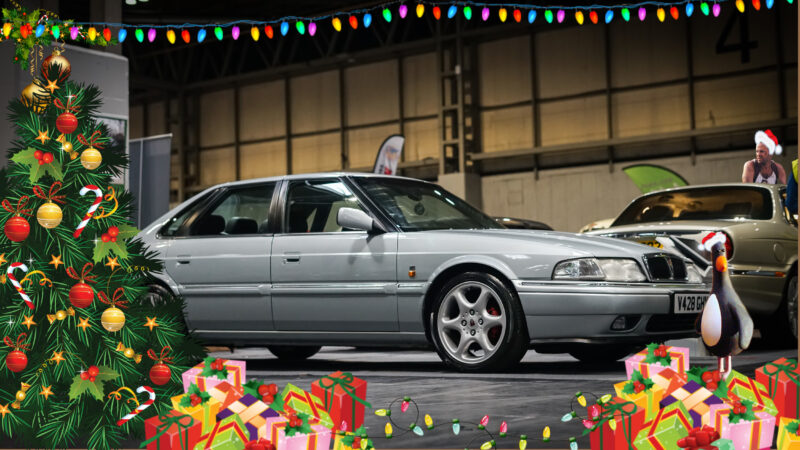 1) WIESEMANN 110 PIECE SOCKET SET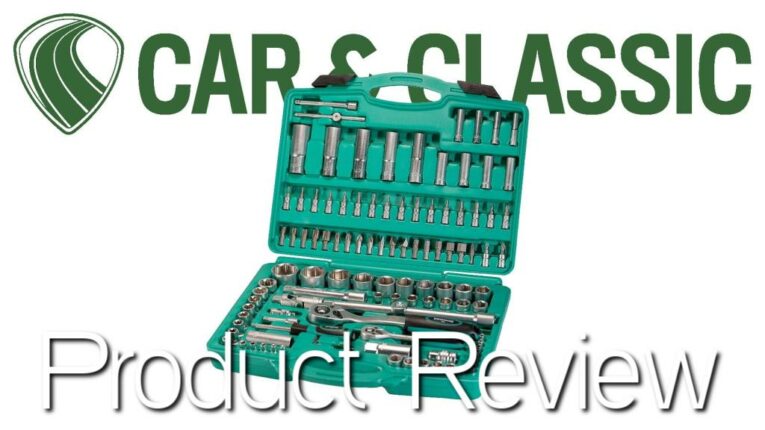 We only very recently reviewed this socket set, which you can read by clicking this link. We were impressed with it, so much so that we awarded it an impressive four out of five. Well-made, infinitely usable, more bits, sockets and attachments than you could ever need, and all neatly packaged. The only thing is, it didn't come with any spanners. But don't worry, we'll cover that soon.
2) DRAPER FLARED SPANNERS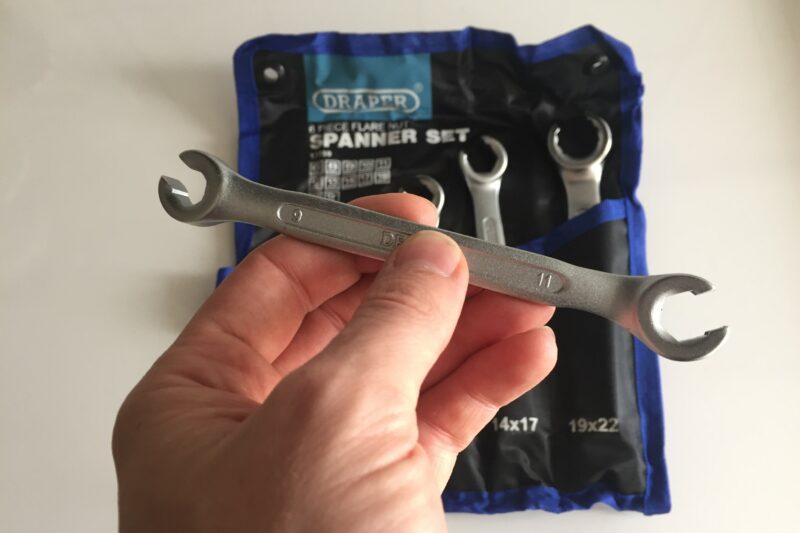 Another recent review here, in the form of a set of nifty Draper flared spanners. With more grip than a conventional spanner, these open-ended beauties are perfect for brake, fuel and oil lines. And they work, gripping with a pleasing keenness and with no possibility of slipping. Perfect, especially as we all know there is nothing more tense than trying to loosen an old line fixing.
3) HOT WHEELS TEAM TRANSPORT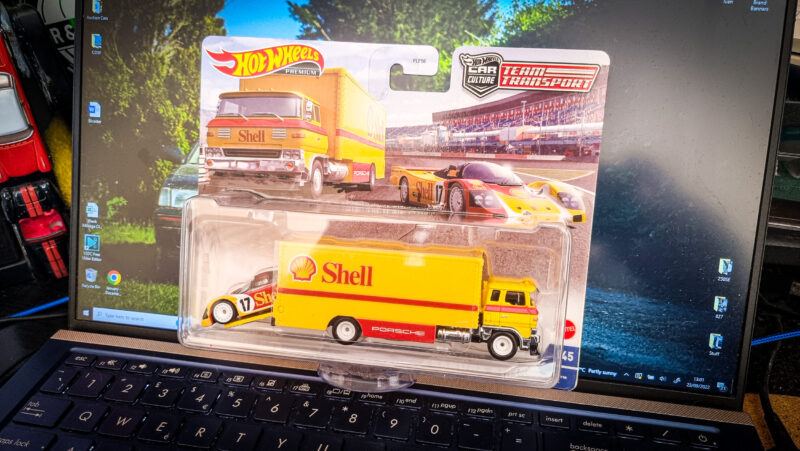 It's not Christmas without toys. In fact, the gift of toys is the very bedrock of Christmas giving, is it not? And don't worry if you don't have any kids, because these Team Transport sets from Hot Wheels are perfect for big kids, not just small ones. An exquisitely modelled transport truck (a Sakura Sprinter in our case) and a race car (Porsche 962 here) made for a thrilling gift. But it's not just this set. There are many more variations with different cars and trucks. So you can collect them all!
4) BASEUS IN-CAR VACUUM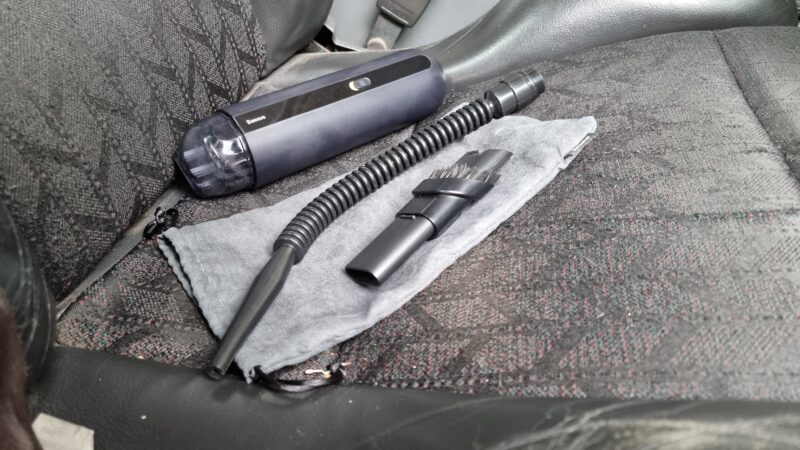 Do you know what people love at Christmas? Gadgets, that's what. The sort of thing they didn't know existed, or that they would never normally buy for themselves. That kind of thing. This Baseus vacuum is a case in point. For a bit of interior tidying on the fly, it is amazing. It's louder than a Harrier jump jet, but it sucks up car interior dirt and gravel like an absolute boss, and everyone loves a clean interior. Plus, the noise can be used to drown out boring relatives as they slip into a turkey coma. Winner!
5) SILVERLINE INSPECTION CAMERA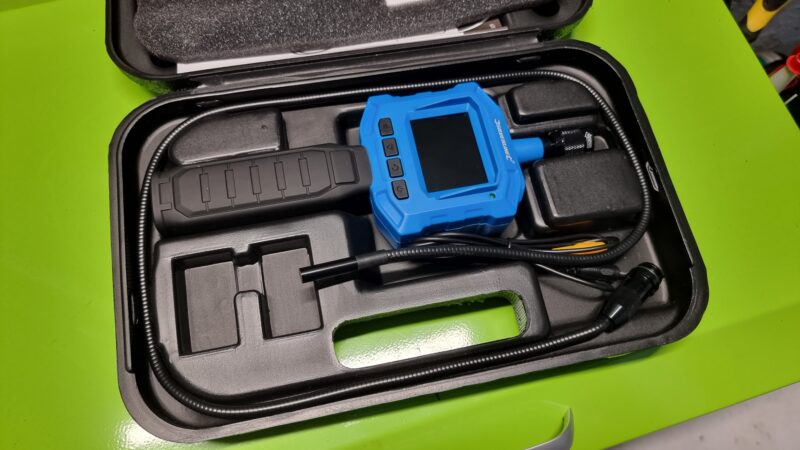 Staying firmly within the realm of gadgets, we have this nifty inspection camera from Silverline. If you need to get deep into your engine, your sills, behind your dash or anywhere else you can't fit your eyeballs, this is perfect. It doesn't record anything, which isn't great. But, it's only £47, which balances it out. That's a bargain, and whoever you gift it to will love it (and I'd know, as I bought one for my Dad, and he does indeed love it – Pollitt).
6) WERA RATCHET SET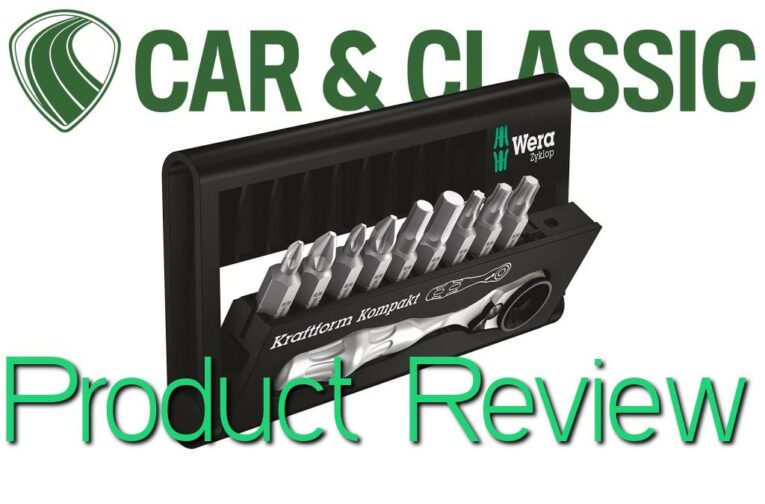 Gifts don't come much better than this. A teeny, tiny ratchet set from tip-top tool makers, Wera. It's literally pocket sixed, and features a collection of screw, torx and hex bits. You're not going to be removing an engine with it, granted, but for fiddly little jobs it's nothing short of perfect. And it's beautifully presented, which is always a boon when it comes to gift giving. Whoever gets this in their stocking is going to be very happy indeed.
7) MAKITA 227 PIECE KIT
Perhaps the tool kit above didn't do it for you. Maybe you want something with spanners and a bit more kit? Well, dear reader, step right up and let us introduce you to the Makita 227 piece kit. It is a simply outstanding tool set, and one that we use genuinely use on the regular. Sturdy, reliable, incredibly well made, this is a 'lifetime' kit for sure. It all comes in a sturdy carry case, you have the option of 1/4 inch or 1/2 inch, you get a load of spanners, more bits than you will ever need and even a screwdriver unit.
8) SEALEY 12V RATCHET WRENCH

This 12v ratchet wrench from Sealey is one of those tools we wonder how we lived without. With a 3/8 fitting, you can use all your existing extensions and sockets with it, and in doing so will find endless opportunity to make the most of them. The Sealey ratchet isn't impact, and only packs 40Nm, but it's enough to undo most fixings. Plus, it has a mechanical lock, you can use a bit of man made pressure to crack off tight nuts. And in the gift spirit, this ratchet comes with a nice carry bag, two batteries and a charger. Someone in your life will be very, very happy with this.
9) RING RIL4200 INSPECTION LAMP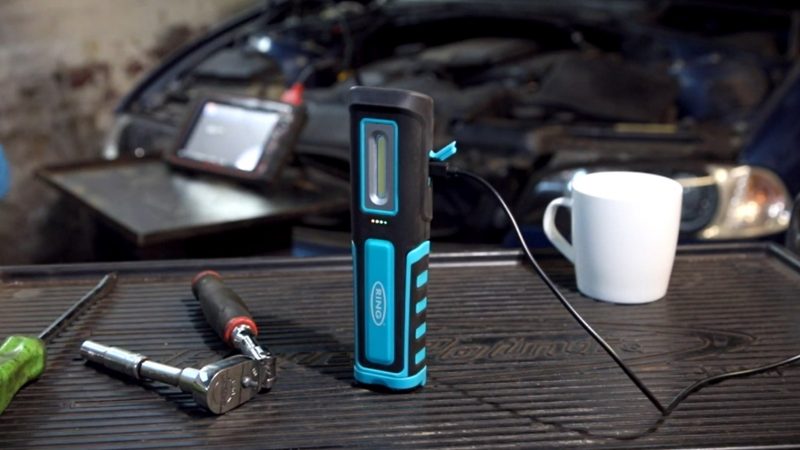 AZIZ, LIGHT! Ten points if you get that reference. If you don't, it doesn't matter. What does matter is the fact this Ring RIL4200 inspection lamp is a brilliant bit of kit, and a wonderful stocking filler too. You might say it's an illuminating gift. Sorry. But honestly, it's a great bit of kit. Bright as you like, charges up via USB-C, versatile thanks to various, strong magnets, hooks and a pivoting head. Plus, it's actually two torches, not one. Every tool box needs this.
10) MEGUIAR'S SMOOTH SURFACE CLAY BAR KIT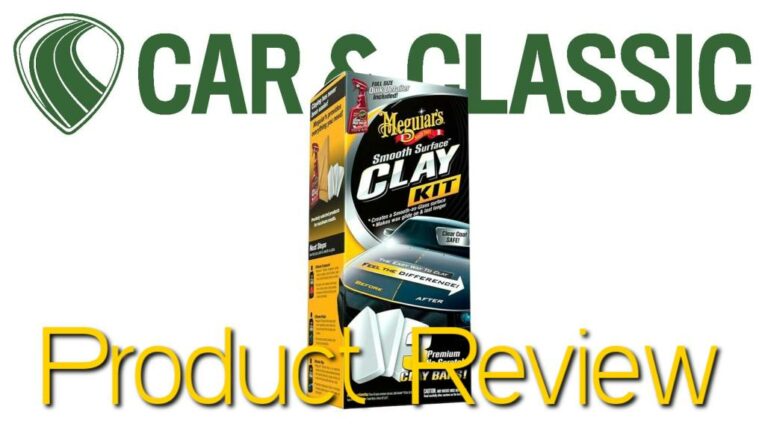 What don't we want for Christmas? SOCKS! What do we want? CAR CLEANING STUFF! And this rather lovely clay bar set from Meguiars is just the ticket. If you've never used a clay bar, you're missing out. Claying the car removes harmful, embedded contaminates from your paint, helping to prolong its life. Plus, it means the car looks even better. The kit couldn't be easier to use. It comes with a clay bar, spray lubrication and a microfibre cloth along with a full 'how to' guide. You, or your giftee will love this. Promise.