Car & Classic Verified Dealer
SOLO CLASSICS LTD
viewing by appointment only.
2017 JMC NORVIN 1000cc For Sale
Car & Classic Verified Dealer

2017 JMC NORVIN 1000cc
This stunning Norvin is brand new and has never been ridden. Built by the Norvin expert John Mossey, who has been involved with building these exquisite modern day classics for many years. Only available on a built to order basis and can take over a year to complete, why wait this one is brand new. It is thought the late great John Surtees built the first ever Norvin, it was never raced as Norton stepped in and gave him a works contract, the rest is history.
Built using a Norton wideline frame, with a brand new Vincent engine. It is fitted with most available options, twin plug heads, BTH magneto and just to make it user friendly an electric start. A period looking 5" speedo and 3" rev counter give it a fantastic look, as it would have been many years ago. 32mm Dellorto carbs take care of the fueling, tuned to perfection and give a reliable tick over too. All in all a stunning brand new modern day classic ready for immediate delivery.
We are always keen to hear from anyone who knows anything or has had any history about this or any bike we have for sale. Please do not hesitate to get in touch, it would be really great to hear from you.
UK and Worldwide shipping available.
Compare motorbike insurance quotes
Get a quote
Login to edit this advert
Similar Adverts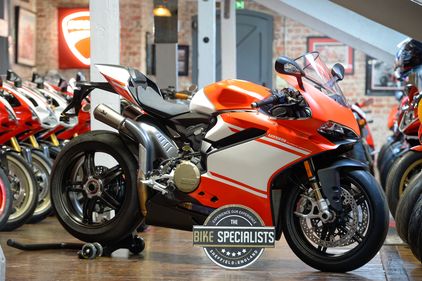 THE BIKE SPECIALISTS, TRADING STANDARDS AWARD WINNERS 2021...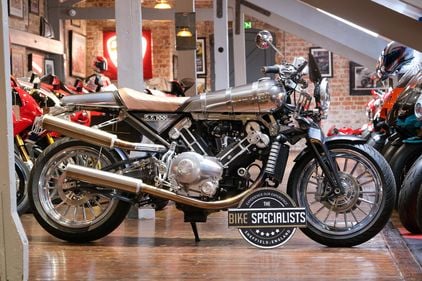 THE BIKE SPECIALISTS, TRADING STANDARDS AWARD WINNERS 2021...